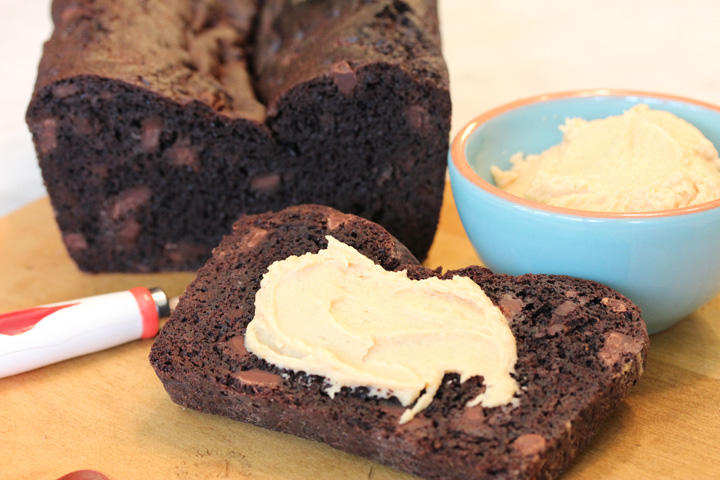 New York City, as portrayed in the aerial shots on television, is dense with buildings. The green is isolated to Central Park. A rural area in New York City? Impossible.
Well, there are some remote places. If you get in a boat at the Statue of Liberty and head due east, you come to the Red Hook section of Brooklyn. No nearby subway. A few buses. Many blocks with empty lots, the home or businesses gone and replaced by grass and sumac. The price of one of those lots, by the way, is high. There are stone building from colonial times, the sites of old factories and warehouses.
If you wander around the one and two story buildings, the vegetation, and the tiny yet cute shops, you'd think you were far way from any city, let alone Manhattan. Yet you can turn, look to the northwest, and see the skyscrapers just a mile and half away.
One of the shops lining the main drag in Red Hook is Baked, a bakery of creativity and quality. Owners Matt Lewis and Renato Poliafito have built an establishment that has New Yorkers flocking from all directions. It's a neighborhood hotspot, of course, but Manhattanites like us come to stand in the often long line and enjoy the treats. This bakery offers wonderfully different recipes, carefully researched American treasures from across the country:
Money Bread
Mississippi Mud Pie
Caramel Apple Cake [already blogged here and beyond belief]
Really Outstanding Black and White Cookies
Malted Milk Sandwich Cookies
Matt and Renato have generously shared their best recipes in two cookbooks: Baked: New Frontiers in Baking and Baked Explorations. This chocolate loaf recipe from Baked Explorations is recommended by them for breakfast. Something about being an excellent, healthy way to start the day. I can only say Brian and I agree. One slice for each of us, and our caffeine quota for the day was tastefully met.
This recipe says double chocolate and they mean it. Please check with your physician if you are healthy enough for indulging. If you have a craving for a second piece lasting longer than four hours, for God's sake just cut another one.
Double Chocolate Loaf with Peanut Butter Cream Cheese Spread
Yield: 1 9-by-5 inch loaf
Ingredients for the Cake:
¾ cup firmly packed dark brown sugar
1 cup dark unsweetened cocoa powder
1 ½ cup all-purpose flour
¾ cup granulated sugar
1 ½ teaspoons baking soda
¾ teaspoon baking powder
1 teaspoon salt
2 large eggs
1 large egg yolk
¾ cup buttermilk
½ cup vegetable oil
1 teaspoon pure vanilla extract
8 ounces good-quality dark chocolate coarsely chopped
Ingredients for the Cream Cheese Spread:
5 ounces cream cheese, softened
2 tablespoons creamy peanut butter
⅓ cup sugar
Preparation:
Preheat the oven to 350°F and position the rack in the center. Butter a 9-by-5-inch loaf pan, dust it with flour, and knock out the excess flour.
Place the brown sugar in the bowl of a standing mixer fitted with the paddle attachment. Press out any lumps with the back of a large spoon. Add the cocoa, flour, granulated sugar, baking soda, baking powder, and slat. Scrape down the sides and bottom of the bowl.
In a separate bowl, whisk the eggs and egg yolk until blended, then add the buttermilk, oil, and vanilla. Whisk until combined.
Turn the mixer to low and slowly stream the wet ingredient into the dry ones, mixing until just until combined. Stir in the dark chocolate chunks by hand.
Pour the batter into the prepared pan and bake for 1 hour to 1 hour and 10 minutes, or until a tooth pick inserted in the center of the loaf comes out clean.
Let the cake cook in the pan for 15 minutes, then turn it out onto a wire rack to cool completely.
To make the peanut butter spread, in the bowl of standing mixer fitted with paddle attachment, beat the cream cheese and peanut butter until smooth. Add the sugar and beat until incorporated. If you are not using the spread immediately, place it in a ramekin, tightly cover with plastic wrap, and refrigerate for up to 3 days.
The loaf will keep, in an airtight container or wrapped up tightly, at room temperature for up to 3 days.
Source: Baked Explorations by Matt Lewis and Renato Poliafito