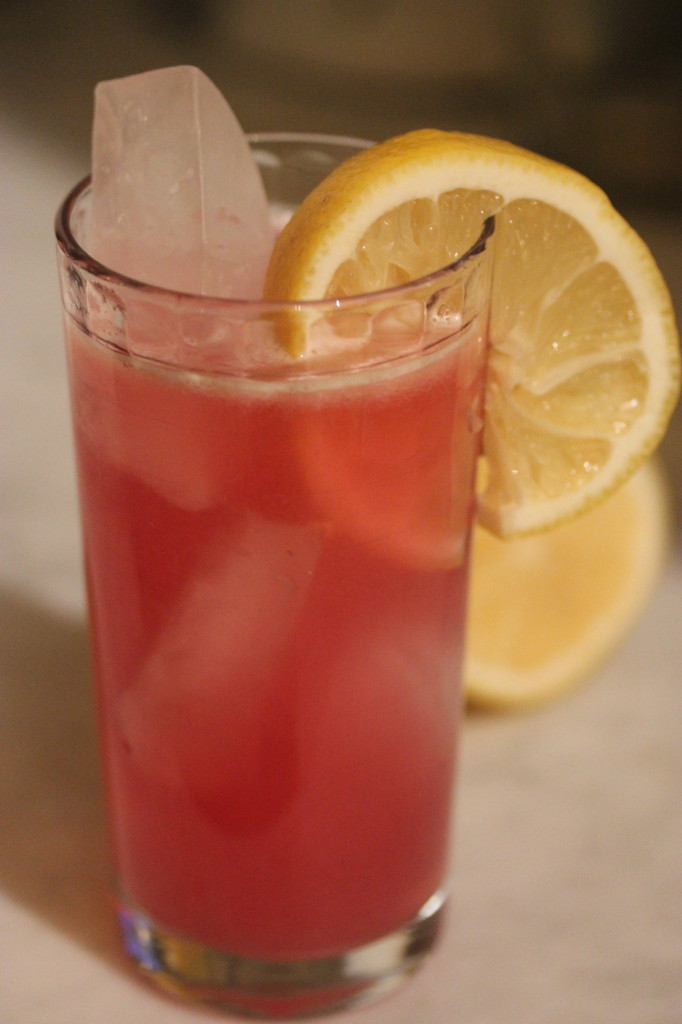 Recent posts here have covered prickly pears, prickly pear syrup, and, most certainly, prickly pear margaritas.
Does the syrup end there? No, you can put it on pancakes or waffles. Drizzle it on pound cake and ice cream.
But wait. There's still plenty of beverage mileage for this glorious pink liquid. You can make a prickly pear lemonade, pictured above. Or, you can combine that lemonade with sparkling wine. Try half prickly pear lemonade and half brut Proseco. Brut? From me with a sweet tooth that is enormous and never filled?
Yes, brut. The lemonade is nice and sweet unto itself. There no need to make life sweeter and, in truth, the brute force of the brut Proseco is a lovely contrast.
Prickly Pear Lemonade
Yield: just under a quart
Ingredients:
8 ounces freshly squeezed lemon juice [about 4 lemons]
½ cup sugar
¼ cup prickly pear syrup [see this blog for a recipe]
2 cups of water
Preparation:
Combine the lemon juice and sugar in a pitcher. Stir to mix into a thick liquid. Add the syrup and water and stir to mix evenly. Serve over ice and garnish with a lemon slice.
Source: inspired by desertusa.com