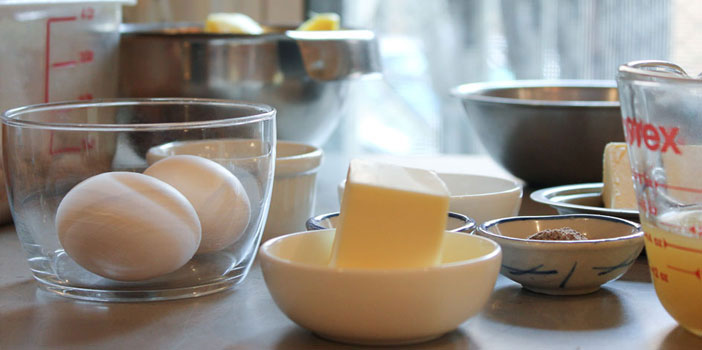 Wine and Games
You can extend your experience at Cooking by the Book with our wine tasting game Blind Sips or a round of Culinary Jeopardy. If your team relishes wine, we offer a wine pairing, selecting the perfect vintage for each course of your meal. And our experts will explain the details of these carefully chosen vintages.
Facilitators
We can provide experienced facilitators to lead your team building session in our spacious loft. This can include support on days both before and after your event to pinpoint your needs and make sure your objectives are realized.
Kitchen Programs
If you are considering a team building program, you may need to pinpoint some issue, highlight a particular strength and weakness, or seek to improve communications. Your ultimate goal in team building is to bond your team into a closer, more productive unit. To meet these challenges, we have additional activities that will modify your event and focus on training and experience to benefit your team.
Consider extending your experience at Cooking by the Book, by adding one of our special kitchen activities:
Short Order Cook How to do a lot of things, all at once, always successfully
Hand Off How to begin an activity, then unexpectedly pass it to the next team
Divide and Conquer How to allocate and coordinate tasks with a time deadline
Market Basket Challenge How to manage resources and face a creativity challenge
Offsite Options
For extended offsite sessions at COOKING BY THE BOOK, we can greet you with a continental breakfast or light lunch, let you conduct your business activities, then lead you through a complete kitchen experience for a sumptuous meal perfectly concluding your productive day. Our meeting space is meeting-ready with audio-visual equipment including a 46" flat panel HDTV.
Culinary Scavenger Hunt
Scavenger hunts and culinary events are the two most popular team building programs in New York City. Cooking by the Book is the leader in culinary team building and City Hunt is New York City's premier creator of scavenger hunts. These two great firms have come together to create an inspired culinary scavenger hunt for you.
During your scavenger event your team will enjoy:
Scrambling on a customized scavenger hunt in a New York City neighborhood
Debriefing to see everyone's photos and learn which group had the best hunt results
Preparing a culinary respite ranging from trendy tapas to preparing a gourmet meal with the finds from their hunt
Cooking by the Book On The Road
Sometimes we go offsite, too, taking our program to a client site. We go on the road if you need a special venue or if your group is larger than 50 persons.
For large groups, CBTB offers customized programs at several dramatic event spaces located in Manhattan and in the tri-state area. Take a flavorful Culinary Tour of Italy or enjoy our delicious Small Bites, Big Sips tapas menu. Our culinary team building ideas fit gracefully into hotel, corporate, and party spaces.
Our customized programs support a range of corporate initiatives including:
Diversity and human resources activities
Global retreats
Partner and international conferences
Key client gatherings