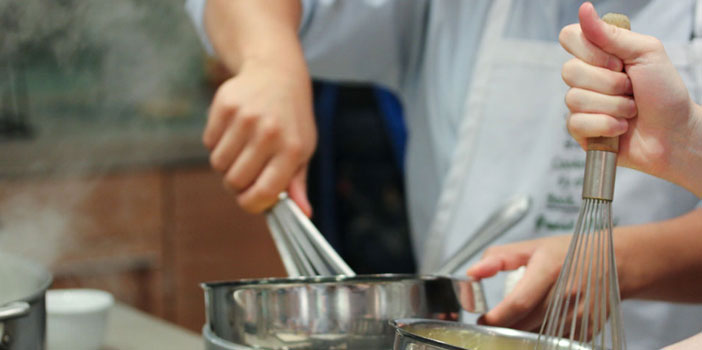 Our core Team Building Event, the Team Builder, is a three-hour hands-on culinary event. Your group works and plays in our loft kitchen as they prepare their own special meal. Your group is divided into smaller teams, each responsible one dish in the complete meal. All the teams must work together, synchronizing the preparation of every dish to be done on time. All the team members and all the teams work towards one goal: a perfect meal.
Every day in the real world, your teams face an evolving set of challenges. Whether the economy is up, down, or sideways, teams must focus, organize, and respond to the unexpected.
At Cooking by the Book, we've learned that the kitchen is an ideal avenue to achieve these improvements. Our clients tell us that they do see productivity improvements. Our events will challenge, but they are always fun. You team will leave stronger and happier.
Your event will include
Wine and hors d'oeuvre reception
Three course meal with seasonal wines
Professional cooking instruction
Personalized aprons
All recipes
Digital photos