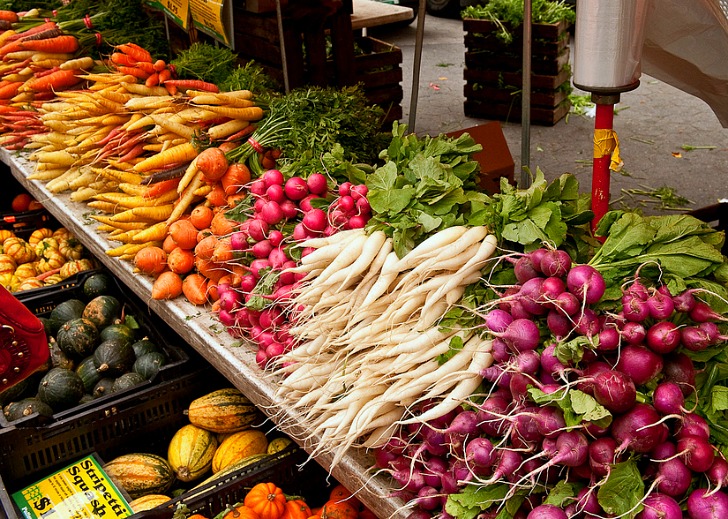 Invigorate Your Team with a Tour of the Union Square Green Market.
Summer is moving to Fall. The flavors are peaking. The harvest is tastey. Accelerate your team.
Everyone talks about fresh and local food. At Cooking by the Book, we do far more than talk. Your team can have a Green Market event they will always remember. Join us at the world class Union Square Market to stroll and to shop. What's fresh, what's best, what will make a terrific meal.
Then retreat to our Tribeca kitchen and transform your wondrous fresh bounty into a three course meal of distinction. Your team will enjoy a hands-on event, working together to craft a meal using the freshest possible ingredients. Cooking together is an eye opening experience, one that improves your team's skills and unity.
Green Market Event days – Monday – Wednesday – Friday only – Open Year Round