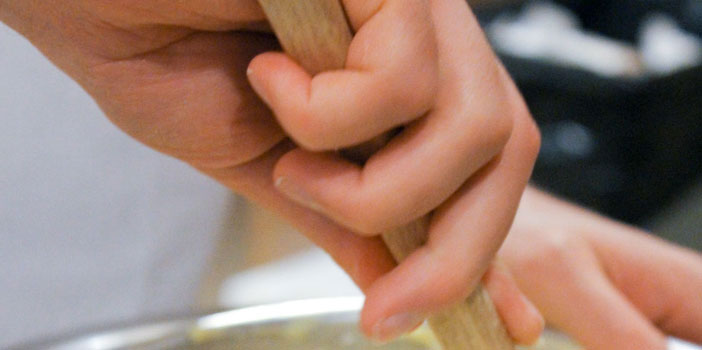 Many of our customers have asked for special programs for these special times. Firms still want to have culinary events but also need to be cost conscious. Your needs for team building are greater now than ever.
Cooking by the Book is happy to offer our Simply Delicious program. We provide a wonderful event with fewer frills but still with superior tastes. We've created a special menu that is quick and easy to prepare, delicious to consume. At Simply Delicious you are welcome to bring your own wine. You'll wear our own Cooking by the Book aprons that have served many chefs cooking terrific dishes.
Our Simply Delicious event features a delightful three hour hands-on cooking event. This entertaining team-building opportunity lets your guests gather to cook, mingle, and sample an array of scrumptious recipes.
Your guests will first be greeted with hors d'oeuvres and soft drinks. For the hands-on cooking portion, we will divide your guests into smaller teams. Your guests will have an opportunity to chop, dice, grill, sauté, or bake and then assemble their recipe.
After each team has assembled their recipe, they will be invited to converse, and enjoy their delicious meal course by course.
Your event will include
Soft Drink and Hors d 'Oeuvres Reception
Two-Course Meal
Professional Cooking Instruction
Recipes
Digital Photos