It's Election Day, and night, in the USA. The race is tight, tensions are high, and the results may take forever.
Time to drink. I've gone to the web to find the latest creations that are intense, interesting, and — if necessary — can be made in volume to either soothe or celebrate.
From imbibemagazine.com comes The Reforma. Blanco tequila and pear brandy combine with fresh lemon juice, ginger and honey for a cocktail you'll want to enjoy up to all winter long. Which is how long this election may take to be resolved. Take a long, enjoyable browse of imbibemagazine .com. You'll find many temptations.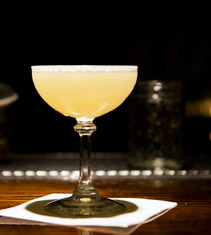 The Reforma
Yield: One cocktail
Ingredients:
1 ounce blanco tequila
1 ounce pear brandy
¾ ounc. lemon juice
Scant ½ ounces honey syrup (2:1 honey to water)
Scant ½ ounces ginger syrup
Preparation:
Combine all ingredients, shake with ice cubes and strain into a chilled coupe.
Source: imbibemagazine.com and Dan Greenbaum, The Beagle, New York City
Or, from Food52, you can have this very simple lemon-lime margarita that is very easy to fix, to fix in quantity, and to sip or down in one gulp depending on the results of the hour. The mix of lemons and limes gives you a special tingle. Using Cointreau, instead of Triple Sec, will provide you with a quality flavor. You can, of course, add up to one part sugar syrup. And, as the picture shows, you float in slices of lemon or lime. Of course Food52 is a powerful food site offering exceptional quality.
For true effect, and there is still time for this, juice some lemons and limes, put the juice into ice cube trays and serve your beverage with lime or lemon ice cubes.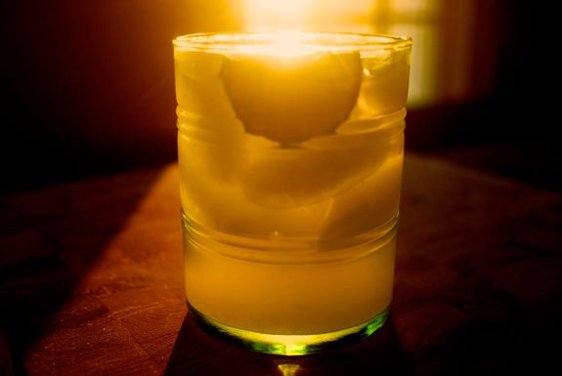 Lemon-Lime Margaritas
Yield: Scale to your need
Ingredients:
1 equal part fresh lemon and lime juice
1 part Cointreau
1 part your favorite tequila [urban myth or truth: the pricer the tequila the less your hangover?]
Preparation:
Mix all of the above, possibly in a pitcher with ice, stir and serve over crushed ice.
Source: Food52