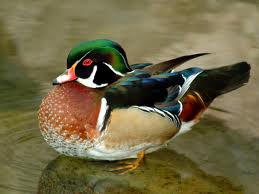 Suzen and I have a roadside diner that is, well, upscale. Very upscale. The best thing on the menu is duck carnitas tacos. I've searched for a recipe for us to make at home, and we'll be testing this weekend.
Tacos can be so much more than ground meat. Yes, that lovely picture of the pretty duck is merely the starting point. This dish concept is fancy, satisfying, and lovely to enjoy. Suzen and I have sampled it for brunch, which is the perfect time to pair with a salad and bottle of bubbly. But this can easily be a main course for dinner.
A platter of these would be a fine addition to a Sunday football party. It would be just ducky.
Dark Carnitas Tacos
Yield: 12 tacos
Ingredients:
4 ½ pounds duck legs [abut 4 large legs or 6 smaller legs]
2 medium white onions, sliced
1 medium garlic head, halved horizontally
1 [5-inch] stick Mexican cinnamon, broken into a few pieces
2 tablespoons kosher salt
1 medium orange, quartered
2 tablespoons reserved duck fat or canola oil
Preparation:
Preheat the oven to 350°F. In a 6- to 8-quart Dutch oven or ovenproof pot, combine the duck legs, onions, garlic, cinnamon, and salt. Squeeze the orange quarters over the duck and add the spent oranges to the pot. Toss gently with your hands, arranging the duck legs skin side up.
Cover and cook the duck, shuffling the positions of the duck legs once, until the meat comes easily off the bone with a twist of a fork, about 2 ½ hours.
Remove the duck from the liquid fat in the pot, let it cool slightly, and pull the meat into large chunks, discarding the skin and bones. You should have about 3 cups of meat. Strain the duck fat through a sieve. Heat 2 tablespoons of the duck fat in a large pan over medium heat. Work in batches, if necessary, to avoid crowding the pan. Cook the duck, stirring occasionally, until the meat is golden brown and slightly crisp in spots, about 3 minutes.
Season to taste with salt.
Serve in warm corn tortillas with finely chopped white onion, chopped cilantro, and the salsa of your choice. The author recommends a jalapeno and pineapple salsa
Source: Tacos, Tortas, and Tamales by Roberto Santibanez