Menu Ideas
In thirty years we have presented clients with hundreds of recipe ideas. When you contact us, we will send the current menu — we have Fall/Winter and Spring/Summer offerings. We can always customize your event to meet your needs. To give you an idea of the range we have offered, here's a visual sample of past hits. See something here you don't recognize or that whets your appetite? Give us a call. We love solving food mysteries.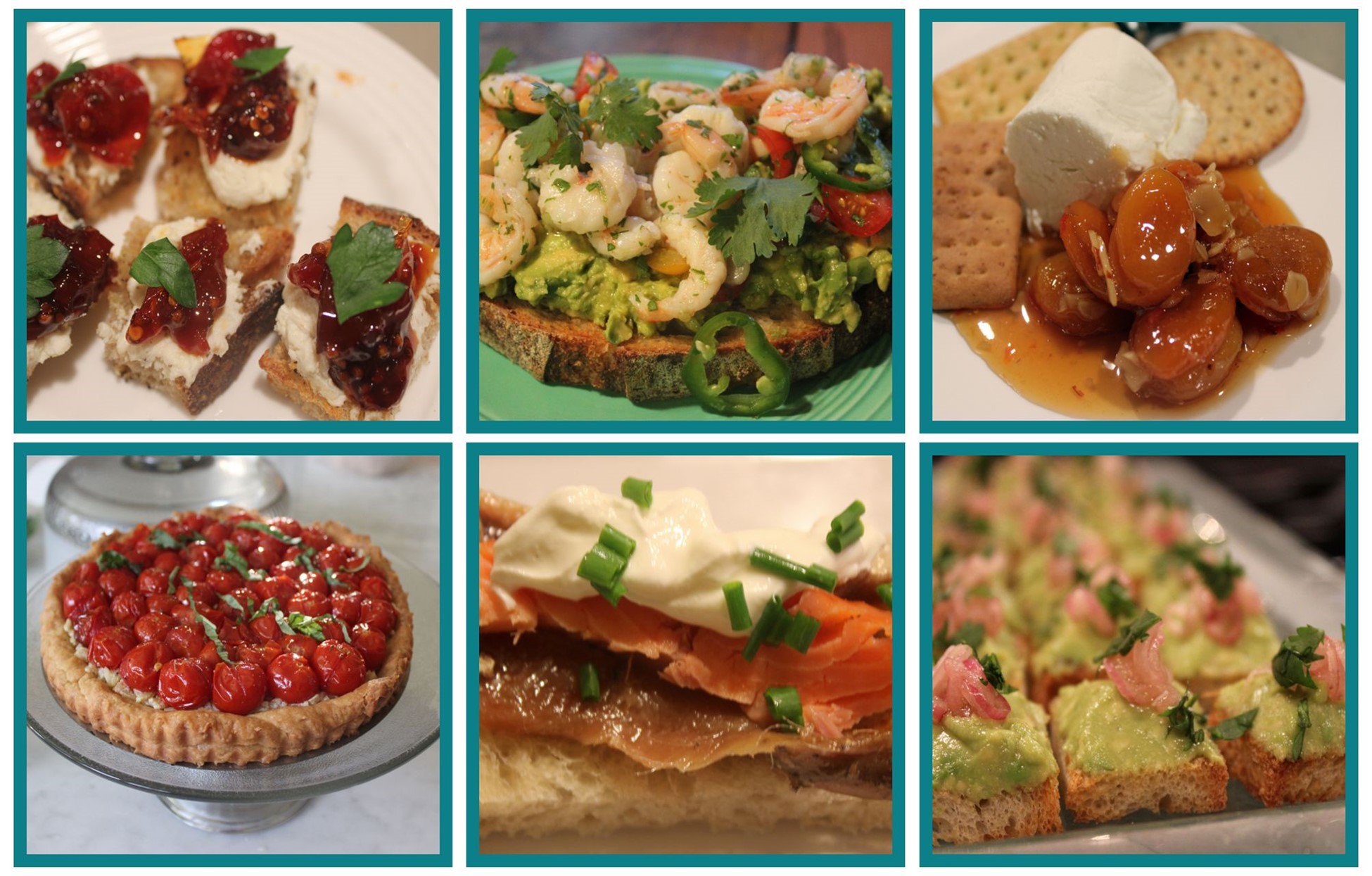 Appetizers
When you first come to your event, we offer an array of appetizers. Some clients find them so enticing they want to create a tapas menus sampling several of these dishes.
Main Courses
We feature main courses from around the planet. American, French, Italian, Thai … We never stop finding culinary indulgences.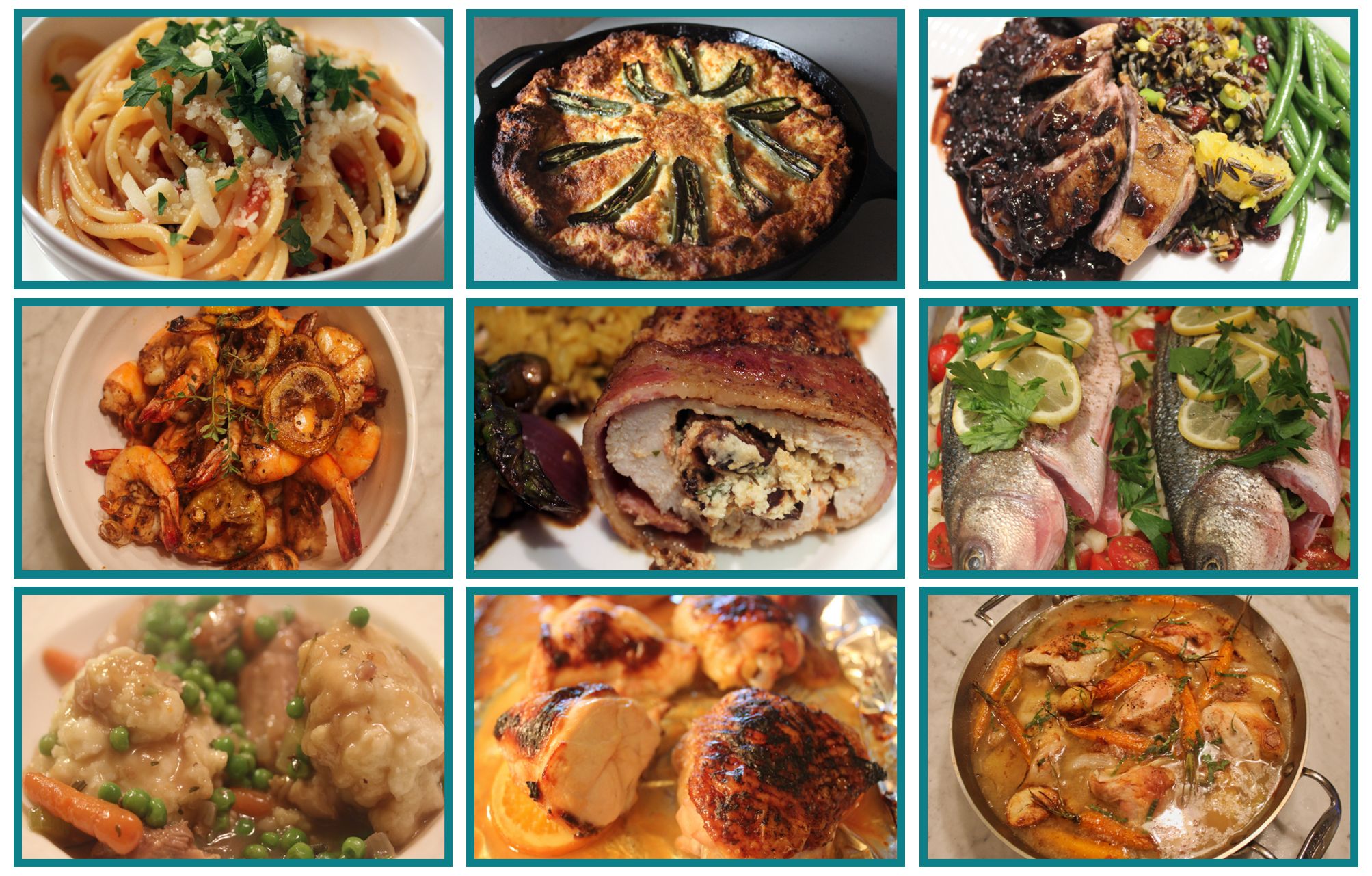 Salad, Soups, and Sides
We offer variety, interest, and the best in seasonal sidekicks for your meal. Here are some salad ideas.
Ingredients
Will your meal be as wonderful? It will. We have the best hands-on instructors in the city and we begin each event with a presentation of the best possible ingredients.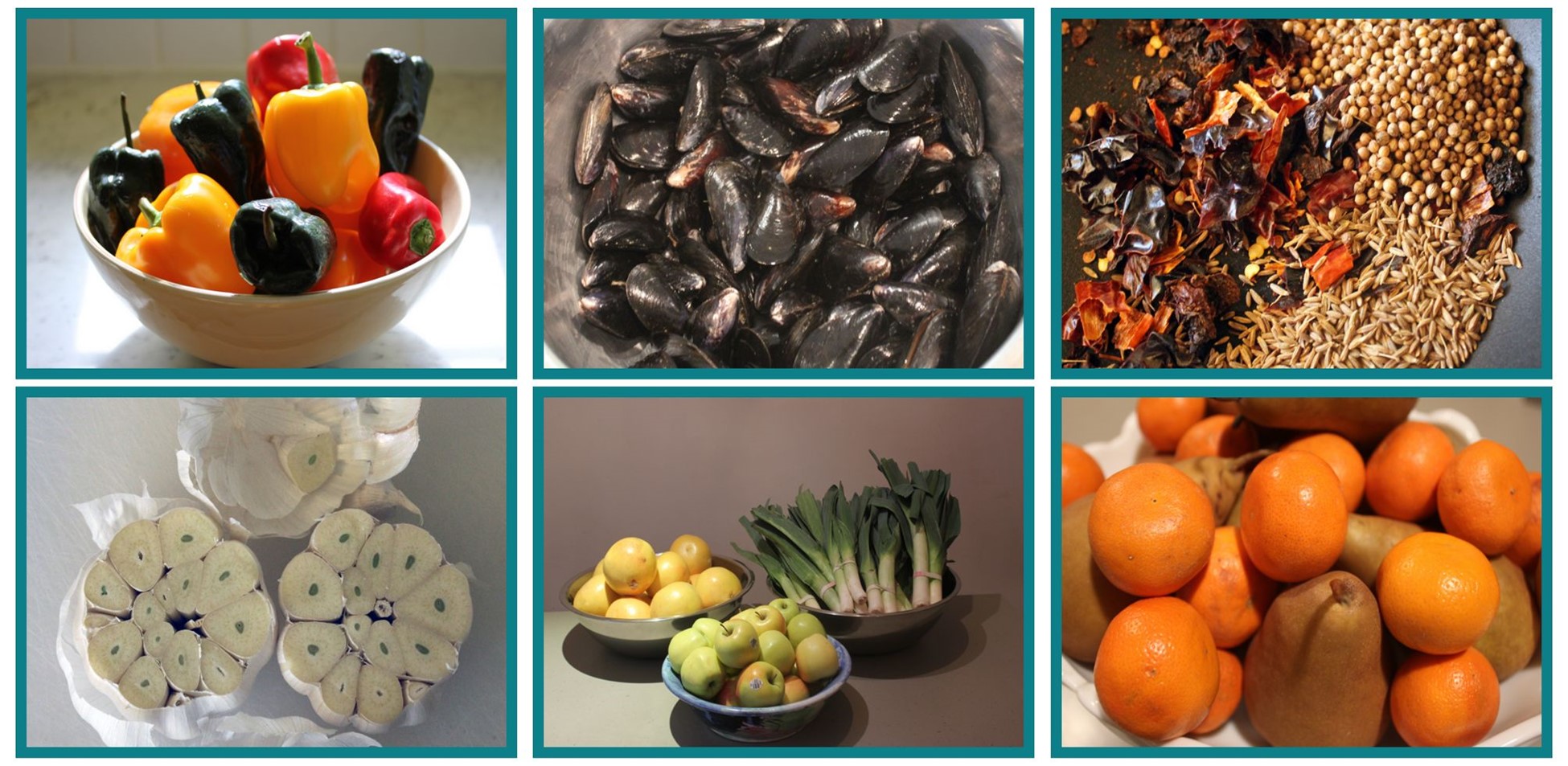 Suzi O'Rourke - 917-604-7591 - suzi@cookingbythebook.com