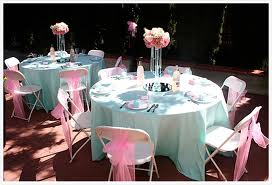 People come to Cooking by the Book for many reasons: corporate team building, birthday parties and — more and more — bridal events. Bridal showers and bachelorette parties are on our calendar every weekend.
I love the enthusiasm and joy of these events where women celebrate this most important step forward in life.
Naturally, if it's that important, people want to party and enjoy some creative new beverages. For Sunday afternoons, I have found people asking for and loving this Sparkling Mojito Martini, another wonderfully inspired drink from Kim Haasarud.  It does carry a punch, but I've had no complaints. The flavor balance here is excellent. In one drink, you can have your mint, citrus, vodka, and sparkling taste buds all satisfied.
This drink scales up beautifully, so this recipe for one person can quickly grow for ten or twenty. You'll just need to do the "shaker" routine three or four drinks at a time.
This recipe calls for a chilled martini glass. That's a key touch for a sophisticated cocktail. You can make sure the chill stays by filing each glass with crushed ice before filling with the cocktail. And, before you do that, you can give the drink a zing by rimming each glass with lemon or lime juice, then dipping into super fine sugar.
Better yet, the day before, put the zest of two lemons in a container, add two cups of superfine sugar and stir to mix. That citrus sugar is a clever entry point for the spirits deep in the glass.
Sparkling Mojito Martini
Yield: 1 drink
Ingredients:
5 to 7 mint leaves
1 ounce fresh lime juice
1 ounce simple syrup
1 ½ ounces citrus vodka
1 ½ ounces light and dry champagne
Preparation:
Combine the mint leaves with the lime juice and simple syrup. Muddle lightly and add the citrus vodka and ice. Shake vigorously and strain into a chilled martini glass. Top off with the champagne. Garnish with an additional mint sprig.

Source: 101 Champagne Cocktails by Kim Haasarud