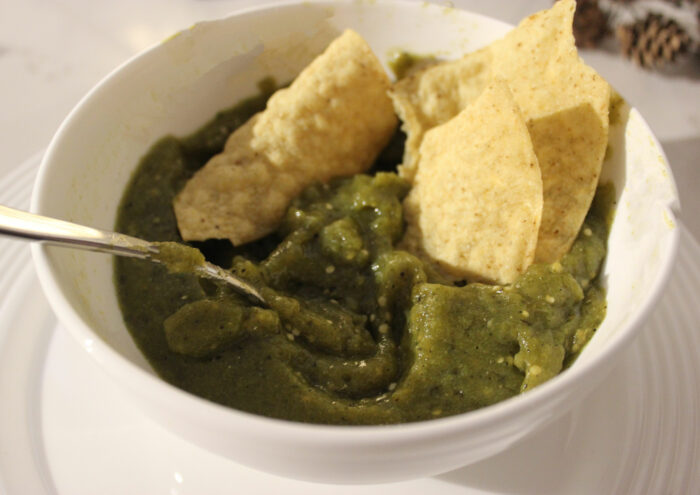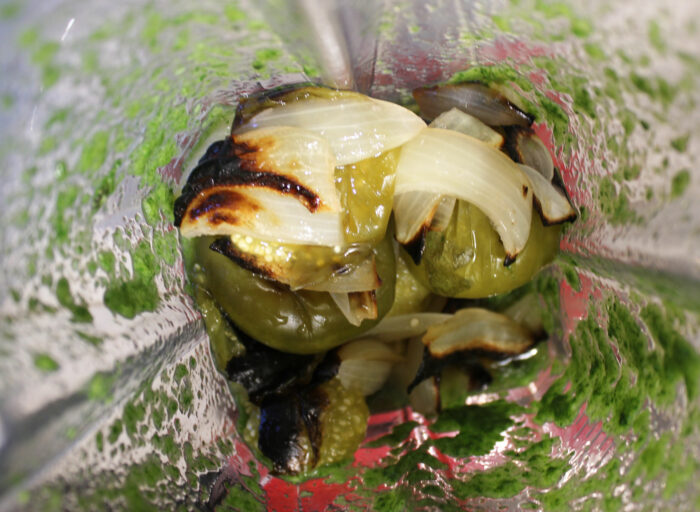 In a mere eleven days the world will come to a stop and we'll be glued to our big screens watching the Super Bowl.
Ah, sadly the Titans will not be there. But, the game promises to be explosive. You won't want to miss a minute of the game. Or a single commercial.
You'll need to stock up on food before the game begins. From now until Super Sunday, I'll give you a boatload of ideas. Some, like today, will be familiar. Super Sunday is always filled with Mexican ideas. But on other days, I'll have surprises for you.
I will say that, beginning with today, most recipes have jalapeno. I have not planned it that way. It just kinda happened. I never ate a tomatillo until, gee, maybe twenty years ago. Now, not a week goes by without tomatillos in my life
Jalapenos are not always hot. It fact, jalapenos can be mellow. As can tomatillos. The most common tomatillo use is in salsas. And here you'll find some recipe controversy. Do you make the tomatillo salsa with raw, chopped tomatillos or do you roast them first?
I can't decide. I really can't. I like both versions. The upside to this recipe, with roasted tomatillos, is that you can "use it twice." Made fresh with the tomatillos just out of the oven, this is a warm salsa that is real comfort food. If you have leftovers, and you have refrigerated, then the next day your salsa will be cool and crisp.
This recipe is minimalist. You can find other roasted tomatillo recipes calling for the addition of vinegar or sugar, for example. Here our ingredient list is short. I would add a second jalapeno and more lime juice is always a happy addition — consider doing that when you taste test.
If you are having guests over for the Super Bowl, you might want to make a double or triple batch here. Don't worry. It will all be devoured with relish. And chips. The salsa is thick so get solid dippers!
---
Roasted Tomatillo Salsa
Yield: about 2 cups
Ingredients:
About 20 small tomatillos (1 pound 10 ounces or 750 grams)
1 jalapeno (or more), stemmed
4 cloves garlic, unpeeled
2 to 3 scallions, chopped
1 bunch fresh cilantro (about ¾ ounce/ 20 g)
Juice of 2 limes
Pinch of sea salt
Preparation:
Husk the tomatillos and clean the sticky skin by washing them in a large pot of water. Spread out on a parchment paper-lined baking sheet. Add the jalapeno and garlic cloves and broil everything for 14 minutes, or until black marks begin to form. Turn the vegetables over halfway through the baking time.
Meanwhile, process the remaining ingredients to a pulp in a blender. That second picture up there is a good blender shot — something you might find in the Museum of Modern Art? Squeeze the garlic cloves out of their skins and add them to the blender, together with the other contents of the baking sheet, and blend into a thick green sauce. Store the salsa in a clean jar in the fridge, where it will keep for 1 week.
---
Source: Home Made in the Oven by Yvette van Boven [Abrams, 2019]
Photo Information [Top]: Canon T2i, EFS 60mm Macro Lens, F/3.5 for 1/40th second at ISO‑2000
Photo Information [Bottom]: Canon T2i, EFS 60mm Macro Lens, F/4 for 1/30th second at ISO‑500