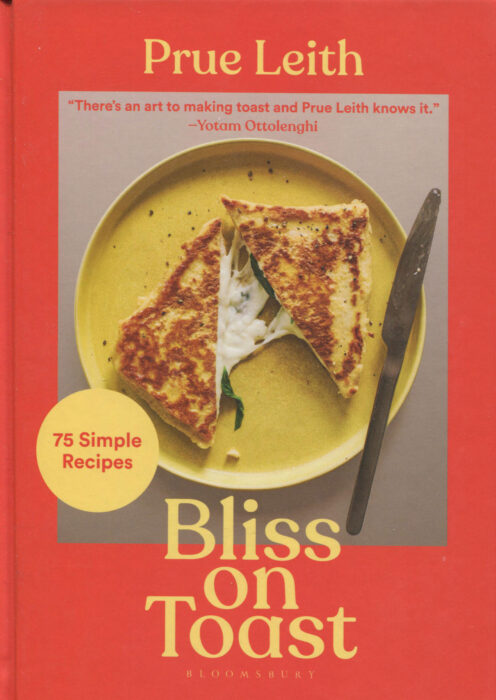 Toast. Say that word to an American and you'll summon up a rather limited set of ideas. Toast with butter and strawberry jam, or grape jelly if you are in a diner with a Western omelet. Something more exotic? Well, there is always cinnamon toast, toast buttered then topped with a dense layer of cinnamon sugar.
As I said, a bit limited.
Now, consider saying "toast" to someone from Britain. Oh, yes, someone who has been a judge on The Great British Baking Show. Someone like Prue Leith. Prue knows toast way beyond your imagination and in Bliss on Toast she will delight you with 75 ideas. The book cover says "75 Simple Recipes" and it's true the recipes are not "complex" but goodness they do very special things with "just toast."
Consider this breakfast option: Brie and Blackberries with Chili Sauce on Rye.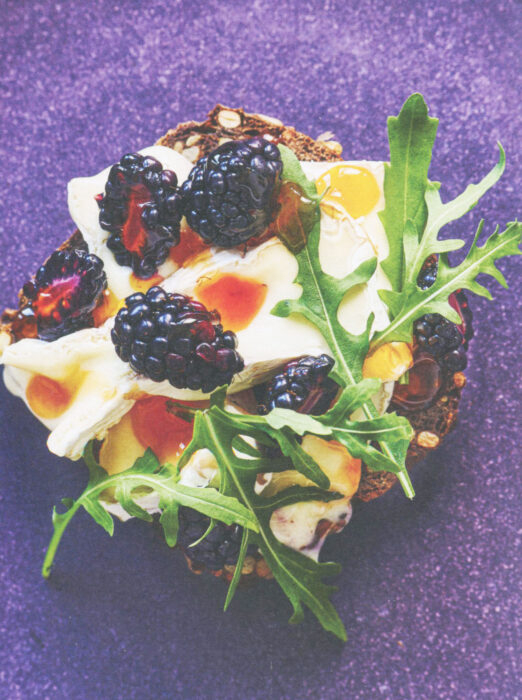 Whatever you might imagine putting on toast can probably be found in the five chapters:
Cheese and Eggs
Vegetarian and Vegan
Fish
Meat and Poultry
Desserts
You're not sure what those chapters might lead you too? Here are my top two favorites from each chapter:
Figs, Blue Cheese, Thyme and Honey on Crusty White
Goat Cheese, Caramelized Onion and Spinach on Seeded Whole Grain
Roasted Butternut with Pear on Toasted Oatmeal Bread
Balsamic Eggplant with Pumpkin Seeds on Chili Bread
Crab with Parmesan and Radish on Rye
Tuna, Corn and Cheddar Cheese Melt
Shredded Ham and Capers on White Bread with Mustard and Mayonnaise
Fried Prosciutto, Watermelon and Feta on Melba Toast
Bananas and Ice Cream with Brandy Syrup on Panettone
Apricots, Almonds and Devonshire Clotted Cream on an English Muffin
Ah, I can hear you say now that some of these ideas for not what you might want for a 7AM breakfast. But surely by brunch time at 11AM any of these ideas would serve up joy. Especially the Bananas and Ice Cream on Panettone!
You just might find yourself indulging in some of the recipes for dinner. That Crab with Parmesan and Radish on Rye is surely an idea deserving consideration as the sun sets and you open a bottle of white wine.
This is a lovely book, one that will pique your interest and raise your eyebrows. If your toaster is on a high shelf, you might want to take it down.
And, about the word itself: toast. In terms of etymology, it comes from the Latin word to parch, as the sun does. Well, as you can see, a little dried bread is actually the perfect platform for anything from figs to crab to bananas.
You'll want to toast the author, Prue Leight. Yeah, pun intended.