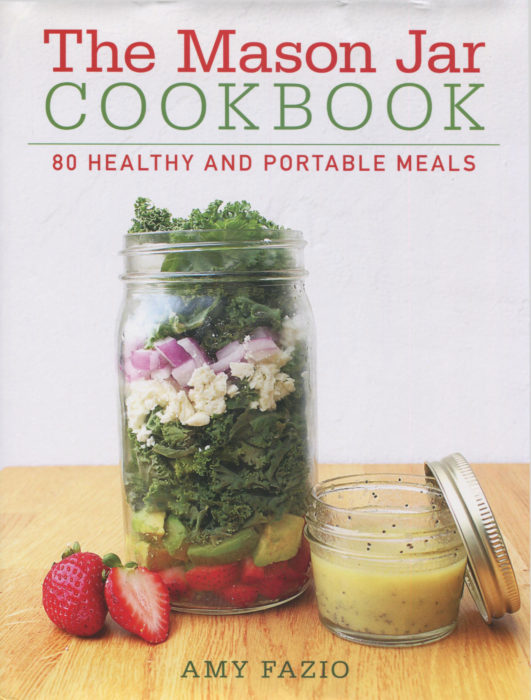 Amy Fazio is obsessed with mason jars. There is no other way to describe her. Mason jars are her universal widget in which she:
Assembles salads in single serving portions, ready to pour onto a plate

Stores oats overnight, ready to add water and cook in the morning

Crafts parfaits in single serving portions

Putting all the ingredients, save the liquids, for a smoothie in the mason jar — ready to go into your blender

Microwaves a jar filled with ingredients to offer up a "ready-made quiche" in a jar

Layers ingredients for a dessert like a Banana Split Triffle

Creates a "large" cocktail in the jar [sangrias, mojitos, and more]

Uses the jar as the container to "shake" up distinctive salad dressings like Chipotle Avocado
For Amy, the mason jar can be a tool, a container, a serving container, a glass, or a way to deliver individual servings in style. Of course, you can do more thanstore. You can bake away in your mason jar, like this Blackberry Crisp.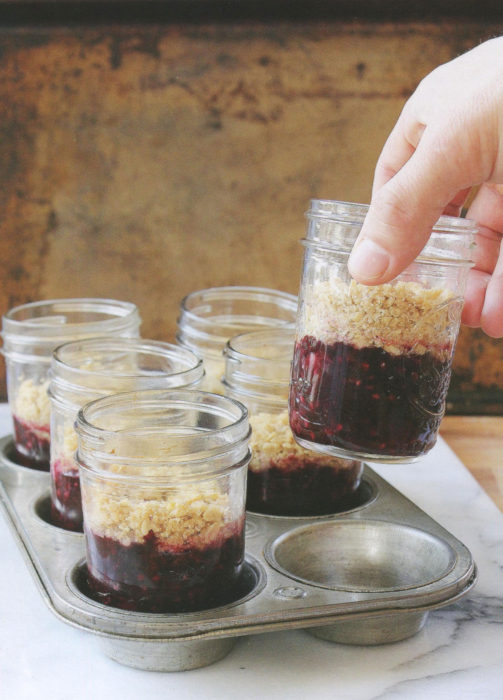 Whether you want to store, personalize in single servings, sip, or bake, there are 80 ideas here in The Mason Jar Cookbook. This book was published in 2016 but you'll still find it in bookstores and on Amazon. And you might find Amy's first book, Do You Know the Muffin Pan?, where she has 100 easy muffin pan meals ready to go. Talk about multi-tasking!