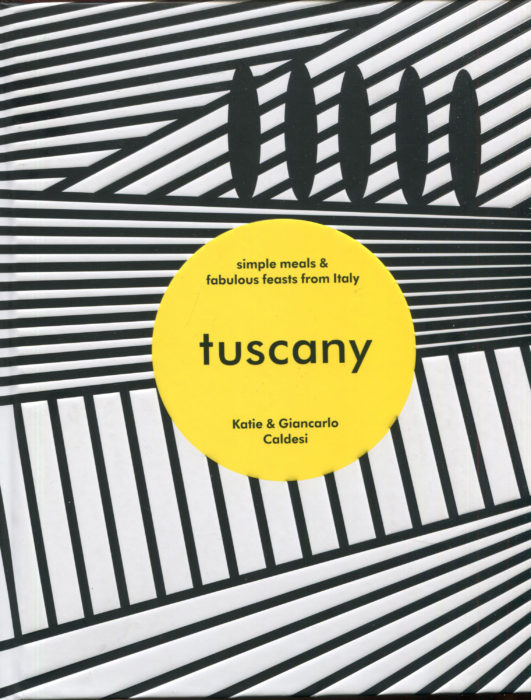 I don't cry very often, but this book made me cry. In a happy way. Katie and Giancarlo have produced ten cookbooks, have two London restaurants and a cooking school. And all of those elements are devoted to explaining and promoting the excellence of Italian cooking.
My tears? Have you ever been somewhere that was perfect? Where you just stood and wish you could stay there forever?
A dozen years ago I was lying in bed and heard gunshots. I dressed and went out of my cabin room. The air had a chill and the scent of fall leaves. The gunshots were from hunters out in the hills encircling mine. I was at a hilltop cooking school in Tuscany. And I was in paradise. I can recall with ease the images, the smells, and the sounds.
Katie is, I believe, British. Ginacarlo was born on the gallant hilltop of Montepulciano in Tuscany. He is Tuscan by birth and by blood. And, I suspect, by inherent talent.
The book has just a few chapters:
Breakfast
Lunch
Aperitivo
Dinner
Contorni
Dolci
But in those few there are many pathways to pleasure.
Breakfast in Italy is not the American grab-and-go. Instead, you will be inspired by this Fig and Mascarpone or Ricotta Crostini with Honey: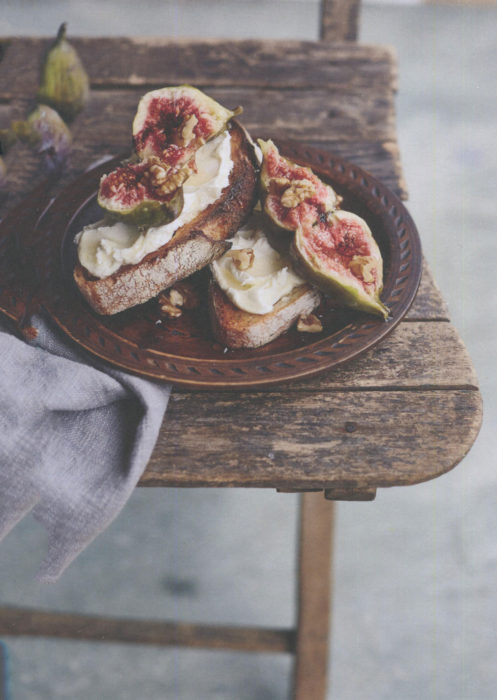 When I hear "ragu" I think about beef or duck or wild boar. Not just veggies, not this Courgette and Tomato Ragu suggested for lunch: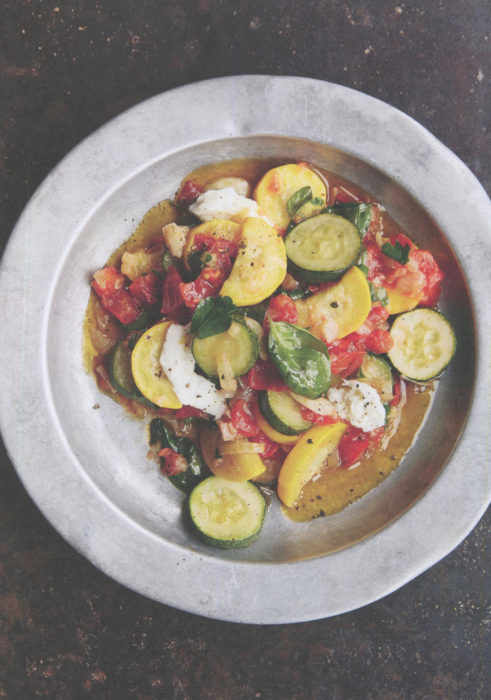 There is this Winter Soup with made with potatoes, cabbage, kale, and beans. Rich, dense and ultimately Tuscan earthy: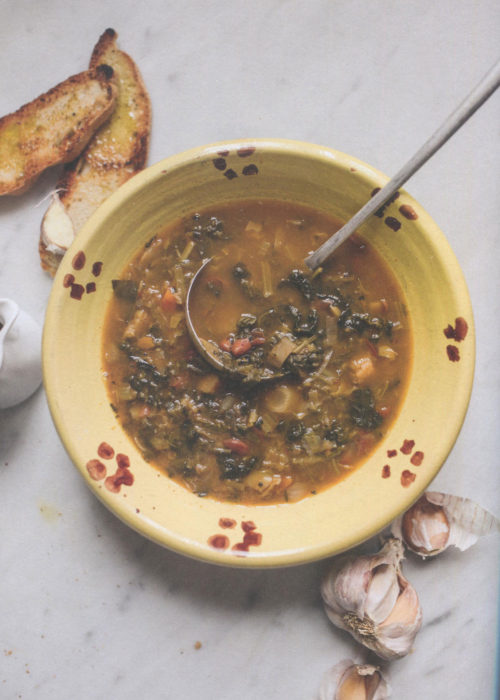 I always think of veggies and game when I remember my time in Tuscany but the sea plays a role there too. Consider this Slow Cooked Squid with Spinach and Chili: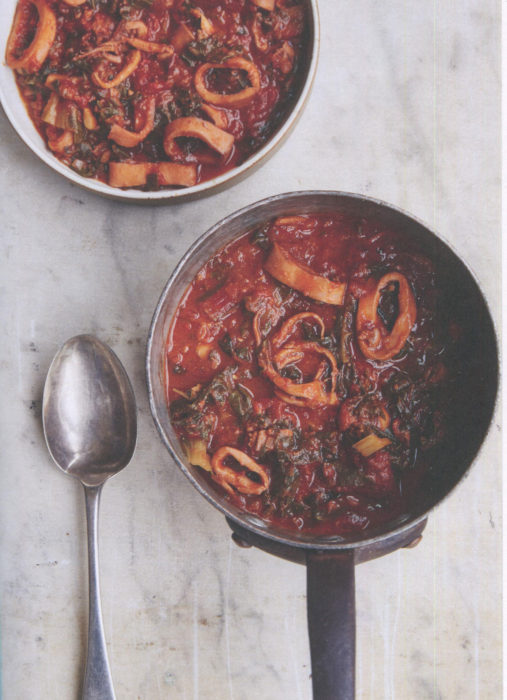 Or, this Linguine with Crab and Cream: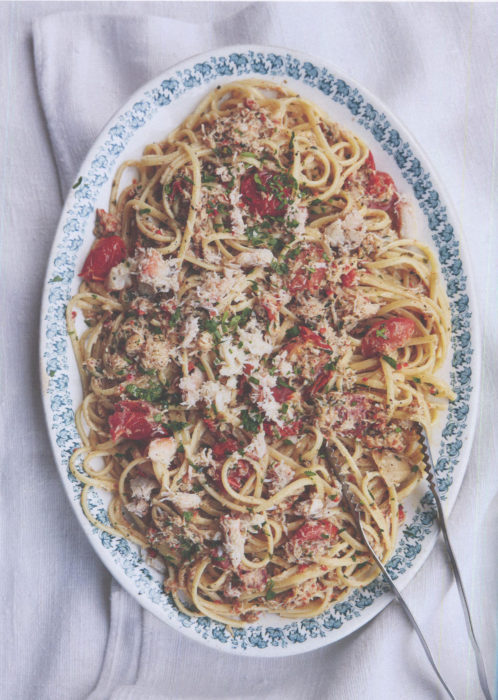 The food of Tuscany reflects the richness of its hills and forests. And it's long coastline with towns like Pisa. Any Tuscan feast, from land or sea, will, of course, end with dolci. Here's a very Tuscan idea, Chestnut Pancakes Filled with Ricotta and Lemon.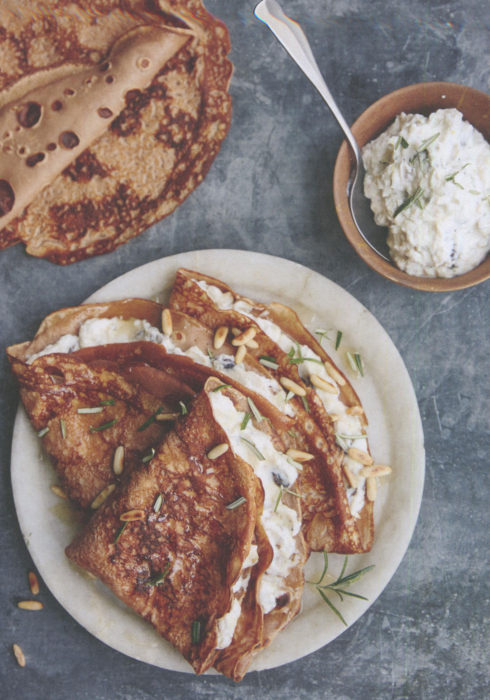 From breakfast to that dessert at the end, Tuscany is a superior guide to a most impressive element of Italian cuisine.
If you do like hazelnuts but can't imagine those pancakes, you need not fear. Here is the Chocolate and Hazelnut Cake. Actually, if you are having a Spring Holiday Feast for your family, you could make both desserts and let your family decide on a new family favorite. Tuscany will be a new family favorite, too.