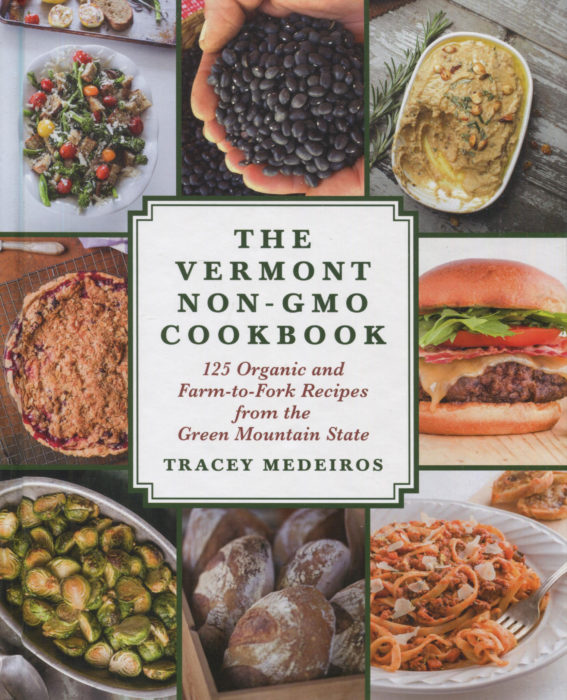 By training, I'm a scientist. By philosophy, I'm rather conservative. So, while I appreciate the technology of GMOs, Genetically Modified Organisms, I'm very skeptical about eating them. The reassurances that GMOs are all fine and perfectly healthy have to be evaluated in terms of motivation. The motivation is more than science. There is marketing and profitability behind all those statements about "better" food.
Around the world, over 60 countries have restricted or banned GMOs. Major countries like Germany, France, the UK, Australia, China, Russia, India, Greece, and Mexico. Many people are just nervous about altering nature. Even if it is fine for us now, for a few years, what happens after generations of eating GMO fare? We don't know. Nobody knows for sure.
Of course, the GMO genie is out of the bottle, particularly here in the United States. Our dairy cows, beef cattle, hogs and chickens almost all gobble on GMO-modified feed. You cannot escape GMOs, but you can work to reduce them in your life.
And that is the happy mission of Tracy Medeiros in The Vermont Non-GMO Cookbook. Tracy advocates the uses of fresh, local and definitely non-GMO ingredients. There are recipes here to use those gallant products from your local farmers market. Greens, veggies, fruit and naturally maple syrup appear across the pages.
Don't worry. This is an equal opportunity cookbook: meat and fish appear along with Coconut Dhal. Coconut in Vermont? Well, we all can exploit the international aisles of our supermarkets.
What does a non-GMO day look like according to Tracy? Here's a sampling of her recipes to make your day, truly make your day:
For breakfast, indulge in French toast decadence:
Coconut Banana French Toast with Strawberry Ginger Butter with Maple Syrup
At lunchtime, thinking ahead to dinner, go lighter:
Roasted Delicata Squash and Red Onion Hummus with Roasted Squash Seeds

Spring Broth with Green Garlic, Dandelion and Mustard Greens
For dinner, you can enjoy a great beverage, some healthy beets, venison, and a maple dessert:
Maple Grapefruit Margarita

Roasted Beets Candied and Pickled with Multicolored Pickled Green Beans and Micro Herbs

Bacon-Cheddar Venison Burgers with Oven-Baked Fingerling Fries and Garlic Aioli

Maple Vanilla Cake with Almond Buttercream Frosting and Maple-Candied Pecans
If you think that a non-GMO life is somehow deprived, well, think again. These recipes are overflowing with flavor and satisfaction.
Beyond the recipes, Tracy takes you on a tour of Vermont food companies. She profiles vendors for chocolate, wine, dairy, poultry and so much more. You are sure to want to visit Vermont and say hello to all these providers who so diligently and thoughtfully seek to guard the quality of our food supply. You'll surely be taking The Vermont Non-GMO Cookbook alongside you in your explorations.
There is no real extra effort in cooking non-GMO style. There are certainly extra benefits. Plan on many wonderful meals from this superb cookbook.