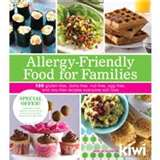 "YOU DID WHAT?" Suzen's voice can be very loud when she screams.
"It was Michael's idea. He asked Daniel and Reid," I said. When in doubt, first blame your son [that would be Michael] and then both grandchildren [Daniel and Reid]. I had no other choice.
Suzen was in New York, I was in Austin. Michael and I were having lunch at the boys' school with them and they had requested we bring in McDonalds. And, well, we did.
"How many grandchildren do you think you have?" Suzen continued.
"A few you don't know about," I said. I was going on the offensive.
"Well, I suppose you treat them all equally badly." She hung up.
In America, it's impossible to avoid fast food. The trick is to limit it. I sat with Daniel as he first devoured all his fries. Then he went to the Big Mac.
"Watch this," he said to his friends at the table. He managed to open his eleven-year-old mouth wide enough to get a clean bite. His friends applauded his big mouth.
This is not the fifth grade I remember. This cafeteria was filled with 300+ kids. I haven't heard so much noise since I worked on fighter planes with the Navy. The noise level was jet engine high. It wasn't the noise though that bothered me. It was the signs scotch taped to the end of each table,
NUT FREE ZONE
We don't know the reasons why, but our children and grandchildren are experiencing issues that we rarely saw as kids. Maybe we did have that level of depression or the ADD or all the other things being talked about now. But the levels of asthma and nut allergies are certainly far, far higher today. You know it's reached serious proportions when the warning signs are plastered in the school cafeteria.
Already challenged, parents now face some new, and potentially very serious problems, in handling the food issues their children have. Resources are growing and a new one has popped up on bookstore shelves: Allergy-Friendly Food for Families from the editors of Kiwi magazine. You can find Kiwi online and in print. They are devoted to  helping families follow a green, organic path.
This book is just that: a pathway tiled with recipe ideas that will entice your family to bite in while respecting their culinary constraints. Actually, the recipes here will appeal to anyone. It's the perfect sort of book, one where you can be inspired and not have any sense of denial or compromise. Here are some sample recipe ideas from the 120 presented in the book:
Edamame Carrot Falafel Pitas [baked, not fried!]
Cheddar Avocado Quesadilla
Farmhouse Buttermilk Biscuits and Gravy [gluten free]
Blueberry Corncakes
Turkey Stir-Fry with Broccoli and Cashews
Butternut Blondies
No Moo Chocolate Pudding [dairy free]
I-Can't Believe-It's-Not-Buttercream-Chocolate Cake [no eggs, no dairy]
Chickpea Herb Crackers
There are chapters here devoted to every stage of your child's day: breakfast, lunch, dinner, dessert, snacks and even parties. For every hour of the day, there are good, nutritious ideas here. And, many of the recipes are simple ones you can involve your child in preparing.
Eating and even preparing food is joy for most of us. Being able to do that with your child, even when they have some serious food barriers, is a very important event in their lives and yours. Having recipes that all the family can enjoy, rather than something separate and "special" for one child, is as you know very important.
I encourage you to look at Allergy-Friendly Food for Families. If it's not your family, then someone you know can use this asset. If you doubt it, go visit your local school and check out the sign in the cafeteria!