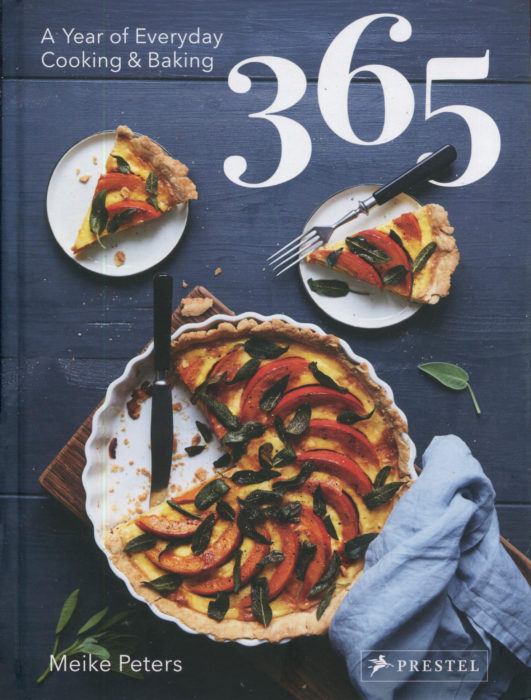 Now, I hate to begin a book review with a criticism but the title here is wrong. There is absolutely nothing "everyday" about the year's bounty of recipes in Meike Peters' important new book. Her first book, Eat in My Kitchen, was a sensation. This volume is better and bigger. Yes, there are 365 recipes here. In an age when cookbooks come with maybe 100 recipes, this 365 mammoth is to be appreciated.
And used. And used. And enjoyed.
I met Meike last week in New York City. Over coffee she explained a culinary philosophy that I truly endorse. Food should be fun, very good tasting, but not pretentious. And, of course, fresh, local, seasonal. Meike lives in both Berlin and Malta and did lament the struggle of farmers on even Malta to exist in our contemporary world. When local farmers go, local and fresh ingredients disappear. So Meike stresses the fresh and seasonal in her recipes. Like this late spring use for rhubarb, Rhubarb-Corn Galette with Saffron Sugar: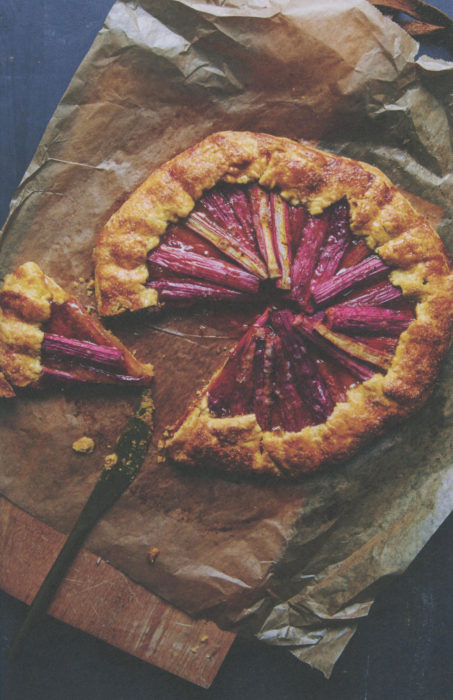 I know, rhubarb season is past, but it will return next year. In your own copy of 365, you can put post-it notes to remind yourself that next May … Look again at that picture and the very intense structural arrangement of the rhubarb. Meike's father was an important architect. Meike, following his footsteps, went to school to be an architect. And, then, as so often occurs, she did not want to be an architect at all and had a diverse career until her blog and first book three years ago. Now, she's a culinary superstar. But that rhubarb shows design skills and a love of symmetry. There is architecture in her soul. And often on her plate.
Meike stressed that she loves playing with recipes. So, a classic might be turned in her kitchen into something elevated, like this Green Beans and Peas with Tahini-Lemon Mayonnaise and Basil: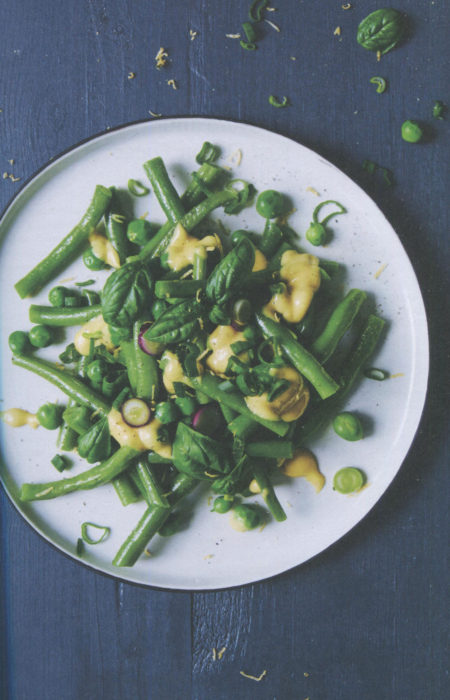 You'll find so many recipes in this book that shine with "difference." Here are five more that immediately caught my eye with their compulsive titles:
Pea soup with apricots, caramelized onions and ricotta

Squash pasta with orange, maple and sage

Split pea and squash soup with maple onions, gorgonzola and marjoram

Ginger spice cookies with cinnamon-oat crunch

Squash, parsnip and sweet potato soup with roasted grapes and mascarpone
It is fall now and these decidedly fall recipes are ones Suzi and I will be testing in the coming months. the Squash, parsnip and sweet potato soup seems destined for a Thanksgiving table.
I cannot tell you in words how powerful and beautiful this book is. I hope the two photos begin to convey the intimacy of these recipes. Elevated comfort food? Yes.
And, Meike is her own photographer. Like any good architect, she is in full control of the entire project. Uh, recipe.
For a year of exceptional food, you can find 365 in your bookstore now. Don't wait!