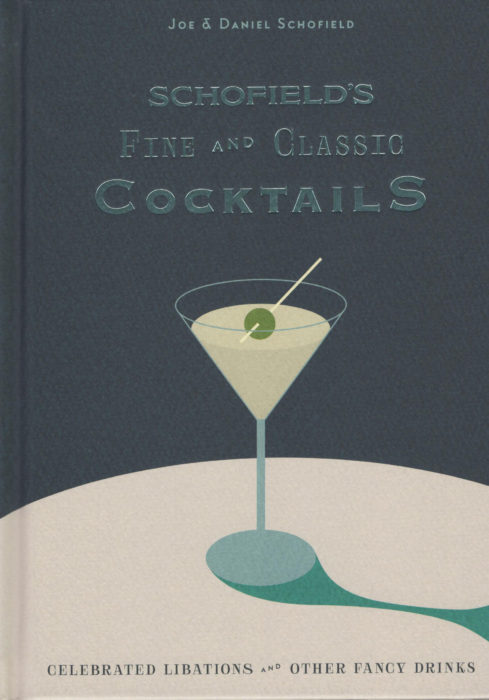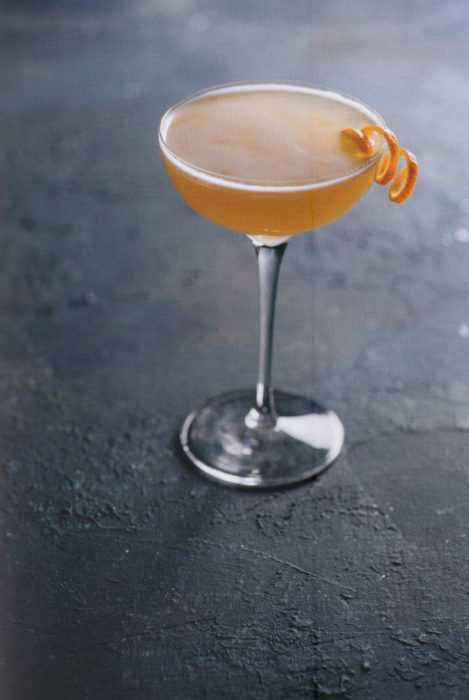 What is a classic? A classic car? Oh, a Mustang for sure or an early Thunderbird, before the recent modern abominations. [Yes, I have my prejudices!]
And if cars are complex enough, consider cocktails. Ask twenty people for their 100 classic beverages, and you'll see some commonality: margaritas, bloody marys, whiskey sours, … But after about 10 to 20 ideas in common, you may find some divergence.
To complete that list of 100 classic cocktails, you need sage advice. Enter the Brothers Schofield: Joe and Daniel. Joe is a world-famous bartender who has been at the mixology game around the world for decades. Daniel has an equally worthy resume with stints at the best bars around the world, including Singapore and London.
Their book of 100 Fine and Classic Cocktails demonstrates their intense knowledge of the art of cocktails. It's not just the "recipe" for a classic beverage that you need. It's the ingredients that count equally. Not just "rum" but what kind: how old, how aged, and — most importantly — how much. The recipes here measure the ingredients by a fraction of a fluid ounce: a quarter or a fifth of a fluid ounce — which translates to barely a teaspoon. That's a level of control you cannot get by just opening a bottle and pouring away.
I went through all 100 recipes here and I'm happy to say I recognized perhaps 80 of the names. I think that's a solid B+. Okay, a B. And I have to admit that recognizing a name does NOT mean I have drunk all of those 80. I'm barely on the path to that point of completion.
But I am going to try.
Each recipe here comes with its personal story: the who, when, and how the cocktails was invented. What liquors should be used, what liquors have been used historically as this specific cocktail evolved? Cocktail history can be complex, often inspiring, and always delicious.
Let's talk about breakfast. One of today's most famous bartenders, Salvatore Calabrese, always had espresso for breakfast. His wife suggested trying toast and marmalade. Salvatore had immediate inspiration: the Breakfast Martini.
Here is the recipe:
Ingredients:
1 ¾ ounces Tanqueray Gin
½ ounce Cointreau
½ ounce lemon juice
⅙ ounce orange marmalade
Technique:
Add the ingredients to a shaker and mix to incorporate the marmalade into the other ingredients. Add ice and shake. Straining into a chilled martini glass, garnish with orange peel, and serve.
That's not quite the intent your grandmother had when she taught you to make marmalade. But, if she is still alive, you just might tease and please her with this delight. The picture for the Breakfast Martini concludes this post!
There are 99 other artfully crafted ideas in this book. Some of them do require several ingredients, but most, like the Breakfast Martini, just need three, or four, or five carefully selected and measured components. Yes, it's art and chemistry poured into a glass, mixed with ice, and enjoyed with a smile. A fine and classic smile.
Oh, some of those 20 I did NOT recognize — but really want to try? The Truffle Shuffle made with Madeira, port, thyme tips, and truffle juice. Yes, truffle juice. Or the Pendennis Club, from Lexington Kentucky, combining gin, lime juice, apricot brandy, sugar syrup, and bitters. Or the Mulata Daiquiri where chocolate is added the classic daiquiri complex: rum, lime juice, sugar syrup, and crème de cacao.
How can one resist lime and chocolate? How can one resist the glory of Schofield's Fine and Classic Cocktails?