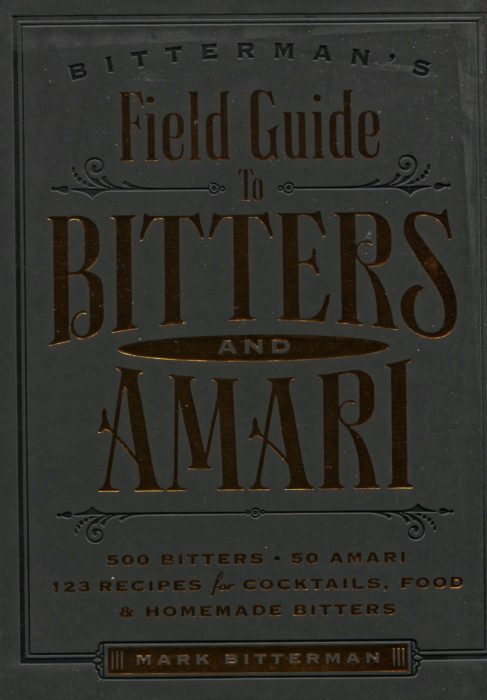 Mark Bitterman is the nation's leading flavor expert. His store, The Meadow, in Portland and New York City was among the first to feature salts and then chocolates. And now bitters and amari. By the hundreds.
Once upon a time, if you wanted to buy "bitters" there was one brand. Mark believes the number is now north of 500. There are over 50 amari ideas on shelves around the country. Technically, bitters are concentrated flavor extracts for seasoning, while amari are concentrated flavor extract for drinking. Still, we often refer to bitters as something we put into that cocktail.
Both are bitter foods. Bitterness is a tad complicated. Our bodies are alert to bitter flavors because bitter is often associated with unhealthy, if not poisonous, material. In his introductory chapter, Mark describes the science of bitterness along with some bitters history. You've seen those bottles from Fee Brothers. Here is their history, and a survey of other bitters producers that have enriched our cocktail lives.
If you go into an upscale store, like The Meadow, you can buy any of hundreds of bottles. Or, as shown in Chapter Two, you can make your own. What could you use? Mark has a list of flavoring botanicals, 40 items from allspice to vanilla and including cardamom, celery, cilantro, fennel, hibiscus, horseradish, saffron, and sumac.
His Citrus Bitters includes: gentian root, cinchona bark, angelica root, coriander seeds, cardamom, allspice, lemongrass, saffron, sherry, and a basket of citrus fruits. Goodness, making these wonders may be a serious process!
Once you have your bitters, whether bought or homemade, you are ready for Chapter 3: Cocktails. Here you will find classics, like the Mai Tai, quite completely reimagined. In Mark's version you combine rum and curacao with orgeat syrup, orange bitters, lime bitter, and chile bitters. The beverage now has an elevated, detailed composition that is a joyous treat.
While you can drink your bitters, you can also cook with it. Chapter 4 has ideas like Bitter Buttered Popcorn or Fried Olive-Stuffed Olives spiced with chile bitters. Or you might indulge in a Pan-fried Thick Pork Chop adored with Maple Sugar Butter scented with Orange Bitters.
Chapters 5 and 6 are field guides to the existing worlds of bitters and amari. Hundreds of products. Almost all those prominent brands you see on store shelves are listed here. The dominant flavor, aroma level, bitterness level, tasting notes, and best use are presented. There are 34 pages of bitters and 10 of amari. Curious about whether to invest in that small bottle in your hand? Here is sound, if not bitter, advice.
This guide is definitive, easily used, and literally a life-saver. If you buy it, if you use it, you'll be a much more sophisticated bartender and chef. A little bitter, and so much better.