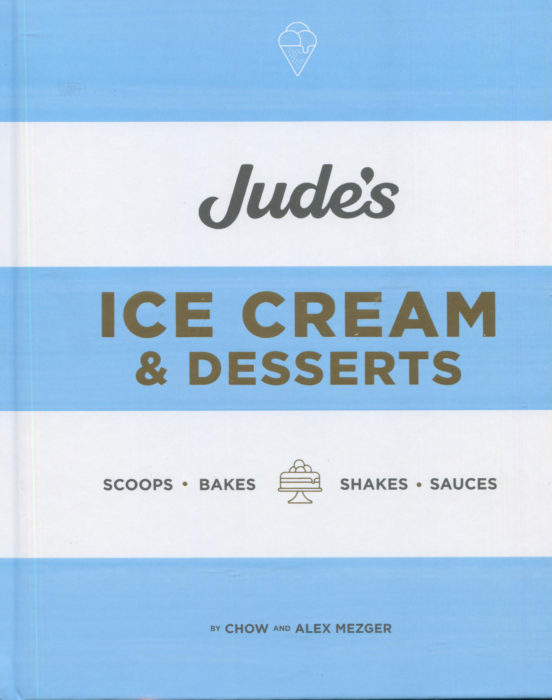 Almost two decades ago, Jude's Ice Cream began business in Great Britain. It's a family business and this is a family-written cookbook. It's a happy and sweet story.
We know Britain is a dairyland. Think of all those cheeses. But ice cream? I had not considered Britain as an ice cream standout, but my opinion is rapidly changing. The frozen treats here, not just ice cream, do have a distinctly British flavor:
Honey, Fig, and Thyme Ice Cream

Beet and Ginger Ice Cream

Summer Peach Sorbet

Watermelon and Strawberry Granita

Strawberry and Buttermilk Ice Cream 
There's a four-for-one idea: One Ice Cream for Four Seasons. A vanilla base is adjusted for the seasons:
Spring: Rhubarb

Summer: Elderflower

Autumn: Turmeric

Winter: Blood Orange
And for those who are vegan, you'll find:
Vegan Double Dark Chocolate Ice Cream

Vegan Peanut Butter Ice Cream

Vegan Almond Milk Ice Cream
Beyond the ice cream, you'll find a treasury of desserts. Some are fun, like this Giant Soft Frying Pan Cookie topped with ice cream: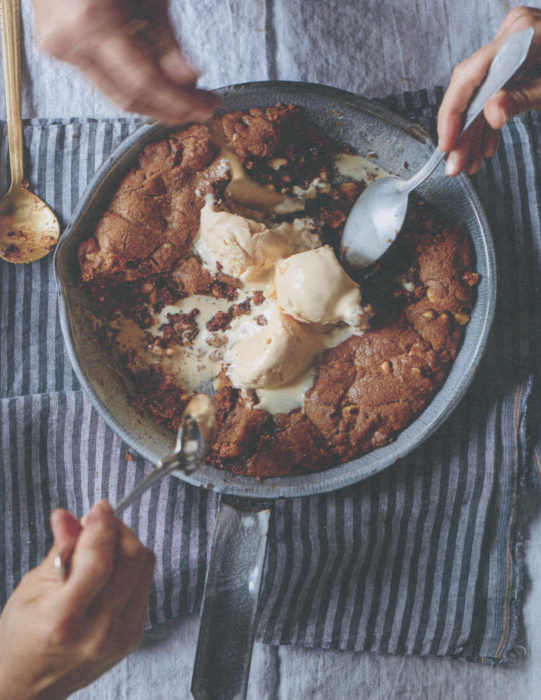 And you'll find elegance, like this Elderflower Celebration Cake: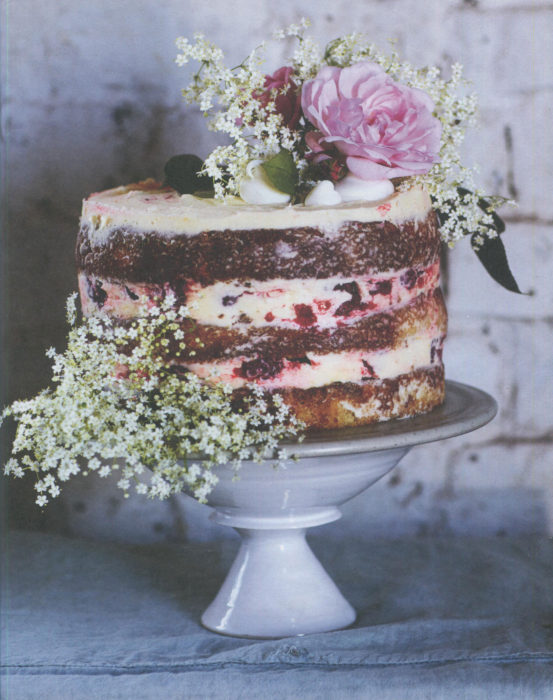 Other dessert ideas include:
Dark Chocolate Cake and Vanilla Ice Cream Roulade

Lemon Meringue Ice Cream Pie

Dark Chocolate and Fresh Mint Baked Alaska

Giant Soft Frying Pan Cookie

Cinnamon Pavlova with Winter Fruit

Sticky Toffee Pudding
Where to begin? Well, this weekend Suzi and I are making that Summer Peach Sorbet. For two reasons: the sorbet all by itself and a cocktail, a Gin, Peach Sorbet and Lime Cocktail. Is doubling down this way a "green" energy saving idea? I don't care. I just want my peaches!
It's always lovely to experiment with lovely and surely different ideas. There is life beyond simple vanilla and chocolate. Jude's is proof positive of why summer is the peak ice cream season and why we can enjoy it with dramatic diversity.
And after summer? No worry. There is that Sticky Toffee Pudding and the Cinnamon Pavlova.