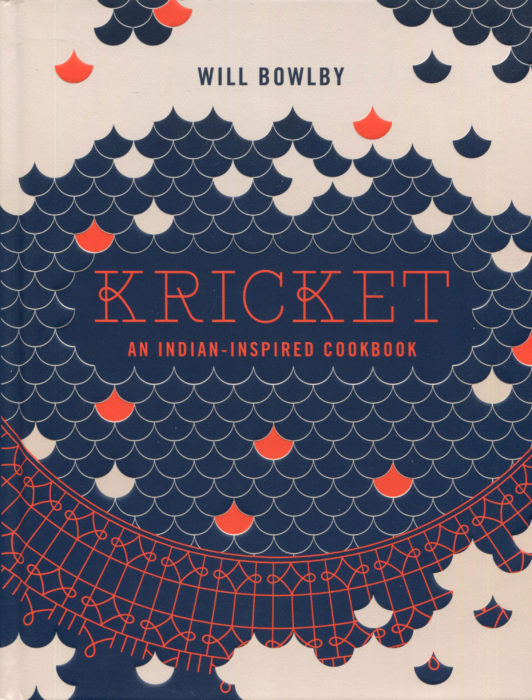 Sometimes the path to someone writing a cookbook or opening a restaurant has a few twists. They start out as law students or they are in a mathematics Ph.D. program or …
You've seen stories of all kinds here on this blog before. Charming and interesting stories. But, for Kricket, the story is very twisty. Will Bowlby is British and talented. Right out of university — actually before completing university — he went to work in a fine London restaurant. Then he was recruited in 2012, by the owners of Khyber to move to Mumbai in India to oversee a staff of 20, most of whom did not speak Will did just that, the restaurant immediately won awards and after two years, Will stopped, paused and toured India for a bit. Then he returned to London to open, what else, an Indian restaurant in a cargo container. That big metal box was an immediate success and Will has now progressed to a real, brick-and-mortar establishmen,t Kricket. An award-winning 70-seat success.
And now this book, Kricket.
The food is Indian inspired but with a tapas concept of small dishes and a desire to use British ingredients. Fresh, local, season British ingredients. That leads to recipes like his Torched Mackerel with Gooseberry Chutney [yes, you need a blow torch]: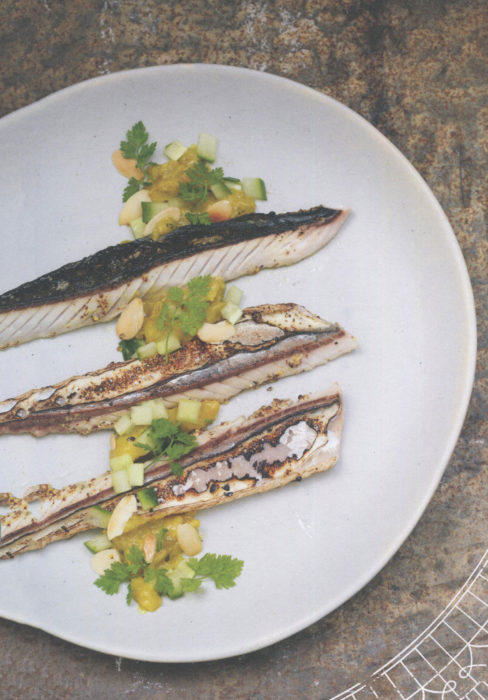 You probably aren't going to ever cook goat but you can substitute lamb in his Kid Goat Raan: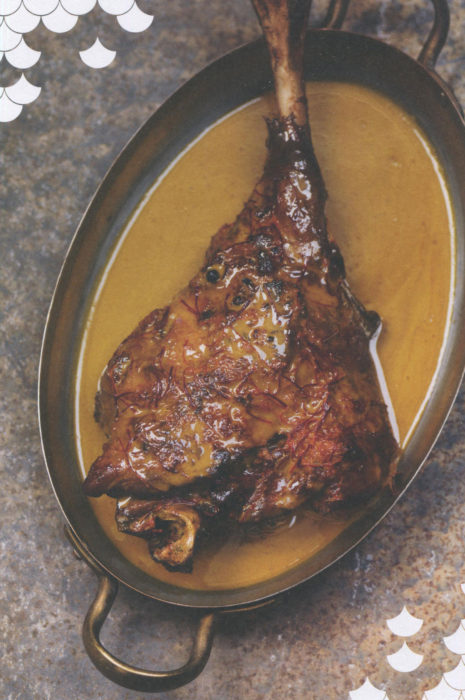 You know the British are crazy for peas so here is Chanterelles in Malai Sauce with Fresh Peas and Pea Shoots: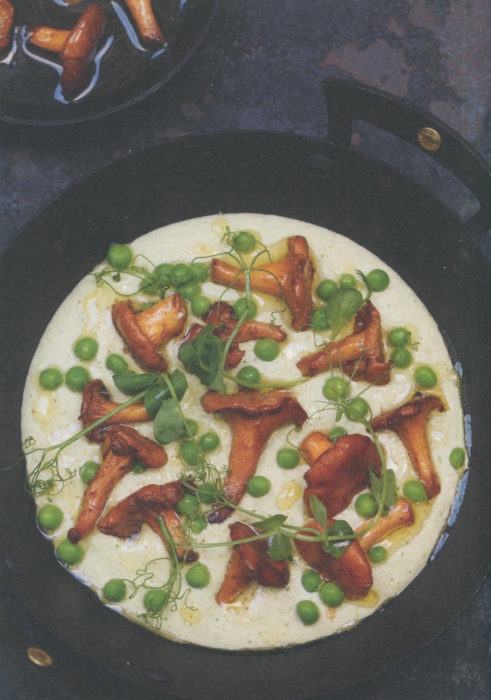 There are side dishes and chutneys galore here. And great ideas for those chutneys. Ever had peanut chutney? Well consider Duck Leg Kathi Roll with Peanut Chutney and Pickled Cucumber.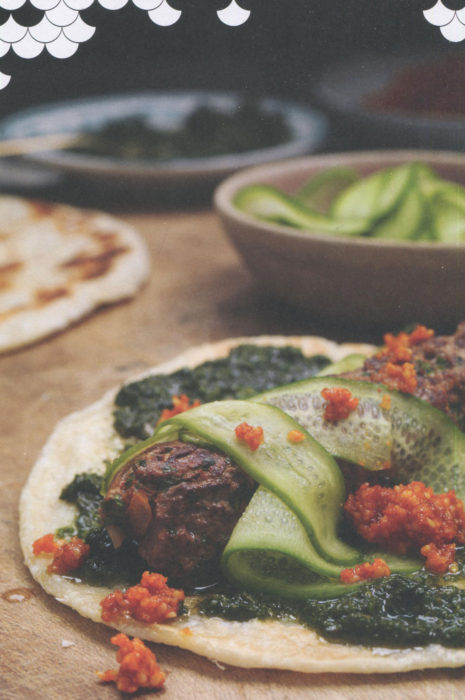 Will traveled throughout India and he's found these most interesting dishes that you just won't find here in America in your neighborhood Indian restaurant. These are very special recipes, chosen to be exceptional and presented in this book in exceptional fashion.
There are breads, of course, and those chutneys. The vegetables are enchanting, though you won't recognize the dishes by name. It's very Indian, very different. The final chapter, Drinks, will impress you for page after page. Take his Smoked Tarbooz, a play on words I think. It is cinnamon syrup, vodka, watermelon juice, and lime. I can't wait for summer watermelons to appear because this is the first drink in Kricket that I am making. It won't be the last.
Oh that Malai Sauce for the mushrooms? Don't worry. It's lovely: ginger, garlic, green chilies, cashew nut paste, garam masala, mango, and fenugreek leaves. Yes, this is very much an Indian cookbook but isn't it time you went on an Indian adventure?