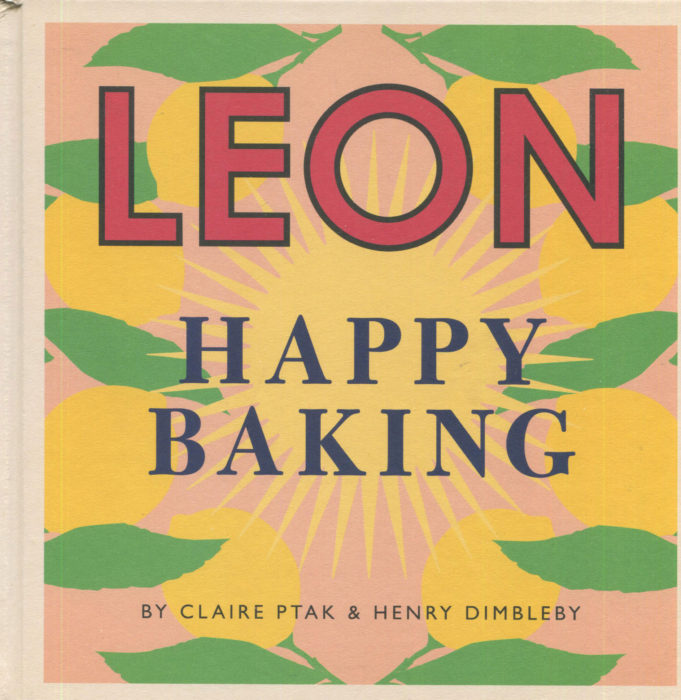 Leon is an empire. A British empire. The Leon fast food chain was started in 2004 and in just six months was named the best new restaurant in Great Britain. Leon has a bold philosophy: food should be good to eat and good for you. Their success and growth is most impressive.
And, beyond the physical restaurants, Leon has become a publishing empire, too. There is are over a dozen Leon cookbooks and this latest addition is most welcome. Happy Baking is a remake of the earlier Baking & Puddings with luscious new photos and more recipes.
Leon does have a bit of a slant towards vegan and vegetarian foods. Not totally, but there is an appreciation of the healthy features available down those avenues. You'll see some examples in this book, like the gluten-free Good Scones or the Peppermint Cream Cupcakes topped with vegan dairy-free spread.
If you are more conventional in your likes but you want "something different" then Happy Baking is a happy hunting ground. Consider ideas like:
Salmon and Dill Muffins
Clementine Cornmeal Cake
Guinness Malt Cake
Almond, Date and Oat Muffins
Simnel Cake from Petra [dense with raisins, currants, and spices]
And, if you are starting out in your baking life and just want some basic recipes that guarantee your success, then you can try:
Apple Crisp
Pecan Pie
Triple Chocolate Fantasy Cake
Cranberry Oat Bars
Whatever style of baking tugs at your heart, there are recipes here to satisfy your cravings. If you do desire a surprise along the way, then you'll easily discover them here. Take that Apple Crisp. No flour. No oats. Torn pieces of crusty bread, plus melted butter and cinnamon. How can you read such a recipe and not be intrigued enough to start ripping up a loaf and peeling some apples.
Happy Baking will give you happy times and delicious bites. For sure.