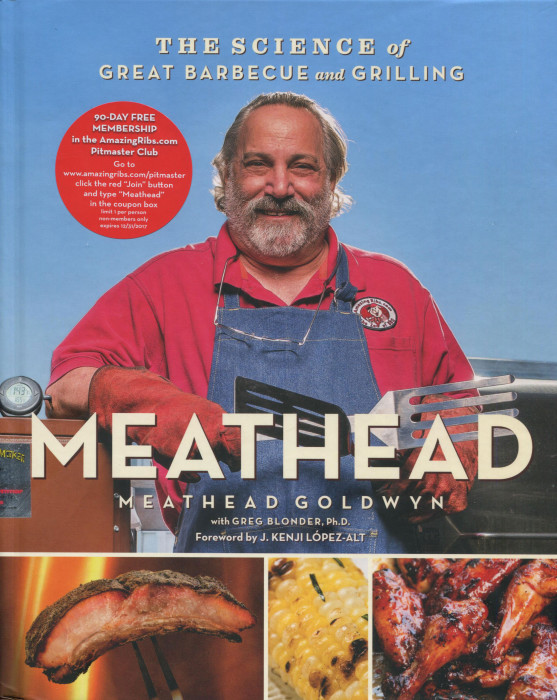 It was in the high 70's around here today and even 80 popped up here and there.
If you put your grill away for the winter — I did not and with little snow I was making burgers in February — then it is time to get all the gear out. New gas, new charcoal chips, new wood. Maybe those grills could stand a cleaning. I'm not sure what to use. And there are really badly burnt patches from some fish we tried. How do I get that stuff off? How do I keep fish from sticking this year?
If I want to do a lobster on the grill, how? How do I kill it in the first place?
If I soak my brats in beer, how long do I have to do it for? Does time really matter?
I've heard about mop sauces, and I want to one, but what is the difference between Carolina and Texas mops? In more detail, how do the East and West Carolina sauces differ?
Is lump charcoal better than briquets?
Yes, the last bastions of "what-the-heck" cooking have fallen. Science and knowledge have descended — I should say ascended — upon the worlds of grilling, smoking, and barbecue.
The man on the cover is Meathead Goldwyn. It is a nickname given lovingly by his father. And the subtitle of this book tells you everything you are about to learn: The Science of Great Barbecue and Grilling. Meathead founded the website www.amazingribs.com where there are hundreds and hundreds of pages contributed by many experts. The team there tests out not just recipes but gear of all sorts and techniques.
Ah, technique. Greatness here does come from much more than just lighting a fire, getting something hot, and plopping stuff on the grill. There is consideration about the style of meal, the cut of meat or choice of fish, how to control the heat, and, of course, how to tell when you are done. You want the food to be done, but you don't want overdone and dry and tasteless except for the black carbon coating you have irrevocably created.
So, in this new cookbook, Meathead Goldwyn covers literally everything you might want to know — and actually should know — about that science of grilling and barbecue. It is science and he invokes the skills of Ph.D.s to unravel mysteries. Like, no, after about 15 minutes your brats will have absorbed all the beer they are going to.
Yes, there is a way to humanely dispatch the lobster with as little guilt as possible. And then to cook it to lobster perfection. I know: one minute you are a killer and then the next you are sucking that sweet meat out. It's the chain of life, folks, and since life goes on, you might as well make it goes as flawlessly as possible.
This book is part science, like the best way to clean your grill and why to use mayonnaise next time to avoid fish sticking. It's part engineering: how to trouble shoot when the gas won't light. And, of course, it is part recipes: Alabama White Sauce for poultry made from mayo, apple cider vinegar, lemon and apple juices, garlic powder, horseradish, and mustard. You make this sauce which is heavily mayo, you cut the chicken in pieces, and you literally slather the chicken in a thick white sauce. Then you grill. There are pictures in the book.
Every page here resonates with ideas to guide to great food results. Interesting in making a rub? Meathead has his 3 S's for rubs: sugar, savory, and spicy. But there is no 4th S, no salt. Why? Meathead explains that for many reasons, you don't need salt or it is wiser to leave it out and let individuals address their salt preferences on their own plates.
Meathead has almost 380 pages of information, ideas, explanations and recipes. There isn't a page here you don't want to understand. You are going to cook a whole pig this summer for a fest? There is a table you need. If your dressed pig is a mere 40 pounds, you'll be done cooking in 3.5 hours. You are going to buy a 200 pound monster? Then prepare for team cooking 'cause you need 24 hours.
Ah, the weather report for this coming weekend is in. Only in the 50's and rainy. Not quite my weekend to cook outdoors. But this is the weekend I can sit on the sofa, beer in one hand, sticky notes in the other, and work my way through this encyclopedia that I'm destined to use every time I seek out my grill.
This is a book to buy now, read, get ready, and use forever.