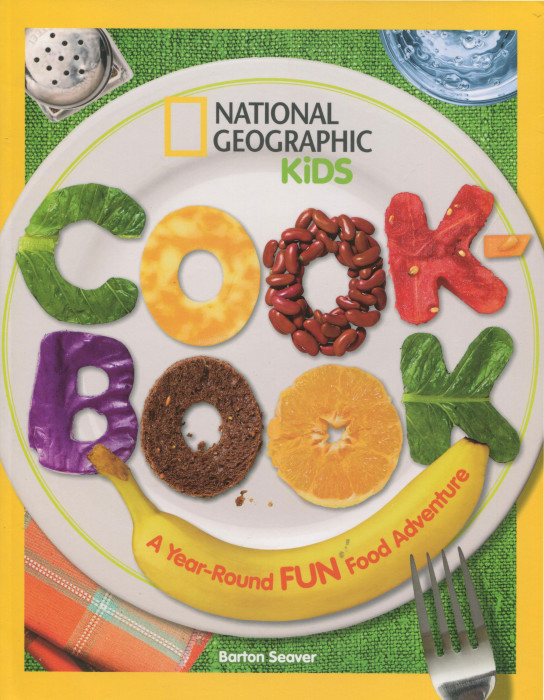 It is now summer and if you have kids, they are home at last. A leisurely two or three months off from school is, of course, a thing of the past. You may be busier than ever with increased sports events and dance lessons and even summer music lessons. Summer for parents often means, "Where are the car keys?"
Summer is surely the perfect time for culinary activities with your kids. They don't have homework to take up their late afternoon. And you don't want them just vegetating on their computers. Their appetites will soar with all their outside activities. So why not bundle in some fun learning activities during the summer. Right there in the most social space in their lives: the kitchen.
Cook with your kids. Take them to the supermarket and show them how to select produce. Stroll with them at a farmers market to wonder at the freshness in the air and to gain that sense of civilization that comes when people mingle and bump their shopping baskets together. Too often we just feed our kids. That's just the end game of the whole gestalt of buying ingredients — ideally fresh and local — and then preparing the meal. So, if you are preparing meals, include the kids and prepare them for life, too. Someday, sooner than anyone can imagine, they are going to have to cook for themselves. Or making valiant attempts.
This colorful and fact-filled book, National Geographic Kids Cookbook, is an ideal way to work with kids in, I suspect, the 8-14 age range. Old enough to read, old enough to hold a knife, and definitely old enough to enjoy a kitchen experience.
This book is written with a year round theme: there are chapters for each month of the year offering not just recipes but also positive guidelines for how to work in the kitchen.
For the month of July, Kids Cookbook includes:
How to plan a picnic, a fun guide on what to do and how to do for an outdoor feast
Recipes for Zesty Coleslaw, Pasty Salad, Chicken Salad — treats for that picnic table
Suggestions for "cleaning as you go in the kitchen" so kids can leave the kitchen in good shape and not in a mess for Mom and Dad to deal with
How to have a Family Chef Competition that lets kids and parents have a playful time in the kitchen and learn the power of inspiration
Kids Cookbook has recipes that are kids' favorites, like Sloppy Joes, and some foods they may not have yet begun to enjoy in their life, like Hummus. Do you even remember how old you were before you, the parent, had your first hummus? Nowadays, the number of foods and recipes available to us is astonishing. We don't always take advantage of that bounty or introduce our kids to that variety.
Kids will always benefit from a Culinary Head Start Program. Their lives and their future abilities are oh so malleable now. Kids Cookbook lets you be proactive with your kids and have fun. And have great food, too. Some hummus with bread, those sloppy joes, and a raspberry yogurt parfait will make everybody happy, kids and parents.