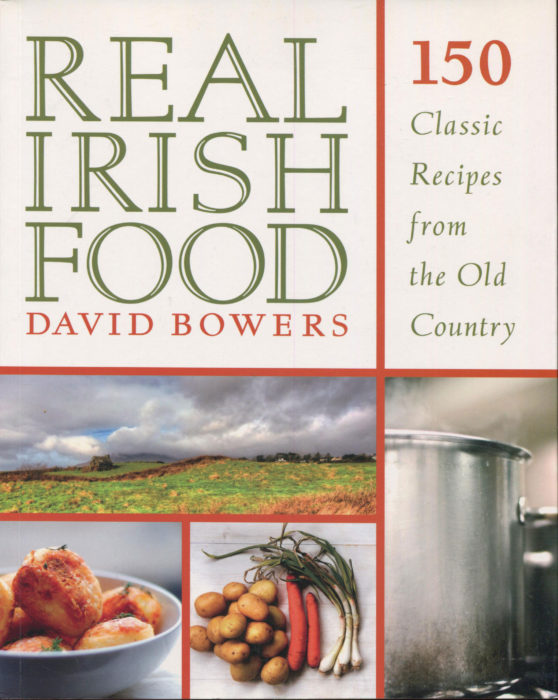 With St Patrick's Day upon us this Sunday, I went in search of Irish cookbooks. This book, Real Irish Food by David Bowers, is a little gem that I have not written about before
There are 150 recipes here that span the full array of Irish food. You'll find sausage, scones and salmon. There are classics here, like this Beef and Guinness Stew: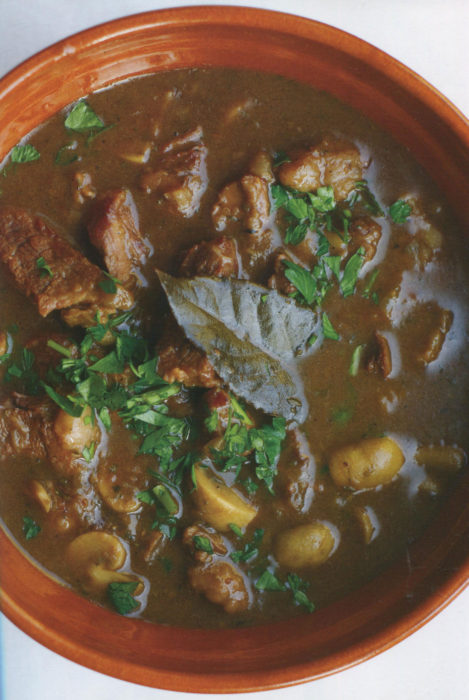 Or this Leek and Cheese Pie: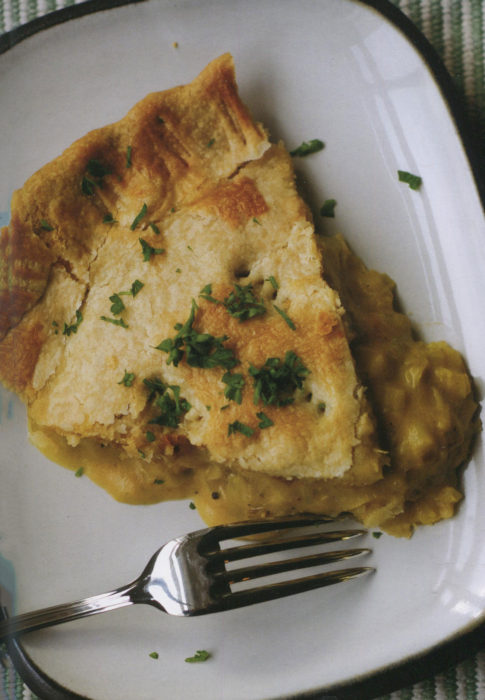 But beyond the "known" classics on the pages of this book you'll find ideas that give you pause, pleasant pause:
Mushrooms and Kidneys [Breakfast]

Cream of Nettle Soup

Irish Stew with Dumplings [Lamb chops, not chicken!]

Cheesy Baked Fish [A layer of fish, a layer of cheese, a layer of bread crumbs]

Chicken and Ham Pie [Crust, chicken chunks, ham chunks, peas, chicken stock, heavy cream]

Whiskey Chicken [Roasted whole chicken, a gravy of whiskey and heavy cream]

Old-Fashioned Spicy Gingerbread [Ginger, cinnamon, cloves, cardamom, molasses]

Chocolate Guinness Cake

Rhubarb Crumble

Rhubarb and Ginger Jam
There are, to be sure, a lot of potato recipes here, too. I can recommend them all.  It's almost 200 years since the great potato famine. Ireland has progressed in so many ways. It is now a bright culinary star and you will find a full constellation in Real Irish Food.