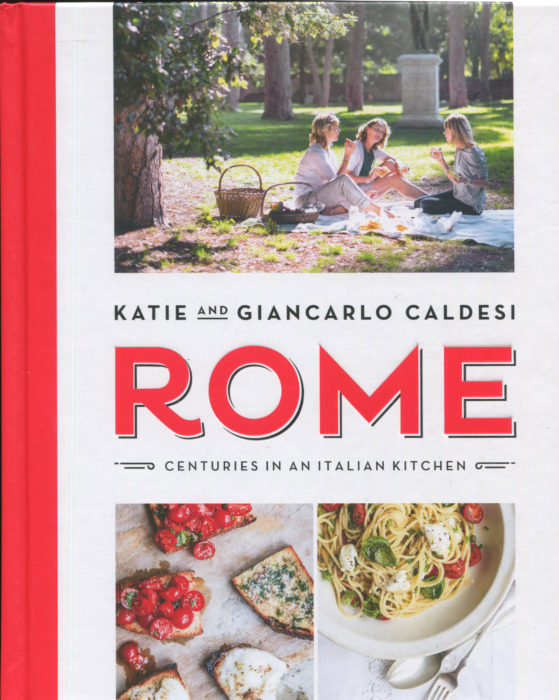 As you know, Suzi and I are devoted fans of Katie and Giancarlo Caldesi. They have ten cookbooks plus two London-based restaurants and a cooking school. They are busy people with a passion for quality and authenticity.
This book, from four years ago, is devoted to Rome, the real Rome of today. Although, there's an introductory history section that you do want to read. Two thousand years ago, Rome was a city of a million people with many quite rich citizens devoted to food. The "dinner party" began in Rome where excellence was achieved through ingredients, like peacock tongues, plus spices and the most important ingredient: time.
When Rome fell to the barbarians, there was a thousand year period of darkness. The population dropped to maybe 50,000. Beginning with the Renaissance, Rome was rediscovered. And a new cuisine evolved.
For this book, the Caldesis interviewed Roman chefs and food experts. They asked what made Roman food Roman and got a consistent answer: "E vero." Or, "It's true." True here means simple, direct, and most clever. The food of Rome is not the food of Paris. No heavy layering, no swimming in sauces.
In Rome, just a few ingredients are used, but in careful proportion with consideration for the enticing match of flavors.
Let's look at the chapters and some representative recipes.
In Antipasti and Vegetables you are offered Chicory with Anchovy Dressing, surely a pairing of intensities. Artichokes are a Roman favorite, like in Roman Artichokes in Mint. You'll find Salt-Baked Onions, with the center scooped out, mixed with cheese, blended and then pour back in for a hot gooey experience.
Like all cities, Rome has Street Food. Here you can find the classic Jewish-Style Deep-Fried Artichokes or the Beef Patties [tough cuts of meat cooked in veggie broth, then deep fried in parmesan and crumbs]
Soups are awesome, like this Broad Bean, Artichoke and Pea Stew: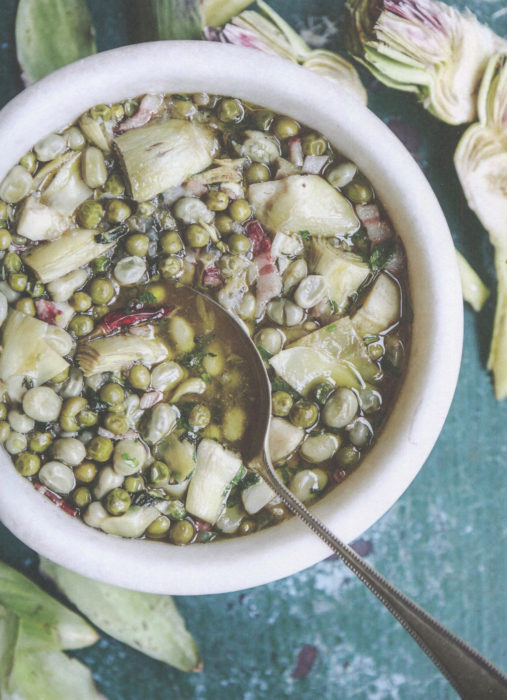 You find Roman Minestrone and Chickpea, too, recipes that are centuries old and balanced for flavor and texture.
The Pasta and Gnocchi chapter presents classic delights, like Spaghetti with Garlic, Parsley and Chili or Spaghetti with Garlic, Oil, Prawns, Lemon and Mint. There's even Roman Tomato Sauce, simple and memorable. It's just the right amounts of garlic, basil, parsley, plum tomatoes, and stock.
Fish and Seafood has some of the most elegant recipes, like Sea Bass with Parma Ham and Sage Leaves: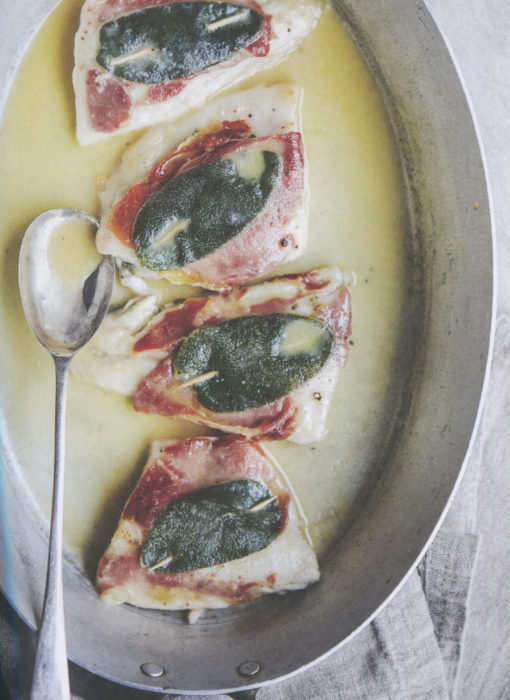 Or, this Fish and Bronze Fennel in a Parcel: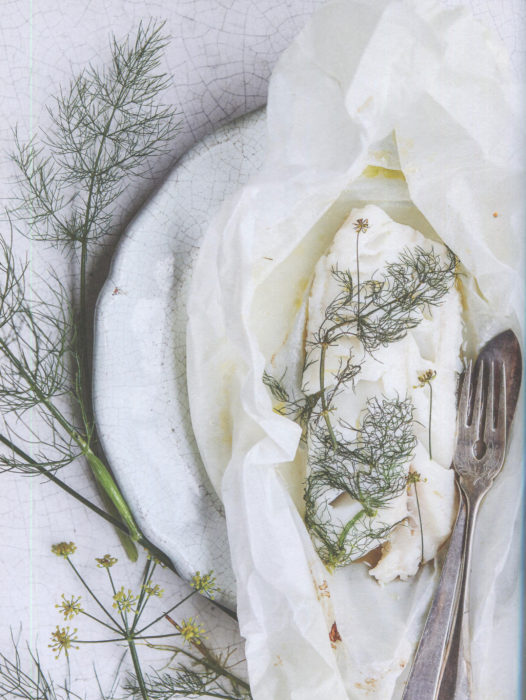 The chapter Poultry, Meat and the Fifth Quarter is protein-happy. Here's a recipe for Easter you just cannot deny, Slow Cooked Lamb with Garlic, Anchovies and Rosemary. You'll see again that use of anchovies to generate flavor intensity: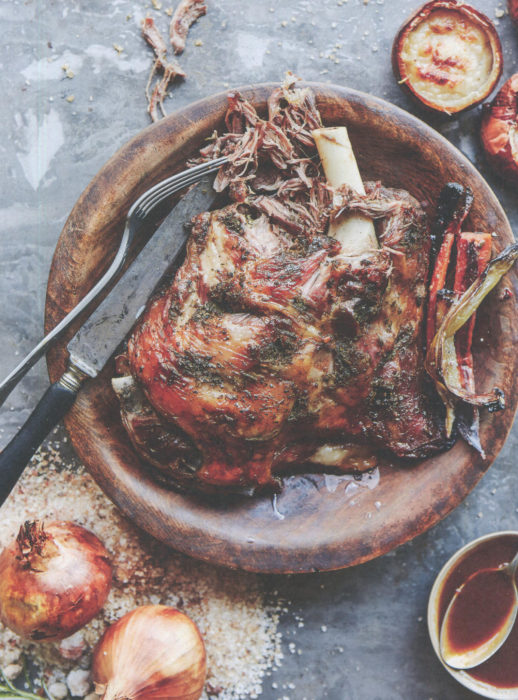 The Dolci ideas are quite Italian. No brownies here but there is Whipped Ricotta with Rum and Fresh Berry Compote, or the Fried Ravioli Filled with Walnuts and Dates.
No Italian cookbook is complete without Ice Creams and Sorbets. The Italian recipes tend to be quite simple but often feature complex flavor matches: Whole Peach Sorbet, or Chocolate and Grand Marnier Ice Cream.
Rome is a grand tour of a grand city, a tour to be tasted over and over.