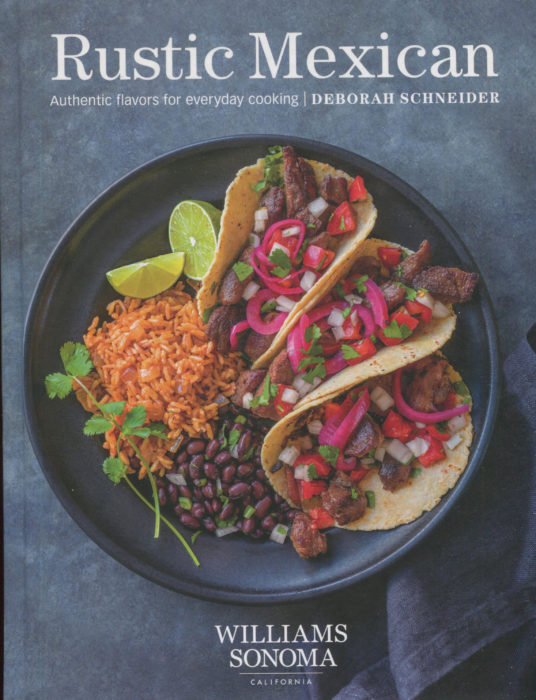 The collaboration between cooking store Williams Sonoma and publisher Weldon Owen is bountiful. There is a constant stream of cookbooks devoted to all types of topics: cooking techniques [like Sous Vide] and regional specialties [like Rustic Mexican].
This book, published late in 2017, has kept Suzen and me smiling and often sweating just a tad. One of the "new" generation of Mexican cookbooks, this book goes far beyond mere jalapeno. You will be headed to the store to find guajillo, ancho, habanero, pasilla, and other chiles. The pop up on almost every page — NOT the desserts, fear not.
As you might expect, the book's chapters follow a familiar path:
Small Plates
Soups, Rice and Pasta
Main Dishes
Beans, Sides and Salads
Salsas and Condiments
Sweets
On a first pass through the book, I tagged 20 recipes I wanted to try. Here are four of them with matching pictures to make my selections obvious:
Chilaquiles with Poached Eggs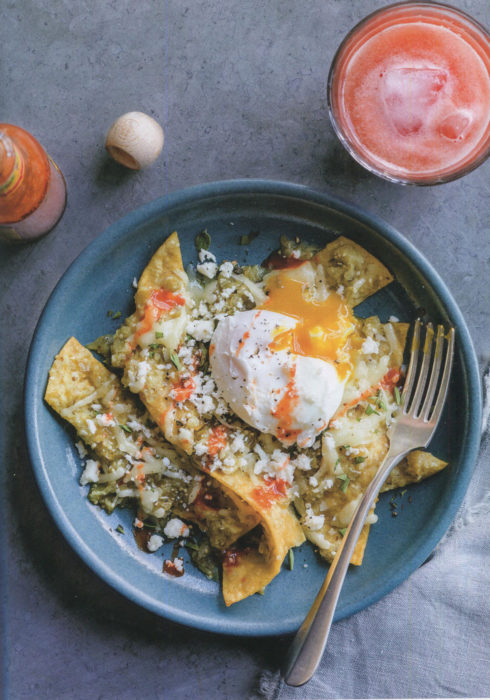 Chocolate Coconut Torta with Nata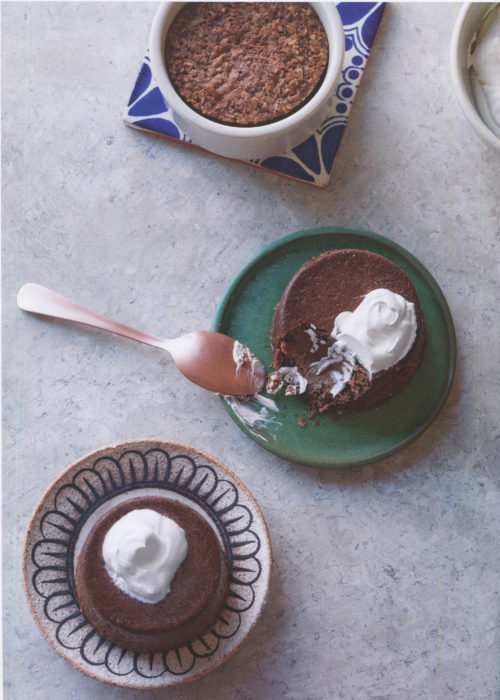 Creamy Poblano Chiles Soup with Corn and Mushrooms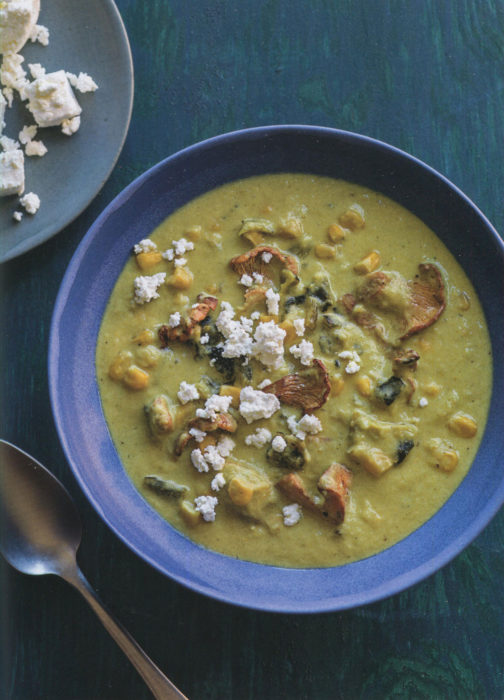 Mixed Greens with Hearts of Palm, Red Onion and Avocado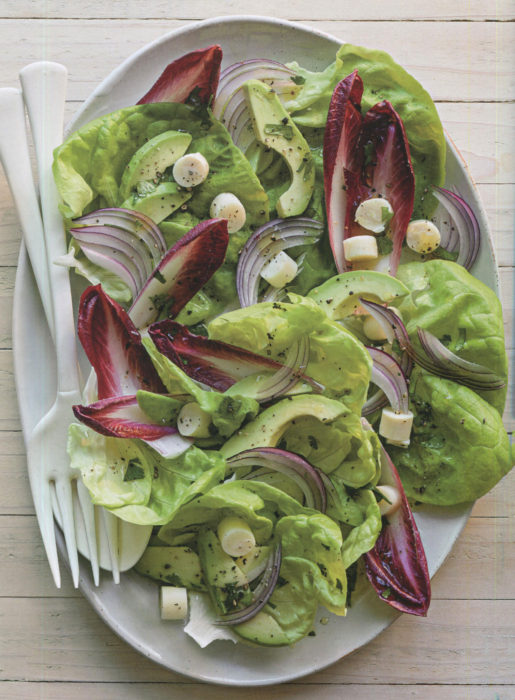 That last photo is glorious. And it shows that "rustic" food can be as artistic as the spread in four-star Paris restaurant. The recipes here resonate with high-intensity flavor. Chiles, of course, are present. Sometimes with blazing heat. Sometimes providing just back warmth, like that Creamy Poblano Soup.
Preparation of most of these recipes takes just a few short paragraphs. Often the ingredient list is longer than those paragraphs. Yes, you'll be stocking up your pantry. If you have Rustic Mexican in your kitchen, you'll find yourself turning to it every week. Sometimes to experiment with the new, sometimes to relish a recent discovery.
Suzi and I actually are using the book each week. We'll show you some of our recent successes in the coming weeks. Success is something Rustic Mexican promises and delivers.