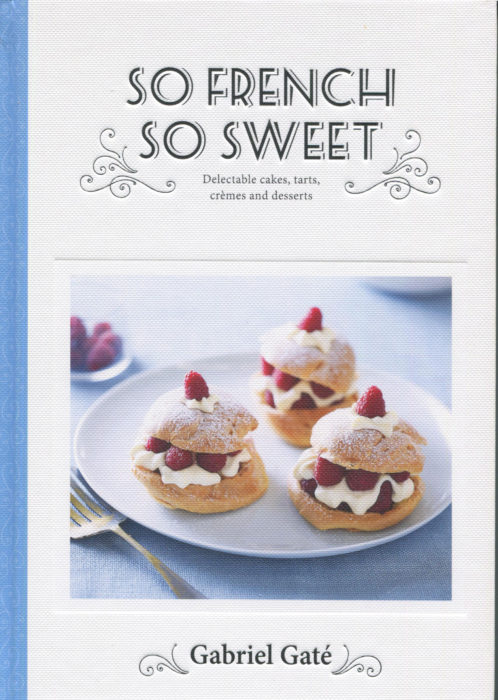 Gabriel Gaté is one of those people you wish you had known about for decades. Born in the Loire Valley, he has lived in Australia since 1977, appearing on television and writing cookbooks. Lots of cookbooks. Twenty-four of them with over a million copies sold. This newest book, So French So Sweet, is one you'll want to add to your library.
When you think of French food, you often have images of over-the-top dishes: incredible sauces and extravagant desserts. This book is not that food. This is French home, personal food, the food of the French and not the tourists. At age 64, Gabriel has just the experience needed for this book. Boyhood memories of the Loire. Decades in restaurants including Michelin-starred ones in his native France. In this book he presents recipes that have been honed to meet his superior tastes. And, for the benefit of us all, he presents these recipes in strikingly easy fashion. A few ingredients, a little preparation, and voila!
The book has six primary chapters, plus one on basics. Let's take a tour of the chapters seeing some key recipes and the French approach to sweetness.
Cakes is filled with "simple" ideas like Orange and Almond Cake, Butter Cake [what we call pound cake], and a Molten Chocolate. But there are some advanced ideas that you will gravitate to. The Lemon and Berry Pavlova Rollover is made with "lemon butter" [what we call sabayon]. You make a meringue pavlova, a very soft one, roll it up, let it cool, unroll, fill with berries embraced in the sabayon, roll back up, slice, and enjoy. Or there is this Strawberry Sponge with that powerful strawberry glaze.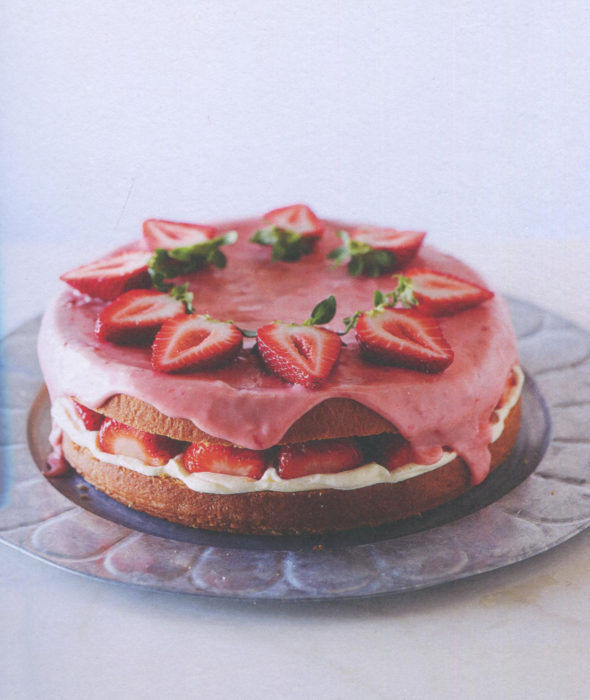 In Pies and Tarts you see the French influence of either making things a little complex or strikingly simple. There is an Apple and Calvados Tart where apples amplified. It's not apple pie. And then there is this Apricot Tart made with "just" six ingredients.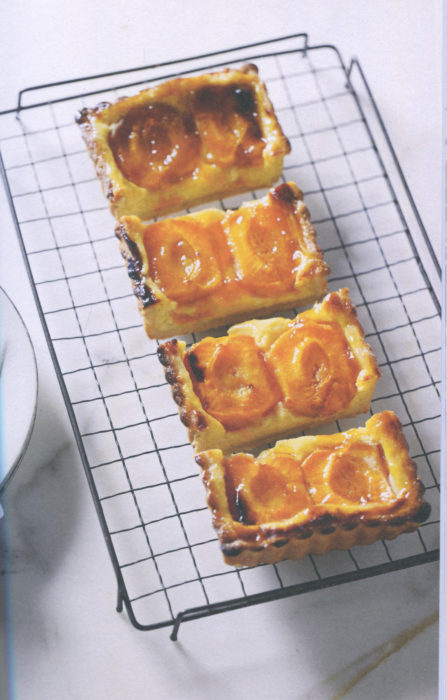 Ah those six ingredients include a sweet pastry base and Crème Pâtissière. As in many French pastry books, sometimes the recipe is more a construction project, one that assumes your refrigerator is stocked with some advanced elements. Hey, how bad an idea is it to always have on hand some dough or pastry cream?
In Cremes and Mousses you see the magic of combing a few things into something quite sophisticated, like Persimmon and Raspberry Mousse or Mandarin Panna Cotta. Or, you might go all in for these Floating Islands: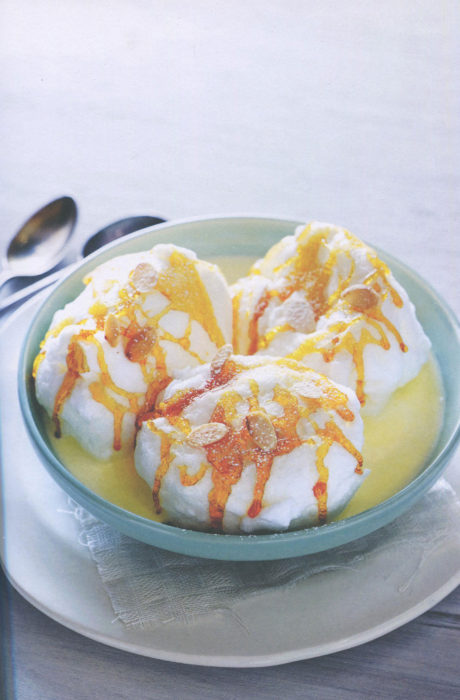 I've had this dessert in Paris and always associated it with something that I could never do at home. How could I possibly …? Now I know. I can. And you can to. It's actually quite easy but blazingly brilliant on the table.
In America, if you serve fruit for dessert, people feel cheated. In France and much of the rest of the world, they would feel rewarded. The Fruit chapter has this lovely Cherry and Mango Fruit Salad.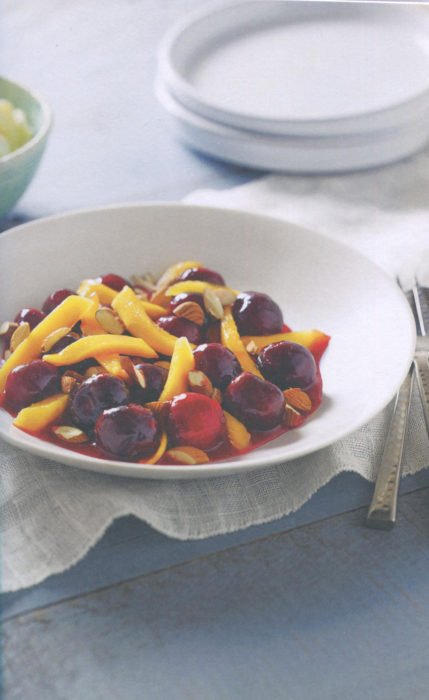 Or you be a little more adventuresome, apply some heat and enjoy Caramelized Red Plums with Berries or Pineapple and Raspberries with Crème Fraîche Chantilly.
The chapter on Sorbets and Ice Creams with show you that there are rather elegant options to Ben and Jerry, like this Coffee and Grand Marnier Parfait with Walnuts.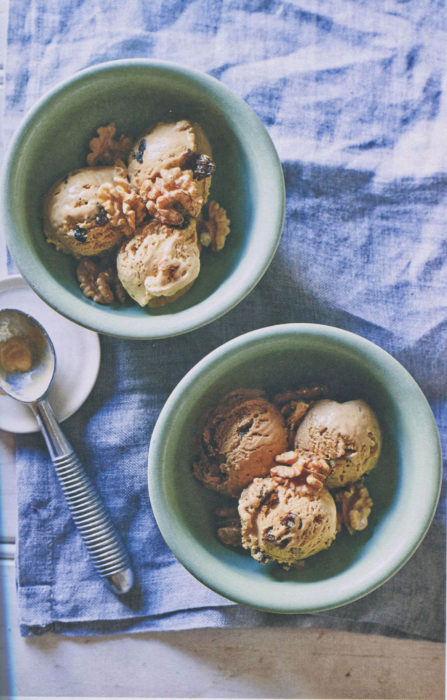 You can make a most delicious and advanced dessert in the Frozen Apricot Souffle with Hazelnut Praline or something delightfully simple like Strawberry Sorbet with Vanilla.
Raising the temperature, the Hot Desserts chapter offers you Kiwi, Banana and Strawberry Gratin or Flamed Bananas with Rum. Yes, that is Bananas Foster by another name and just as intensely satisfying.
So French So Sweet is so good, so perfectly presented that you'll want to make these dishes from front cover to back. It's an exercise in dessert perfection that you will relish. Down that last dollop of pastry cream.