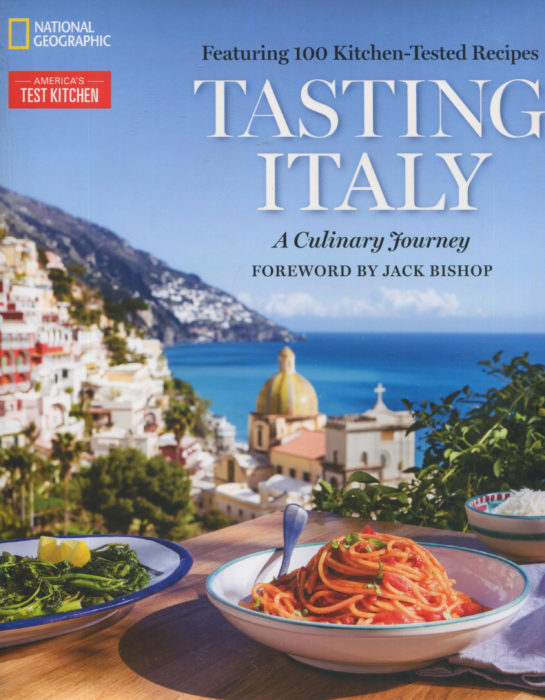 If you see the branding "National Geographic" what charges into your mind? Photos, graphics, adventure and, of course, unsurpassed quality.
If you see "America's Test Kitchen" you expect wonderful recipes that have been tested and perfected.
If you see "Italy" then food and architecture and art leap into your mind.
Image all three of those themes coming together in one immense volume. That what Tasting Italy: A Culinary Journey is all about. An awesome collaboration of National Geographic and America's Test Kitchen, this is a breakthrough book. It is a culinary journey across Italy with marvelous food on every step of your path.
Italy is the 10th largest country in Europe, about the size of Arizona. Just as the US is divided into states, Italy is divided into 20 administrative regions. That division stems from history and geography. The geography of Italy is perhaps more complex than any nation in Europe. The culinary diversity is unsurpassed. And even today, someone from the far north and someone from the deep south just might have difficulty in understanding their quite separate Italian dialects.
Tasting Italy lets you understand this complexity of the country and the cuisine. Far more than a cookbook — with 100 regionally exact recipes — this is a guidebook to the nation. History, culture and the culinary environments are described in excellent sidebars and, of course, wonderful pictures.
You'll find descriptions of the local food festivals, and the ingredients most characteristic of each region. The recipes are interspersed with stories of cheese, wine, citrus, seafood, bean, and pastas of every geometry.
In a great sense, Italian cuisine is all about combinations. Say, meat and pasta like in this Chitarra Pasta with Rich Lamb Ragu from Abruzzo.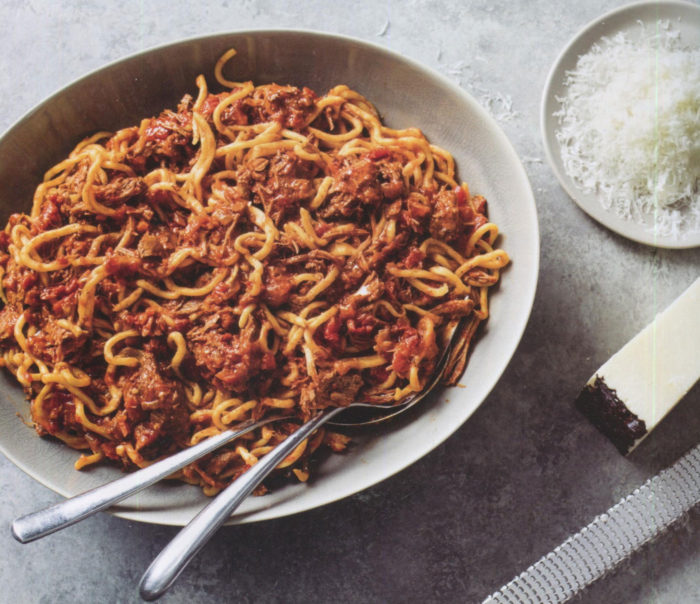 And there's always the abundance of seafood, like the Seafood Risotto from the Veneto.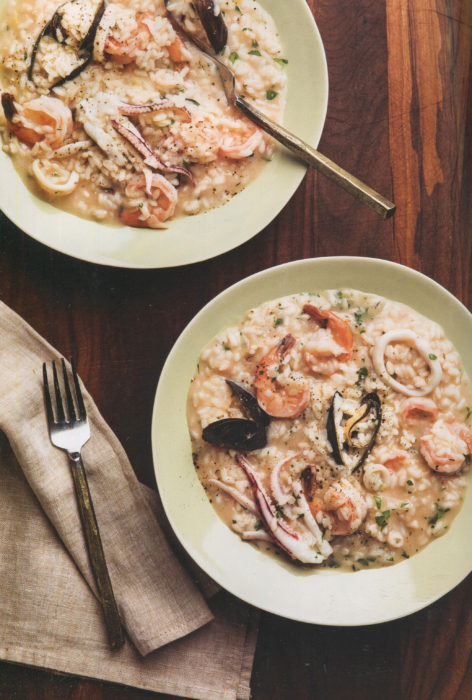 Sometimes the richness comes from vegetables alone, like this Tuscan White Bean Stew.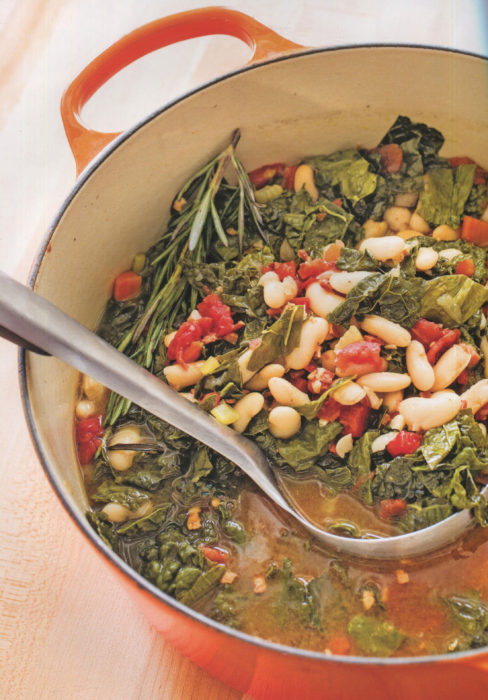 Yes, that is a stew, not a soup. One taste of its richness and you won't miss any trace of beef or chicken or pork or lamb. The Italians mastered making vegetarian dishes centuries ago. This stew is a perfect example: substance and satisfaction.
The 20 regions are divided into three book sections: Northern, Central, and Southern Italy [and the Islands]. Each region is highlighted with three or more recipes. Some you know but then there are surprises like:
 Fava Bean Puree with Sauteed Escarole

Tuscan Tomato and Bread Soup

Fennel, Orange and Olive Salad

Tuna with Sweet and Sour Onions

Pistachio Gelato

Swiss Chard Pie

Stuffed Veal Cutlets with Prosciutto and Fontina

Half-Moon Stuffed Pasta with Spinach and Ricotta
Whatever your passion — cheese, pasta, protein, fish, wine, fruit, vegetables — there are dramatically stunning pictures and recipes here for you to try and surely to fall in love with. There is no cuisine better than Italian and no book better than Tasting Italy to explain it to you with such charm.