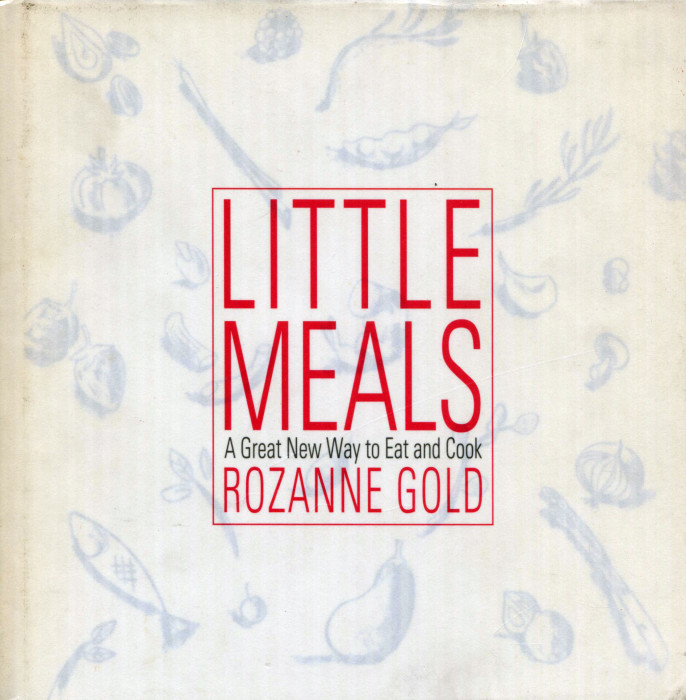 "Did you buy Drambuie?" Suzen asked me. She sounded puzzled.
"Yeah, when I made the tequila run for you," I admitted.
Sometimes an event at Cooking by the Book involves last minute shopping and, when I hit the liquor store, I have been known to buy an occasional "extra" item. I hadn't had Drambuie in years. I actually forgot that I had bought the bottle, so last night I took a few sips and once again fell in love with the smoky and yet very sweet flavor. It's unique.
And in a small world, the very next day I find myself looking at a recipe for Crab Louis Drambuie, drawing on the special liquor flavor from the to accelerate the delight of the classic crab dish.
The recipe is from Little Meals by Rozanne Gold. Rozanne has been a prolific author, among other culinary feats, and is most famous perhaps for her Recipes 1-2-3 Menu Cookbook where she established the concept of a good meal with a seeming paucity of ingredients. But, even before 1-2-3 there was Little Meals published in 1993. Little Meals documents the ideas Rozanne had behind her then new menu for the Promenade Bar in the then refurbished Rainbow Room.
The idea here was a bit beyond tapas. These recipes are not dinner, satiating you to completion. These recipes are supper, gracefully satisfying you without the guilt of too much richness or extravagance. So, the recipes here do have short ingredient lists, the preparation is generally swift, but the satisfaction is enormous.
Besides the Crab Louis Drambuie with its extra kick, here's a sampling of other ideas in Little Meals:
Cashew Chicken & Broccoli with Sesame Dressing

Baked Goat Cheese with Lima Bean & Bacon

Crab Dewey served on buttermilk biscuits instead of toast points

Napoleon of Gorgonzola, Pears and Walnuts

Smoked Salmon & Cucumber Linguine

Shrimp, Mango & Hearts of Palm

Chardonnay Chicken & Grapes on Minted Rice

Grilled Chorizos on Jicama-Orange Salad

Basil Shrimp Cakes

Triple Decker BLT Quesadilla

Lobster & Banana Calypso, a salad with rum-soaked dried cranberries
The ideas here were strikingly new when Rozanne applied her talents and imagination to forge that new bar menu. Twenty-three years later, a BLT quesadilla may not be brand, brand new, but it's still delicious. And the Lobster& Banana salad with cranberries is surely an idea you have not explored.
It takes a special talent to employ utter simplicity while producing excellence. That is Rozanne's lasting trademark. The recipes in Little Meals is ample proof. They may be little in size but they are big in boldness and satisfaction.