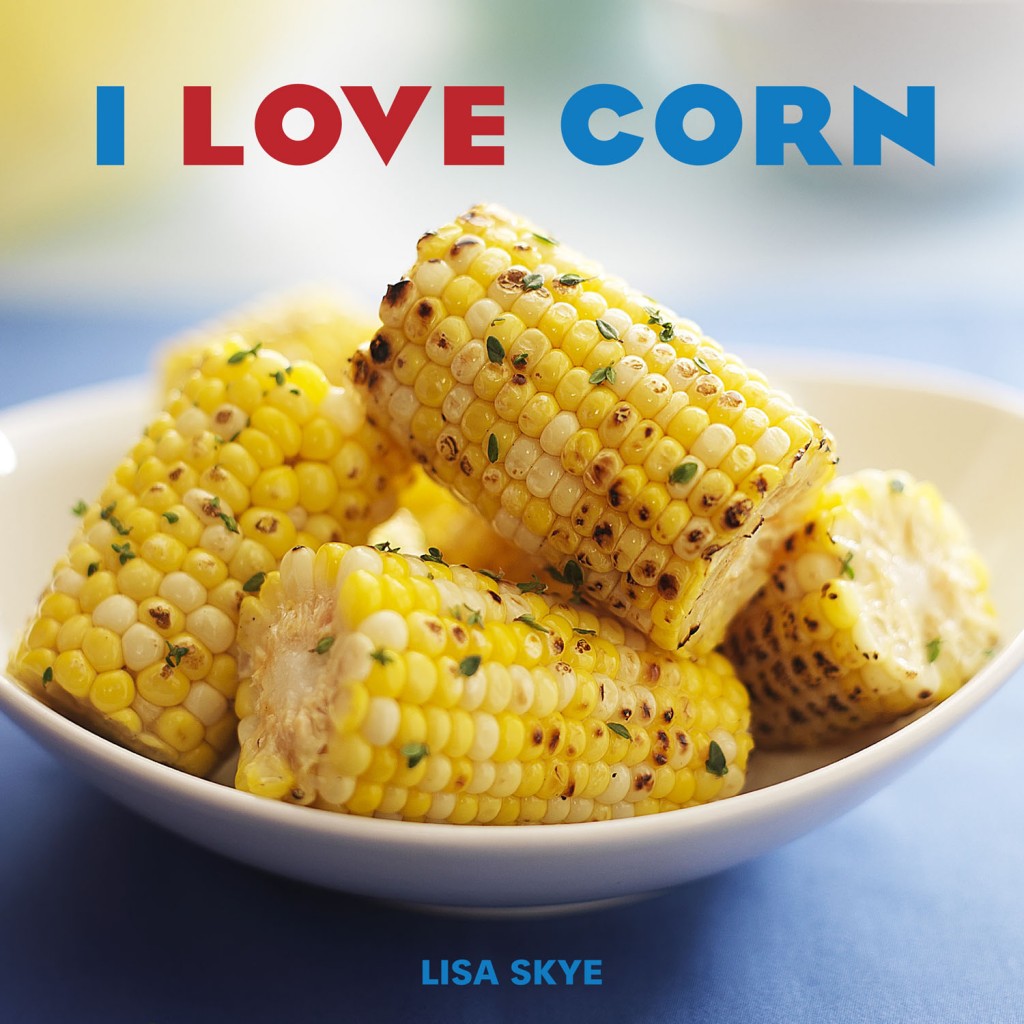 I have blogged a couple of posts here from I Love Corn by Lisa Skye. Today I just want to alert you to the book a little more and give you some idea of the striking recipes it contains.
Corn is something we love but can overlook. It's just there, like water, as a key food but not something we take with seriousness, well, not with enough seriousness. [Oh, you don't think you have corn every day? How about corn syrup? It's inescapably part of the American diet, but it is not prominent.]
I'm guilty of denying corn, too. You grill corn and then serve it with chipotle butter and you think that you have you've "done something" with corn. You have, it's true, but there are far, far more complex things to do with corn.
For example, if you have both corn and some left over rice, you can do a Roasted Corn Goat Cheese Quiche with Brown Rice Crust. No rice? Okay, skip that crust, use a conventional crust but still go for this quiche filled with corn, red peppers, scallions and goat cheese.
Do you want a sensational brunch dish, one that no one will ever forget? The do a Corn and Cherry Tomato Hash with Poached Duck Eggs and Truffle Hollandaise. I would wager that you've never had that combination.
Would you like a new comfort food recipe, one to match that meatloaf you often turn to? Then there's Corn-Poached Halibut with Tomato and Charred Jalapeno Chutney.
For an elevated side dish, you could make a decadently rich Corn Pudding with Bacon and Leeks.
And to complete a corn meal [pun intended], you could make a Blueberry Financier with Corn Bread Streusel and Corn Bread Ice Cream.
Each of these recipes is a culinary journey that will take you far from that simple corn on the cob. So, you have a couple of options. First run out and buy I love Corn by Lisa Skye. Or, and I will keep this promise, you'll see posts with these recipes [or most of them] over the next month.
Actually, you have three options. You buy the book and read the posts here for reports on how our testing of the recipes flows. From our work so far, we love I Love Corn.