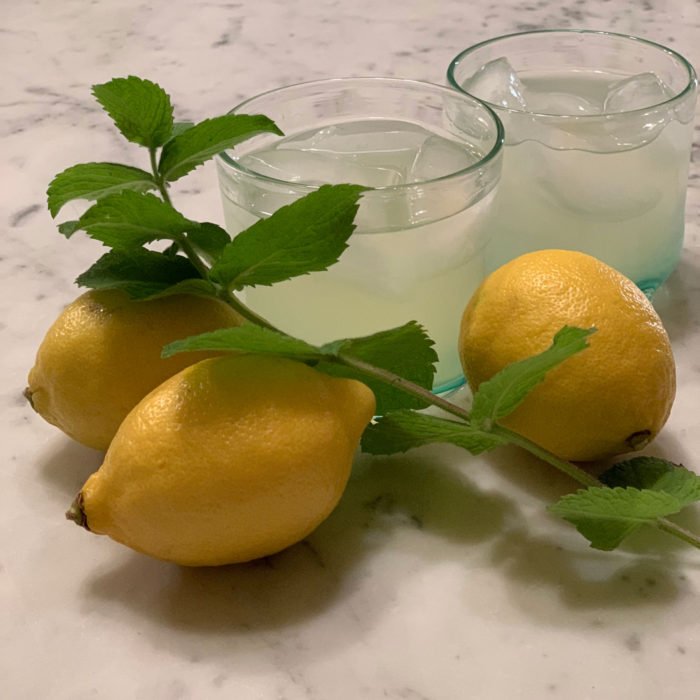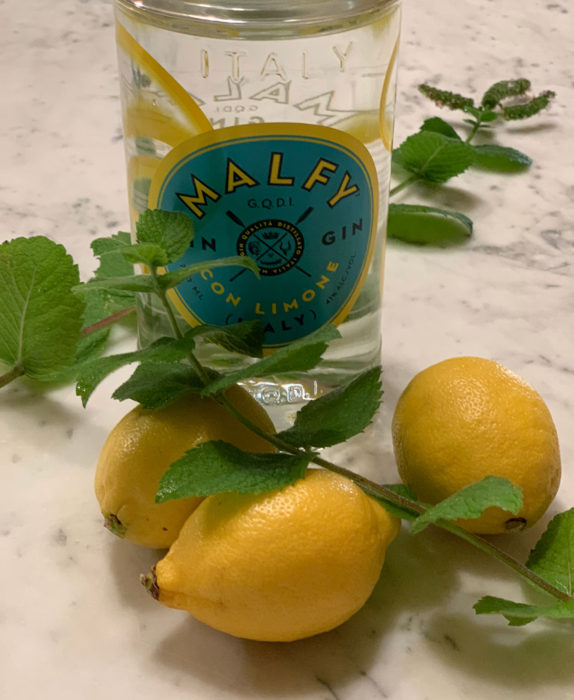 "Would you like more?" I asked my wife.
"Hell, yes," she smiled.
That is an accomplishment. When I met Suzi a mere 34 years ago, she was not an imbiber. Over the years, I've won her over. And this drink won her way, way over.
There are many stories about the origins of the Gimlet. It does appear to have begun as, of all things, a medication. In the 19th century, Britain ruled the seas. Those sailors on long voyages could get scurvy unless they had vitamin C.
The British dose of vitamin C was a sip of lime juice. That's harsh medicine to be sure. So, the navy decided to ease the flavor assault by adding booze. Enlisted me mixed lime juice with rum: the result is the first grog. Officers used gin: the origin of the Gimlet.
Now, storing lime juice for long periods of time can be problematical, so the British government wanted a method for preserving the juice. There were solutions offered based on alcohol. In 1867 a Scottish merchant, Lauchlin Rose, patented a method for preserving lime juice without any alcohol.
The British navy adopted Rose's product. You may have heard about it: Rose's lime juice.
Now, mixologists agree that a "real" and classic Gimlet should be made with Rose's product, not fresh lime juice.
I, of course, can't help tinkering. I prefer lemon juice to lime. I happened to have some wonderful Malfy Con Lemone Gin, a sleekly scented product that lets the lemon flavor be doubled down.
Contemporary Gimlet recipes often call for using some simple syrup, too, as a way to counter the abruptness of the lime juice. Outside my kitchen is a patch of mint and I make mint simple syrup.
So I have fashioned this gem with lemon juice, lemon-flavored gin, and mint-flavored simple syrup.
It's very, very good. Ask my wife.
To make the mint simple syrup, put two cups of water and two cups of sugar in a saucepan. Stir to mix, raise the heat to high, and stir until you reach a boil. Reduce the heat to simmer. Toss in a handful of mint leaves, washed and dried. Simmer for 5 minutes, turn off the heat and let cool to room temperature. Strain and refrigerate.
---
Double Lemon and Mint Gimlet with Malfy Con Limone
Yield: 1 cocktail
Ingredients:
2 ounces Malfy Con Limone Gin
1 ounce freshly squeezed lemon juice
1 ounce mint simple syrup
Preparation:
Add all the ingredients into a cocktail shaker. Add ice, shake until truly cold. Pour into a glass and top with ice.
---
Source: Brian O'Rourke
Photo Information: iPhone XS max, f/2.4, 1/60th second, ISO-200 [top], ISO-250 [bottom]