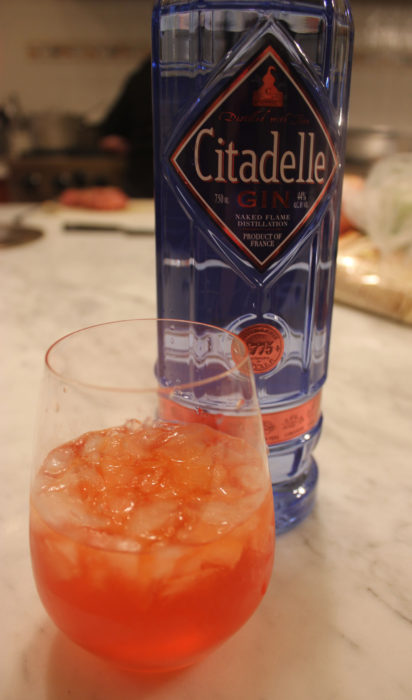 "We need Aperol," I told my wife.
"We should buy a case," she said.
Not an exaggeration by any means, as this beverage demonstrates. I've been experimenting with Aperol in combination with different spirits. Suzi loves her G&T. I'm into the Aperol and, of course, sugar syrup. This merger of favorites truly works. Use a good quality gin, like the Citadelle in the picture. You can vary the proportions here of all the components. Less sugar syrup will have your lips pursing, though.
The Brightness: Aperol and Gin
Yield: 1 cocktail
Ingredients:
2 ounces Aperol
1 ounce gin
1 ounce fresh lemon juice
1 ounce simple syrup
Preparation:
Add all the ingredients to a cocktail shaker filled with ice. Shake vigorously. Pour into glass filled with shave ice. Drink and sigh.
Source: Brian O'Rourke [with inspiration from Bon Appetite]
Photo Information: Canon T2i, EFS 60mm Macro Lens, F/3.5 for 1/30th second at ISO‑320