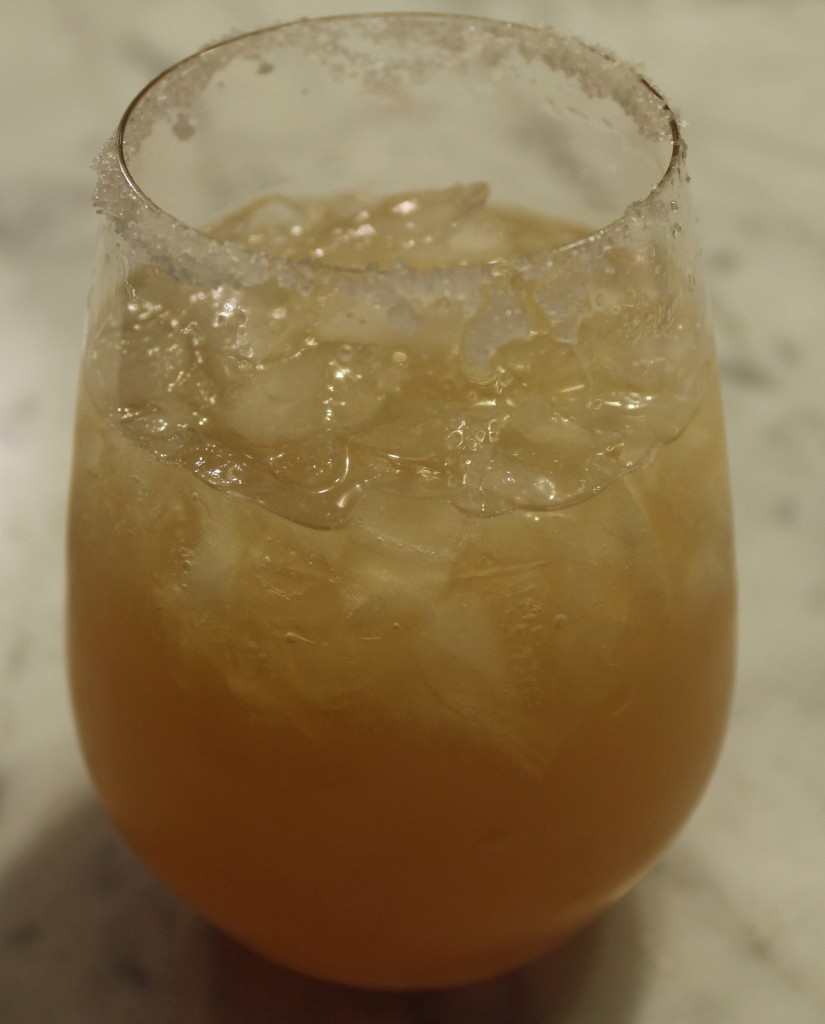 This coming weekend offers us Passover and Easter. The great spring holiday season is our first great feast day of the year. Families have long traditions to serve classic dishes on these holidays. Just look at that lineup of hams in your supermarket beckoning your attention. And the shelf of Passover ingredients.
Suzen and I have our own personal tradition. Each year, we go for a theme and this year that theme is sweet: honey. We found the "honey" section in Avec Eric: A Culinary Journey with Eric Rupert. Here is a menu for you that has honey from start to finish.
We tested the menu this weekend and we heartily recommend each and every step:
An opening cocktail: California Bee Sting with Honey-Pepper Syrup
A butter lettuce salad with Tarragon and Citrus-Honey Vinaigrette
Spice Crusted Duck Breast with an Orange-Honey Glaze
Cumin and Honey Scented Carrots
Today's recipe is for that grand California Bee Sting. The other recipes will appear this week.
Dessert? It's coming! Just look for a post on Friday or Saturday. [Think honey.]
California Bee Sting
Yield: 4 cocktails
Ingredients:
½ cup honey
¼ cup water
½ teaspoon dried hot red chili flakes
Juice of 1 orange
Juice of 2 lemons
Juice of 1 lime
Ice cubes
8 ounces vodka
4 lemon peel strips for garnish, optional
Preparation:
Combine the honey, water and chili flakes in a small saucepan and bring to a boil over high heat. Remove the pan from the heat and let the flavors infuse for 15 minutes. Strain the honey syrup through a fine mesh sieve. Set the honey syrup aside to cool completely.
In a small container, stir together the orange juice, lemon juice, and lime juice.
For each cocktail, fill a cocktail shaker halfway with ice and 2 ounces of vodka, 1 ½ ounces of the honey syrup and ½ ounce of the citrus juices. Cover, shake well and strain into a rocks glass filled with fresh ice. Garnish with a lemon peel strip and serve.
If you wish, before filling the cocktail glass with ice, rim it by dipping it into the container of juices then coating with sugar.
Source: Avec Eric: A Culinary Journey with Eric Rupert