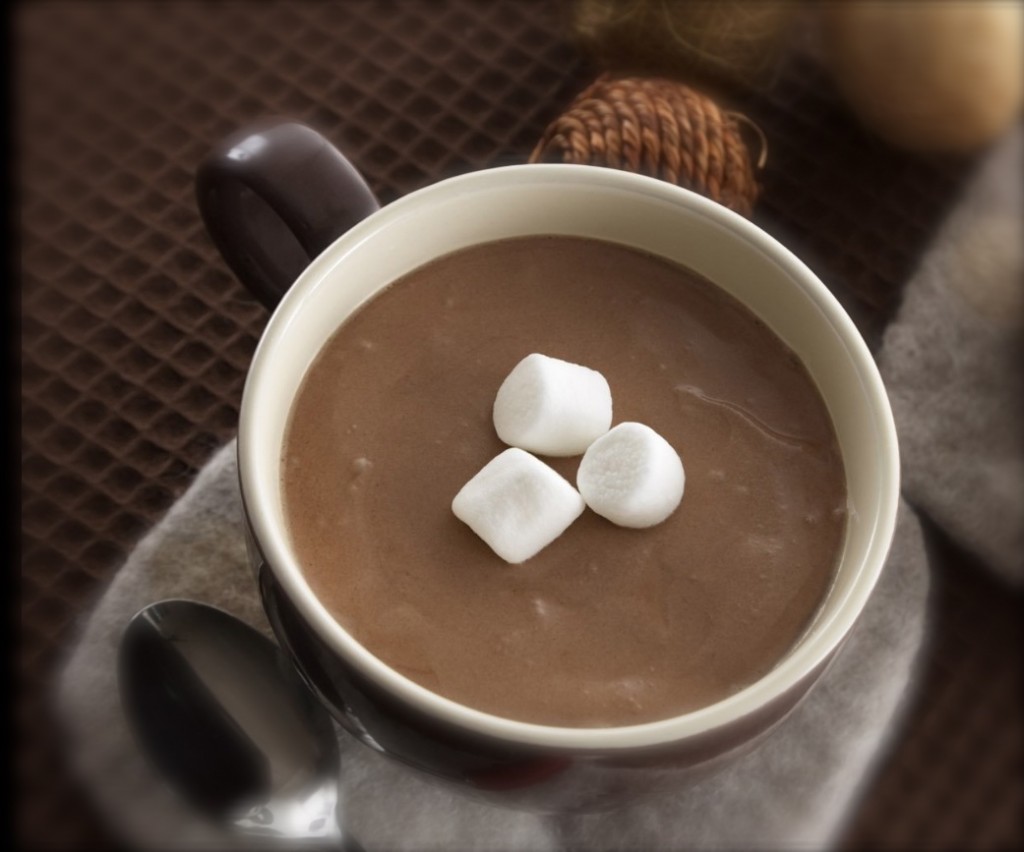 There are many, many ways to make hot chocolate. I just posted two marvelous recipes earlier today from Fred Thompson and Linda Collister.  But in your portfolio of hot chocolate ideas, you need to consider these things.
What is the liquid I use?
Your options include:
Pure milk
Pure water
Pure heavy cream
Some combination of those three
Dashes of booze, such as coffee liqueur or kahlua or brandy or tequila
What is the source of the chocolate?
Cocoa powder
Unsweetened chocolate, or semi, or milk or even white
How do I thicken the beverage?
A "thick" beverage is simply more satisfying than a thin one so consider:
Whisking
Arrowroot
Cornstarch
How can I augment the flavor?
Orange or lemon or lime zest
Chili powder
Cayenne pepper
Honey
Maple syrup
Brown sugar
Dulce de leche
Vanilla bean
Cinnamon stick
Lavendar
Homemade caramel sauce
Malted milk powder and malted milk balls
Nutmeg or allspice or cloves
Peanut butter chips
Ground peppermint candy or peppermint oil
Espresso powder or a shot of coffee
Cardamom
Eggnog
How can I flavor the whipped cream?
Cayanne
Chocolate
Cinnamon
Liqueur of any kind
To find specific recipes using these ideas, you can consult Hot Chocolate by Fred Thompson or Hot Chocolate by Michael Turback.
Or, you can wing it. You'll be fine. It's a dash of this, a teaspoon of that. Your goal is to create flavor overtones and you can certainly do that using one or more of these flavor additions.