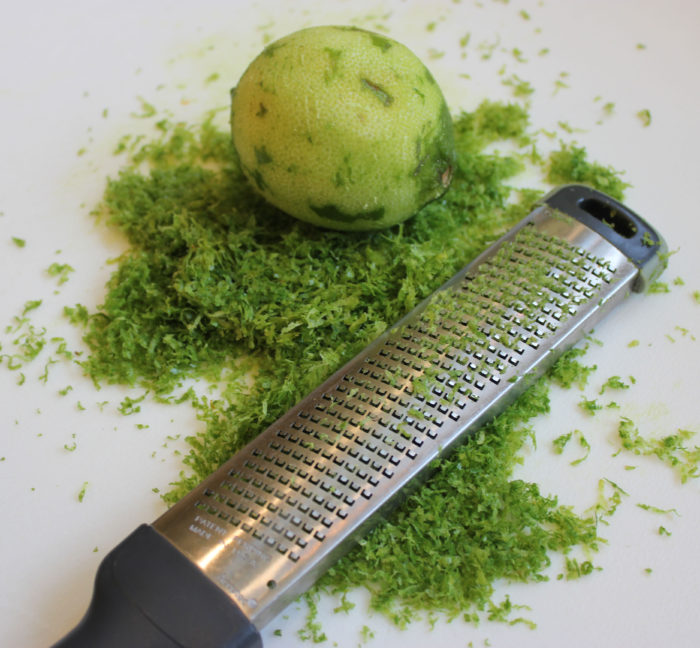 For her cooking school, Cooking by the Book, Suzi buys in bulk. We often have over a hundred people a week coming into our kitchen for hands-on cooking classes. The only place, I should note, in New York City where the classes are really and fully hands-on.
"I have limes," she said on Friday as the week ended and we had no more events. "A box of them. Do something."
In our household, "Do something" means "Start Googling." I did and I discovered a marvelous website devoted to mixology: http://www.summitsips.com.
Perhaps you have used Rose's Lime Juice in your home mixology, and quite possibly been disappointed. Rose's isn't lime juice; it is a lime cordial, intended for use in just one beverage: The Gimlet. In every other cocktail calling for lime juice, you should use, duh, real lime juice. Squeezed from fresh limes. Nothing but.
Now, The Gimlet really is meant to be made with lime cordial and the way to make a superior gimlet is to make your own fresh lime cordial. It takes a little time, only because you are zesting several limes and then waiting for some syrup to cool. But the results are divine. Here are the recipes for, first, the lime cordial, and then The Gimlet.
Yes, in the picture above, all that zest came from 9 limes, not just the 1 in the picture!
Ah, gimlets come in many forms. Classically, it is made with vodka and I actually made a version with Absolute Mandarin vodka as an experiment. The doubling of mandarin and lime flavors was a bit too strong for me.
The other way to fashion The Gimlet is to use gin. With so many gins out there, that means the drink can have a very wide spectrum of flavors. We used Hedrick's and found the result to be admirable. Suzi asked for seconds, so very admirable.
---
 Lime Cordial
Yield: about 1 ½ cups
Ingredients:
Preparation:
Zest the limes and set the zest aside. Juice the limes, measure the amount of juice. Put the juice in a saucepan and add an equal weight of sugar. Turn on the heat, and bring to just short of a boil, stirring constantly.
Remove from the heat, add the reserved zest and allow to cool to room temperature. Then let sit for two hours. Strain the mixture into a container and refrigerate.
Save, for God's sake, the lime zest. It is perfect for use in other beverages, or in cookies or cheesecake.
The refrigerated cordial will keep for two weeks.
Note that this cordial is fruit juice and sugar. Conventional syrups are largely water and sugar. This one is far more viscous and potent. And delicious.
---
The Classic Gin Gimlet
Yield: 1 cocktail
Ingredients:
⅔ ounces lime cordial [1 prefer 1 full ounce]
2 ounces gin [Hedrick's]
Preparation:
Place the cordial and gin in an ice filled cocktail shaker. Shake until cold. Pour into a cocktail glass filled with ice.
Garnish as you desire. Actually, rimming the glass the lime juice and putting that reserved lime zest on it would give you a lime jolt. Too much of a jolt? Mix the lime zest with sugar.
---
Photo Information: Canon T2i, EFS 60mm Macro Lens, F/4 for 1/40th second at ISO‑200