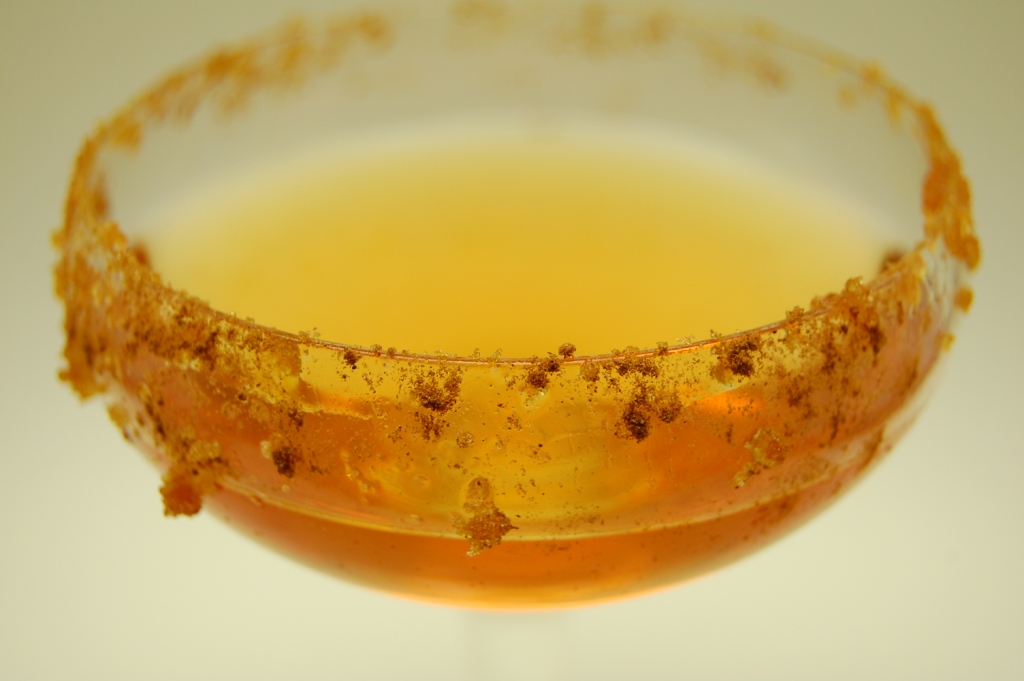 Punch is a staple of holiday fare. Rather than play bartender one drink at a time, life is easier when you have a "batch" of beverage on hand. In the summertime, we make sangria and lace wine with fruit. For the holidays, and this colder weather, we want a brew that is less delicate and more, well, punc
This punch uses an old friend, the apple brandy Calvados, and the relatively new, but now intensely popular St. Germain elderflower liqueur. To those two heavy hitters, you simply add sparkly wine, be it champagne or cava or Proseco. This flavor combination is formidable and will support a wide range of cheeses or other flavorful appetizers. Slices of sausage with a simple mustard would be the perfect accompaniment.
To add holiday sparkle, garnish the punch bowl with slices of apple that have been dipped in cinnamon sugar.
As for your punch bowls, now is really the time to start your collection. Finding beautiful, exotic bowls can be one of your culinary adventures. Your beverage wonder can first draw applause simply for its presentation,
The Long Hello, A Holiday Punch
Yield: 16 servings
Ingredients:
2 cups calvados or other apple brandy
1 cup St. Germain elderflower liqueur
1 750-ml bottle of sparkling wine
10 dashes of bitters, preferably Fee Brothers Whiskey Barrel Aged Bitters
Preparation:
Chill the Calvados, St. Germain and sparkling wine. Just before serving, mix all the chilled ingredients in a punch bowl. Add the bitters. Stir to mix.
Garnish, as suggested, with apple slices dipped in cinnamon sugar. Or float orange slices and a cinnamon stick.
Source: Bon Appetit, December 2011