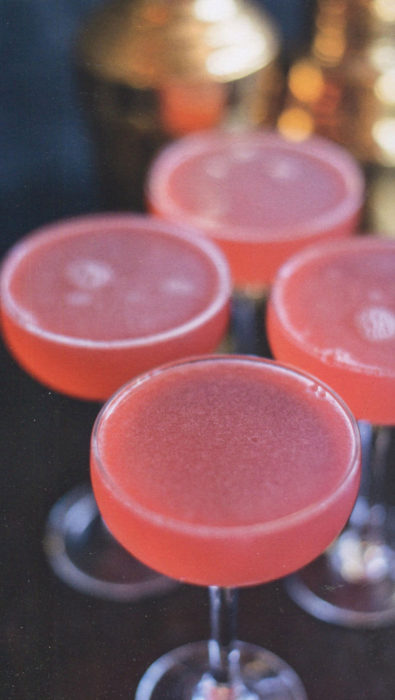 In Seattle there is a bar called Canon that is considered one of the top 30 bars in the world. The world. Next time I visit my daughter there, we are going drinking.
In the meantime, I just got The Canon Cocktail Book [2016] and I'm planning on deep explorations. Many of the bar books have ingredient lists that can drive you a bit wild. There some of those here, with bottles and brands I have no concept of. But, but, there are saving grace recipes like this Novara. It's gin, Campari, passion fruit syrup and lemon juice.
Now, I'm going to used Aperol instead of Campari. The authors recommend against most bottled brands of passion fruit syrup, but do recommend one from Hawaii [Aunty Liliko'i]. I'm in a hurry to try this tomorrow, so I'll be at the market, buying a dozen passion fruits, and making my own syrup.
Perhaps you'll beat me to the punch and have passion fruit syrup on hand already. If not, I'll let you know in a couple of days how this all tastes. And, I'll soon post a review of the book.
---
Novara
Yield: 1 cocktail
Ingredients:
1 ½ ounces gin
½ ounce Campari [or Aperol if that Campari tang is too strong for you]
½ ounce passion fruit syrup
½ ounce fresh lemon juice
Preparation:
In a cocktail shaker filled with ice, add the gin, Campari, passion fruit syrup, and lemon juice. Shake and finely strain into a coupe glass.
---
Source: The Canon Cocktail Book by Jamie Boudreau [HMH, 2016]