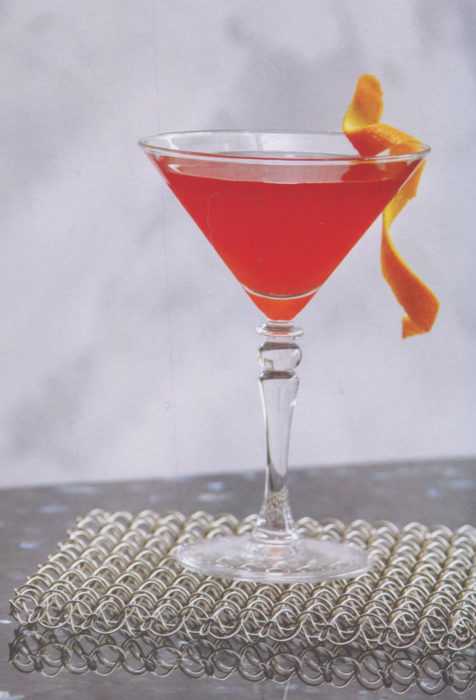 If you like smoke, you probably like mezcal. I just reviewed Viva Mezcal where you will find history, tips and 120 pages of recipes. I immediately noticed this one: mezcal joven [young], Lillet Rose and Aperol.
Suzi loves Lillet. We both relish Aperol. And we are both quietly adjusting to mezcal. I bought a potent one and our period of adjustment is still progressing. The combination of flavors here quite competitive. We aren't yet in love, but we are going on a second date. In the meantime, you have to be curious about Aperol and mezcal. Try it!
---
Oaxcan Rosita
Yield: 1 beverage
Ingredients:
1 ounce mezcal joven, preferably Montelobos
1 ounce Lillet Rose
1 ounce Aperol
Orange peel twist, for garnish
Preparation:
In a mixing glass with ice, stir together all the liquid ingredients until cold and well blended. Strain into a cocktail glass. Garnish with the orange peel and serve.
---
Source: Viva Mezcal by Lindsey Moore and Jennifer Boudinot [Weldon Owen 2018]