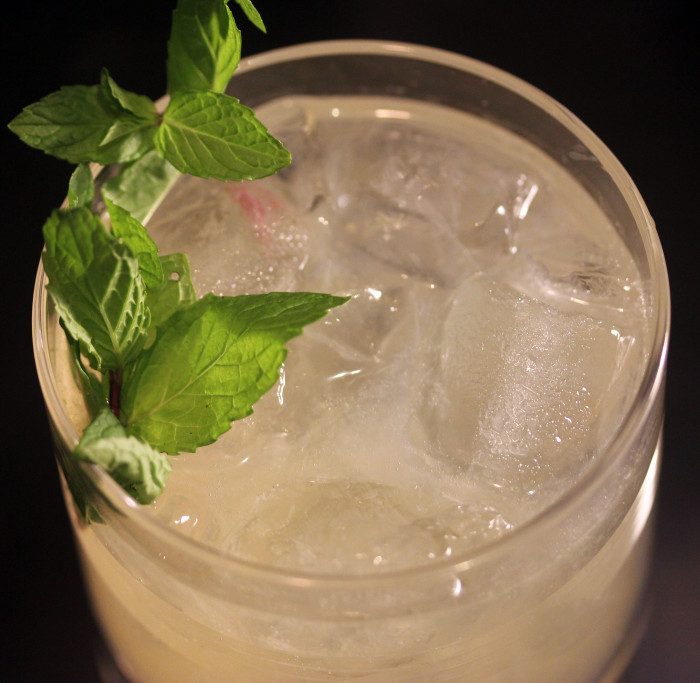 In recent years, the liqueur St.-Germain has been a skyrocketing success. With a primary flavor of elderflowers, primary but not too dominant, St.-Germain is an ingredient in thousands of cocktail variations. Its success is due not just to great marketing but truly to its inherent quality and versatility.
You would expect rivals to appear, and they have. A prominent addition is Pavan. Again French, this liqueur is, of course, based on a secret recipe with only modest revelations being made to us. The label says that fine muscat grapes and orange blossoms are the flavor heart of a complex product.
Suggested uses for Pavan are sangria, with sparkling water and ice, or mixed with vodka, gin, tequila or champagne. Your first use can be as a substitute for St.-Germain, generating new and quite distinct beverages.
You can employ Pavan in exotic combinations, with multiple spirits and fruits and syrups. Or you can go simple, leveraging Pavan's own quite distinctive notes. In the Peacock Tail, it's just Pavan with gin or vodka and a tad of lemon juice. Clearly, there are many variation available here in the Peacock Tail alone: gin comes in versions with many distinct flavor profiles and there is a rainbow of vodkas, including the citrus-based ones that are ideal for this cocktail.
Me? I happen to like sipping just a little Pavan. Neat. I cannot say the flavor is "orange" because there are so many different molecules involved her. But there is an orange influence here that cannot be denied. It's there for your enjoyment.
If you dabble in preparing cocktails, then Pavan belongs on your shelf.
Pavan Peacock Tail Cocktail
Yield: 1 serving
Ingredients:
1.5 ounces Pavan
1 ounces gin or vodka
.5 ounces fresh lemon juice
Mint for garnish
Preparation:
Put ingredients into a cocktail shaker. Fill with ice. Shake vigorously. Strain into an ice-filled Collins glass.
Source: Pavan-Liqueur.com
Photo Information Canon T2i, EFS 60 mm Macro Lens, F/2.8 for 1/80th second at ISO-1000