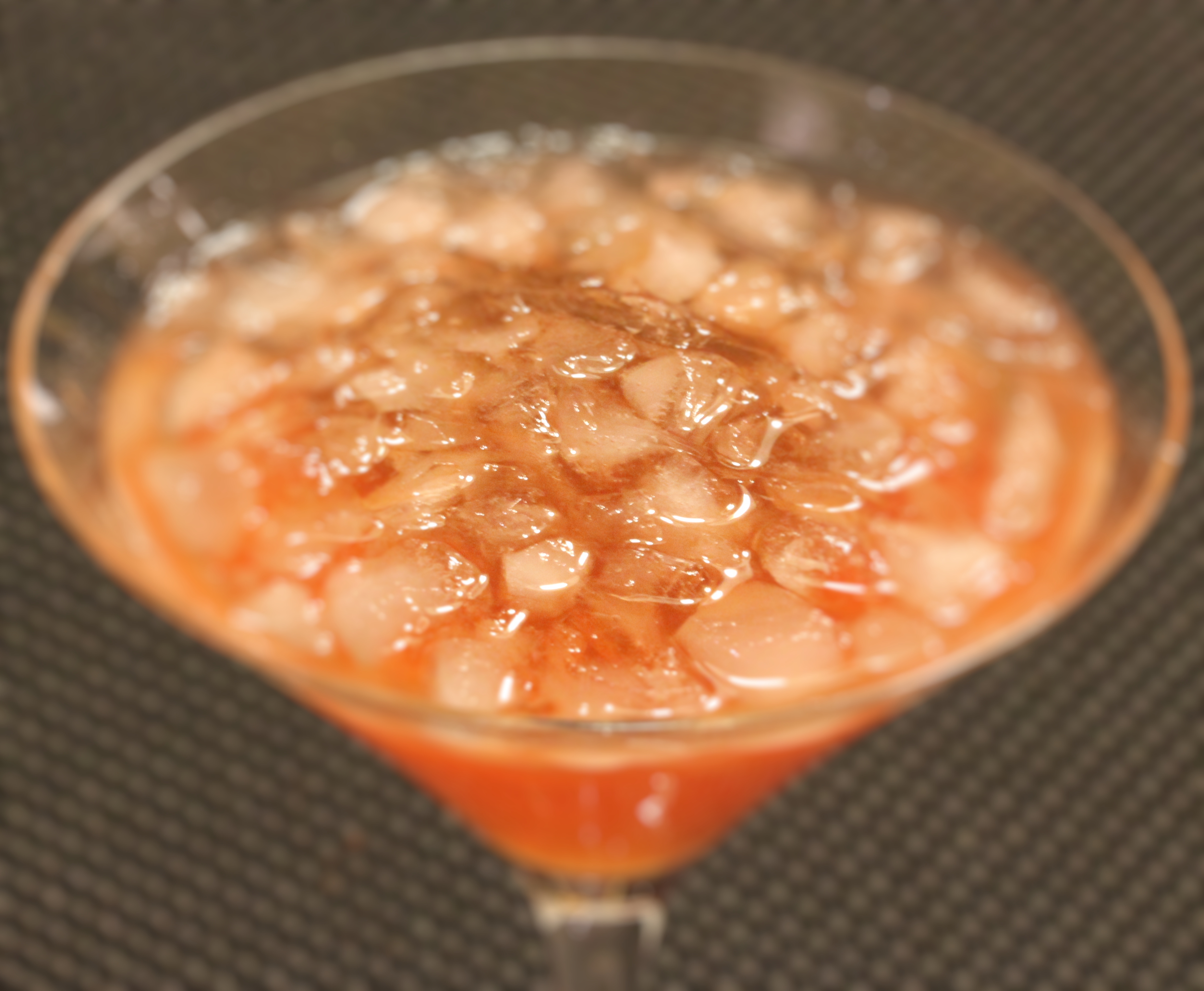 Neglect. It's an awful thing. And to be big and luscious and still be neglected makes aboslutly no sense.
Uh, no, I did not misspell abosolutly up above and here. It's a pun. This is a vodka drink.
Grapefruit, actually ruby red grapefruit, is the item of the day. We use a bushel of lemons and limes and some oranges for our cocktails. But grapefruits? Far less often.
I think I mentioned here once that George Washington had a line item in his budget for ships to bring up Caribbean citrus so his Continental Army officers could make those rum concoctions that won us our liberty.
Here the spirit is vodka, not rum. In fact, vodka, not rum or whiskey is the number one selling spirit in the United. How do I know? Why is this true? I just read Vodka Distilled by Tony Abou-Garmin, a wonderful one-theme book from a mixologist with over 30 years of inventiveness. I'll write more about Vodka Distilled next time.
For now. Mix this. Drink this. Savor this.
Ruby
Yield: 1 cocktail
Ingredients:
1 ½ ounces vodka [preferably potato based; why? Well, read Vodka Distilled!]
½ ounce Aperol
¾ ounce St-Germain Elderflower liqueur
¾ ounce freshly squeeze Ruby Red Grapefruit Juice [fresh, not bottled, I must insist]
¾ ounce freshly squeezed lemon juice [again, fresh]
1 tablespoon of egg white [which I make optional]
Preparation:
In a mixing glass add vodka, Aperol, St-Germain, fresh grapefruit and lemon juice, and egg whites. Shake with ice until well mixed and the egg white are emulsified. Strain into a chilled champagne saucer or, in my case, a martini glass. Garnish with the oils from a grapefruit slice.
Source: Vodka Distilled by Tony Abou-Garmin