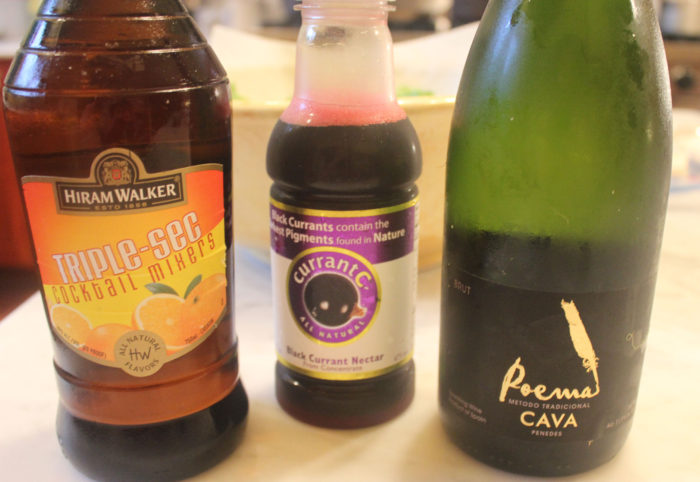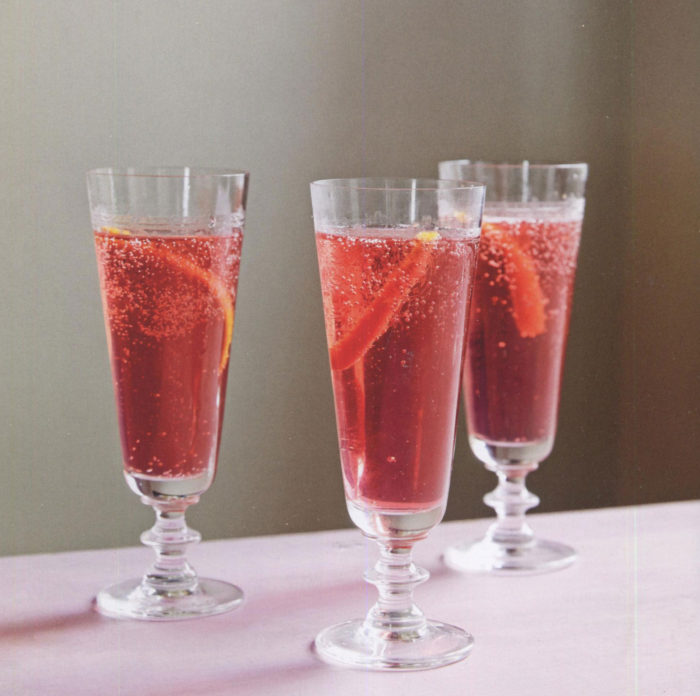 Here's an extension to a post from a few weeks ago where I gave you the Poinsettia, a perfect holiday cocktail. I just wanted to mention that there are some interesting options.The key ingredient in the original is cranberry juice. But if you substitute, oh, black currant nectar, you get a decisively different and still wonderful beverage. I am not a fan of triple sec in my margaritas. But, for a punch drink like this where the triple sec is not in a duel with the strength of tequila, well, triple sec is just as good as Cointreau and certainly cheaper. People tend to drink a punch served by the quart. They don't sip it. So triple sec is more than sufficient.
This is an ideal cocktail for New Year's Eve. You still have time to find black currant juice. Or cranberry juice. Or literally whatever floats your boat. Happy New Year!
Now, here's that original recipe:
---
I recently blogged the delightful new book The Art of the Party by Kay Plunkett-Hogge. Art is a magnificent book for anyone giving a party, planning a party, or dreading a party. The dread will go away. Very quickly. Very deliciously.
Next weekend is Labor Day and many of us will be partying away. Beverages for a crowd can be a bit tricky. You want to please people, you don't want the labor of making individual beverages for each person in the crowd. You want to party, too, no slave at the bar.
This is why God made punch. And this is why Kay introduces us to The Poinsettia. She calls this a winter cocktail because of the cranberry juice and the color. But, why do we have refrigerators except to enjoy any food any time?
This is a refreshing, cooling punch for the end of summer. I believe all your party goers will share in the enjoyment.
---
The Poinsettia: The Ideal Party Cocktail
Yield: for 10 people
Ingredients:
1 750 ml bottle of sparkling wine [think Cava or Prosecco]
375 ml chilled cranberry juice
100 ml chilled Cointreau
10 twists of orange or fresh cranberries to garnish
Preparation:
Pour all the ingredients into a big jug, then pour into Champagne flutes and garnish each with a twist of orange or a cranberry.
---
Source: The Art of the Party by Kay Plunkett-Hogge [Mitchell Beazley, 2018]