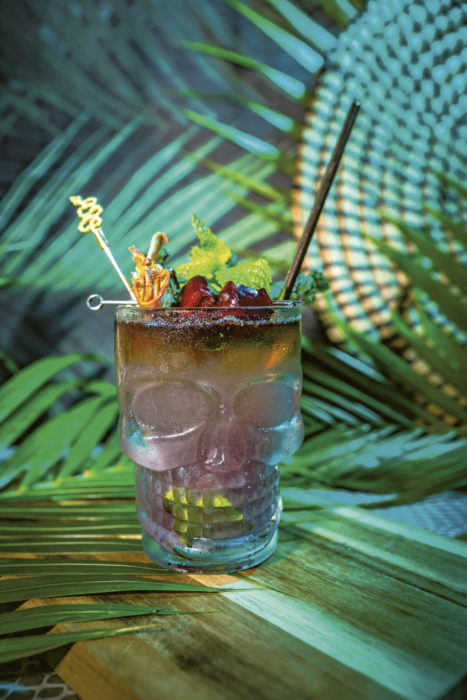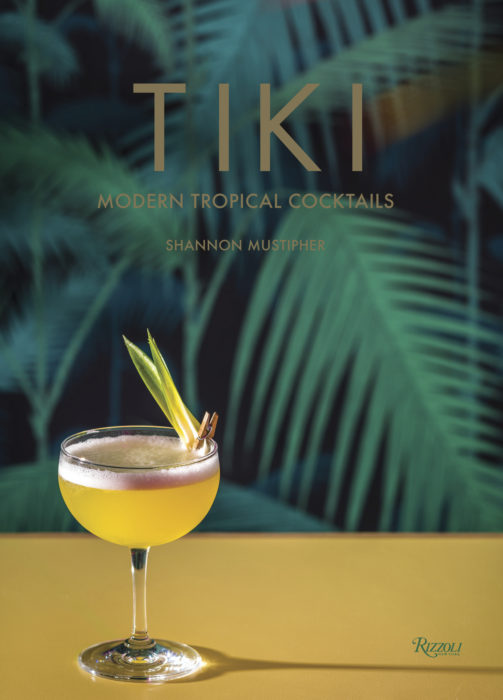 I just posted a happy review of Tiki: Modern Tropical Cocktails. And this is the first cocktail there that caught my eye. How can you pass on a Zombie? Yes, I do watch the Walking Dead on TV [although I have 35 episodes recorded but not yet watched].
I think I'm going to make this drink, turn on my TV and watch one zombie after another fall. This is just the happy mix of rums [yes, rums, plural] to make me withstand all that gore.
The recipe here calls for two ingredients you may not be familiar with. Falernum is something you can buy: a mix of rum infused with lime peel, ginger, cinnamon, cloves and almonds.
Don's Mix comes from the famed Don the Beachcomber. It's just honey syrup made with grapefruit juice and not water. Mix equal parts of honey and grapefruit juice, bring to a boil, simmer for two minutes, and refrigerate. You'll find ways to consume, I promise you.
---
Zombie
Yield: 1 cocktail
Ingredients:
1 ½ ounces aged rum
1 ½ ounces pot still Jamaican rum
1 ounce 151-proof rum
6 drops Pernod
½ ounce falernum (see page 171)
1 teaspoon grenadine
½ ounce Don's Mix (see page 176)
¾ ounce fresh lime juice 1 dash of Angostura bitters
Preparation:
Combine all ingredients in a shaker with cubed ice. Shake and strain into a Collins glass or Tiki vessel of your choice over crushed ice. Garnish with mint, a lime wedge, and an orange twist.
---
Source: Tiki: Modern Tropical Cocktails by Shannon Mustipher [Rizzoli, 2019]