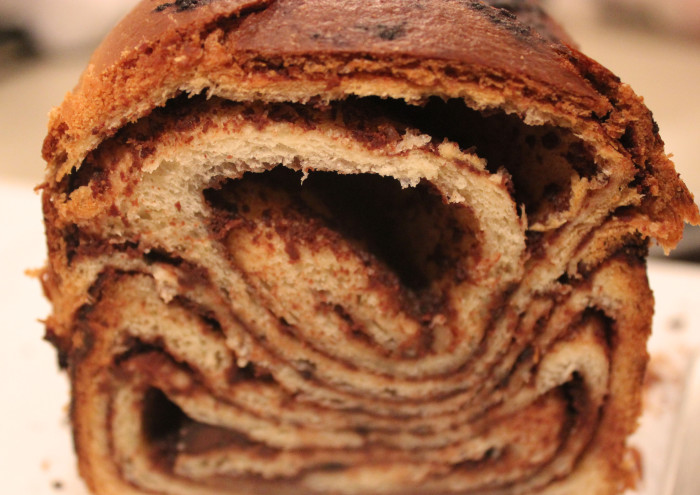 Babka is a yeasted bread that is loved by multiple cultures: Jewish, Eastern European and Russian. So, I was surprised when I asked Suzi, a lovely Jewish woman with root back to Bialystock, if she had ever made babka.
"No," she said.
"It's the cover of this month's Food and Wine," I said.
"Get it," she directed.
She baked babka for the very first time last weekend and we relished in chocolate bread warm from the oven. I reached for the butter.
"What are you doing?" Suzen asked. I did not answer her. I put know the knife. Her eyebrows lowered at the same rate.
The picture is from our babka venture. Here is a link to the Food and Wine recipe with its excellent instructions. Better yet, if you can stil get a copy of the January issue of Food and Wine, there are some side pictures showing just how to the twisting/braiding of the dough. A picture is, truly, worth a few hundred word.
Chocolate is down. Cinnamon is go to come.