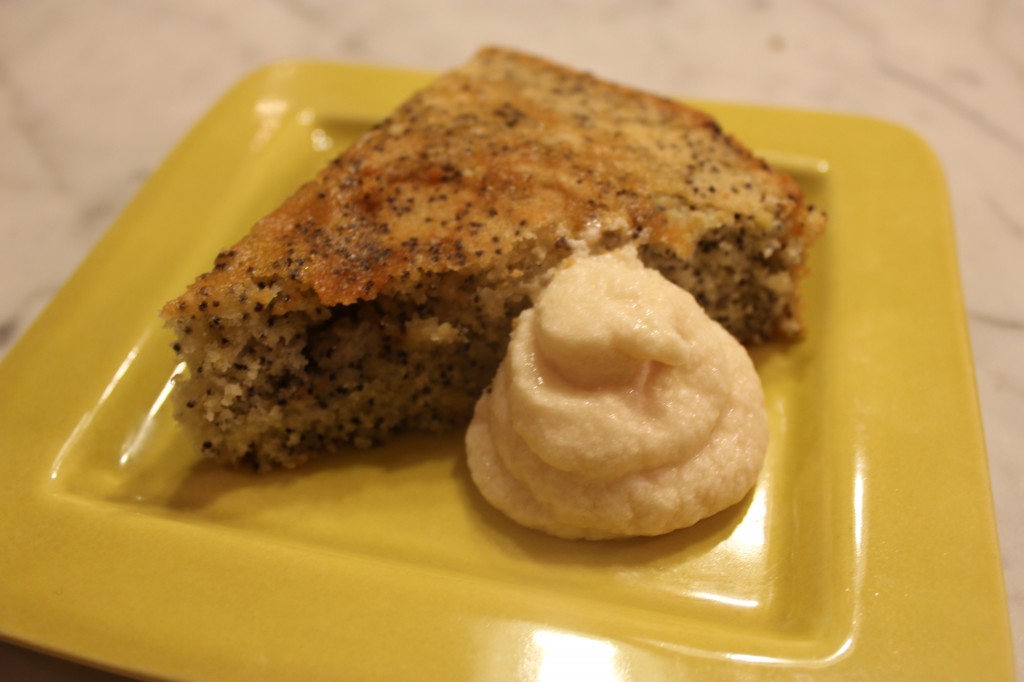 Lard. It's a four letter word. And one that causes people to make faces and turn away. That's unfortunate.
I was sitting with Suzen at a restaurant looking at our new copy of Lard from the Editors of Grit Magazine. "Where can we get lard? Good lard?" I asked.
"Google it," Suzen suggested.
Well, I got a list of places including, as number three, a list of the top toxic waste sites in the United States.
Poor lard. Lard use as a food product began in the 1400s. Soon it became an industry, with pigs being bred and slaughtered for their lard first and then the meat. In the last century, we've been taught that fat is bad — every ounce of that consumed fat is going to appear the next day on our tummies or legs. And of course we have avoided saturated fats and use unsaturated as much as possible.
Thing is, fat is essential to generating flavor and convincing your brain that you don't have to feel hungry any more. Well-made lard has more unsaturated than saturated fats, in fact a better split than butter. Ah, that "well-made" lard condition is the trick. Most supermarket lard comes from those "new" lean pigs that have lots of meat and much less fat. The lard from those pigs has undergone so much processing that it is much less healthy than real lard. So, if you want to use lard, track down a source, perhaps a local organic butcher, who can supply you with the real deal.
Lard is filled with recipes for not just what you'd expect — biscuits and pie crusts — but ideas for baked sweet potato fries, fried chicken and dumplings, and foil-baked fish. There are ideas here from appetizers to that ultimate dessert: pie.
Ah, but there is also this cake recipe for Poppy Seed Cake. Now the recipe calls for making this a layer cake with a filling between the layers and frosting about the entire cake. Suzen is a poppy seed purist. So in the interest of a happy marriage, there was no filling and the frosting was served on the side. I was happy.
Now, if you make a cake with lard and not butter, what is the difference? To the palette, it's less buttery. In baking, butter provides flavor, of course, but its primary role is a physical one: it is a binding agent that works to hold the ingredients together. Lard fulfills the same role. And with lard in this cake, then the poppy seed flavor is not overpowered, while the distinct tones from our farm-fresh eggs can stand out.
In Western culture, our recipe history is hundreds of years old and for much of that time, lard was a key element. It was not a four-letter word.
This lovely cake will prove that point.
Poppy Seed Cake
Yield: serves 10 t0 12
Ingredients:
For the Cake:
½ cup poppy seeds
1 cup milk
½ cup lard, softened, plus more for greasing the pans
1 ½ cups sugar
1 egg
2 egg whites
1 teaspoon vanilla extract
2 cups sifted all-purpose unbleached flour
2 teaspoons baking powder
½ teaspoon salt
For the Filling:
1 egg yolk
1/2 cup milk
½ cup sugar
1 teaspoon cornstarch
½ teaspoon vanilla extract
1/2 cup chopped pecans
For the Frosting:
2 egg whites
3/4 cup sugar
¼ cup water
Pinch of salt
Preparation:
Place the poppy seeds in a small bowl; add the milk and soak for at least 30 minutes or overnight.
Preheat the oven to 350°F. Grease the bottoms of two 8-inch round cake pans with lard. Cut wax paper to fit the pan bottoms; place in the pans and grease the wax paper with lard. Set aside.
To make the cake, in a large bowl, using an electric mixer on low speed, cream together the sugar and lard. Add the egg, egg whites, the poppy seed mixture, vanilla, flour, baking powder, and salt; beat until smooth.
Pour the batter into the prepared pans and bake for 40 minutes, until the cake springs back after being gently pressed with a finger, check frequently near the end of the baking time for doneness. Cool completely on a wired rack.
To make the filling, in a saucepan over low heat, combine the egg yolk, milk, sugar, and cornstarch; cook until the mixture thickens, about 5 minutes, stirring frequently. Remove the pan from the heat, and stir in the vanilla and pecans. Let cool.
To make the frosting, using an electric mixer on high speed, beat the egg whites until stiff peaks form. In a saucepan, combine the sugar, water, and a pinch of salt. Using a candy thermometer, cook until it reaches the thread stage (230° to 235°F). Pour over the beaten egg whites; beat until the mixture stands in peaks.
To finish the cake, place one cake layer on a cake stand. Spread the filling mixture on top. Place the second layer on top of the first and frost the entire cake, using an offset spatula
Source: Lard by the Editors of Grit Magazine