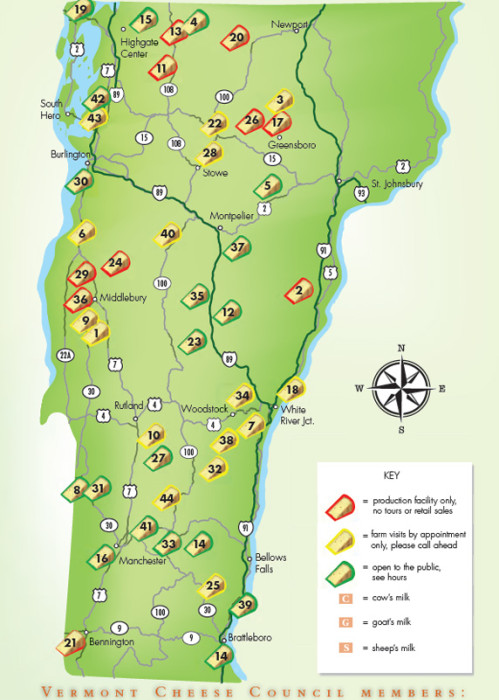 Fall. And leaves.
And cheese.
If you go to
http://www.vtcheese.com/cheesetrail.htm
you will find yourself presented with this lovely map of artisanal cheesemaker around Vermont. And the rest of the page there will actually put cheesemaker names to those numbers! The site offers tools, information, and a special Google map laid out for you to plan a cheese tour.
Way up north in Vermont, the leaves are already in peak. How do I know? I went to 
http://www.foliage-vermont.com/
There you can get a daily guide to the progress of fall and the colors.
So, if a weekend outing is in your plans. If you love fall and cheese, you've got the perfect way to plan the pathways of a distinctively wonderful cheese country.