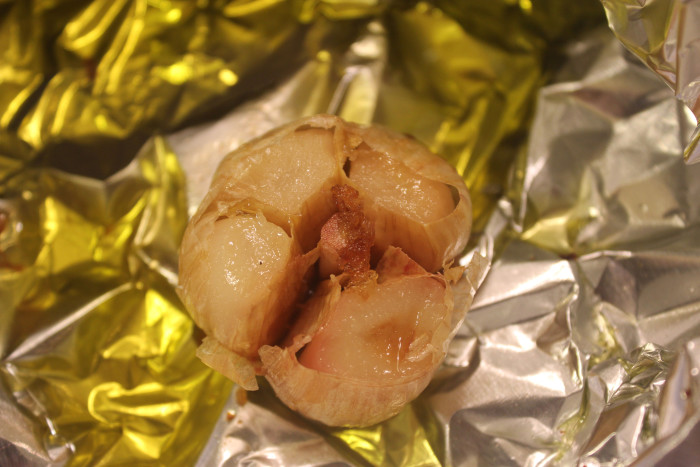 There is something quite beautiful about a head of roast garlic. Complex. Just a little alien looking and even puzzling. Okay, I roasted it. Now what?
You can spread that roasted garlic over bread and pair with wine. No, I would not just eat cloves of roasted garlic. Not if you need to be around people sometime in the next week.
Use them in salads, poke holes in a pork loin and insert these, or spread the pork out flat and smear with the garlic. Try that with boneless chicken breasts. Add them to a baked potato along with sour cream and chives.
You can use these cloves almost everywhere. I have yet to find a garlic brownie recipe. Well, I haven't had the courage to look. And I never will.
How do you roast garlic? Simple. Cut off the top of the head. Drizzle with olive oil. Wrap in foil. Bake at 400°F for 30-35 minutes until the clove feels soft when pressed.
Photo Information: Canon T2i, EFS 60mm Macro Lens, F/5 for 1/60th second at ISO‑640