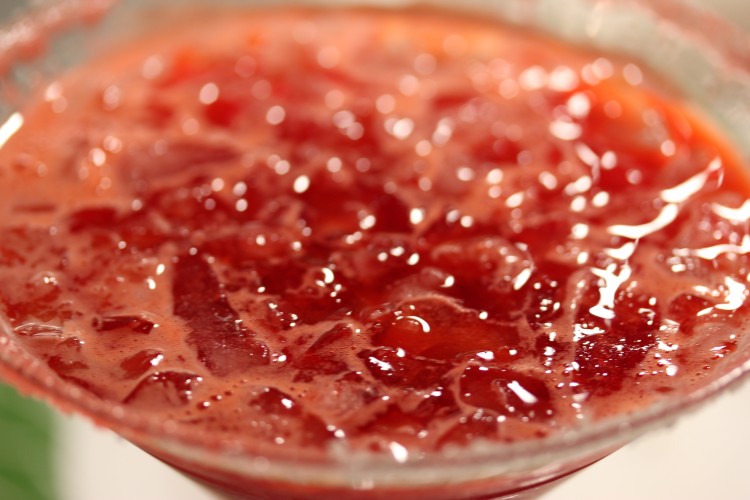 "Please. Today. Before I come back." There was a desperate tone Suzen's voice. She was off to the grocery store to stock up for a Sunday dinner party. She would be bringing home lots of items that needed a spot in the refrigerator.
There was no room at the inn. Or in the refrigerator. We had not purged it in ages and there were orphans on every shelf. Some mysteries, too. And, I regret to say, a science project conveniently lodged at the far back of the top shelf. I did not want to waste the cranberry juice or the pineapple juice. So, I improvised.
Here is a juicy, literally, beverage that I call a Super Cosmo. That brilliant red color? Truthfully, it's a dash of red food coloring to add visual inspiration.
Brian's Super Cosmo
Yield: Serves 1
Ingredients:
1 ounce vodka
1 ounce peach liquor
1 ½ ounces cranberry juice
1 ½ ounces pineapple juice
1 ounce simple sugar syrup
Juice of 1 lemon
3-4 drops of red food coloring
Crushed ice
Preparation:
Place the ingredients in a cocktail shaker and shake vigorously until well chilled.
Pour into a cocktail glass filled with crushed ice, too.
If you wish, before pouring, you can rim the glass with sugar. I always do and enjoy the "crunch and grit" of the sugar before I sip.
Source: Brian O'Rourke