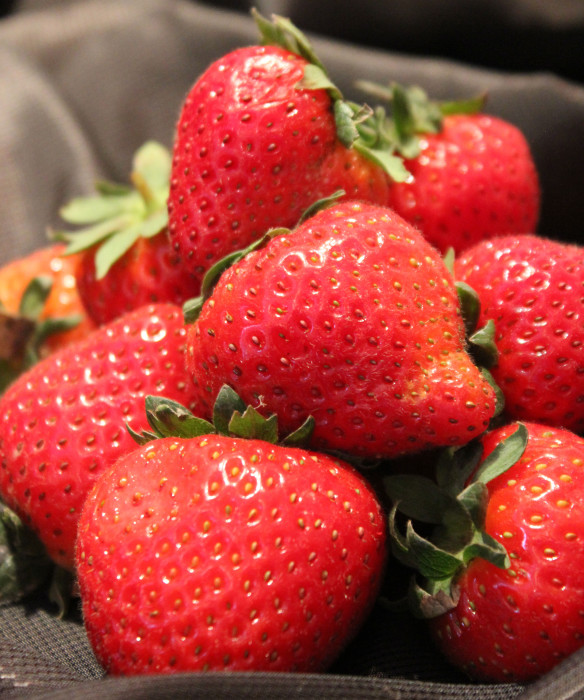 Tomorrow is Easter, and besides chocolate eggs, many households will be sharing an Easter brunch with pancakes, or [better] waffles, or [best] French toast. Or [better best] big, soft wondrous Southern biscuits.
What do all those dishes need in common? Butter. But why just plain butter when you can incorporate the flavors of spring or summer? In her book Brunch, Gale Gand suggests you make fruit-flavored butters. She offers the five recipes you will find here:
Orange
Lemon
Strawberry
Raspberry
Blackberry
Gale is a maven at tuning each recipe to achieve a flavor balance that is recognizable but not too penetrating. You may have had a strawberry butter served that, well, was a tad too intense. Here, Gale suggests just enough modest strawberry flavor to give you the perfume and the pleasure. You get to taste, rather than be smacked in the palette.
Her are Gale's brunch suggestions.
Fruit Butters
Yield: ½ cup
Preparation:
Take a stick of butter out of the refrigerator and let it come to almost room temperature. Then whip it in a food processor, or with the whip attachment of a hand mixer, to aerate the butter and create a fluffy consistency.
Now add the flavoring, from the list below, and mix until thoroughly blended. Use a spatula to put the butter into a ceramic ramekin, smooth the surface, cover with plastic wrap, and chill until nearly ready to use. Give the butter 15 to 30 minutes at room temperature to soften slightly for easier spreading.
You don't want to tear that pancake.
For orange butter: use ½ teaspoon grated orange zest
For lemon butter: ½ teaspoon grated lemon zest
For strawberry butter: purée 2 hulled medium-sized strawberries, then add to the butt
For raspberry butter: puree 8 to 10 raspberries
For blackberry butter: puree 5 to 6 blackberries.
Source: Brunch by Gale Gand
Photo Credits: Canon T2i, EFS 18-55MM, F/5, 1/620th second, ISO-3200