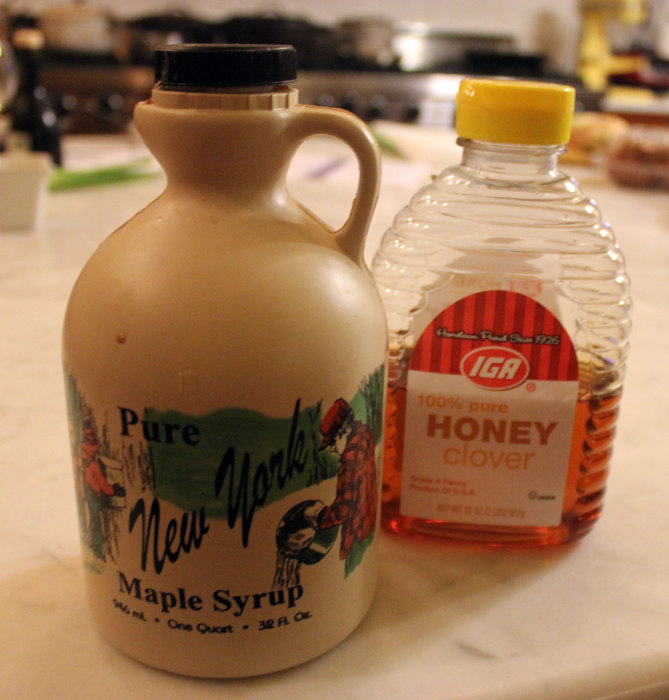 It is Sunday, November 30, the Sunday after Thanksgiving. This is one of the biggest travel days of the year. Millions of Americans will take to cars, planes, buses, even boats and the occasional motorcycle — all headed home.
It's important to begin this day with a serious breakfast. Pancakes, toast aplenty, biscuits and probably some protein. For those starchy components, butter is the topping we all will search for. On a special day, we should be reaching for a special butter. I've seen recipes for honey butter and for maple butter. So, here, let's not choose. Let's merge. This maple syrup and honey butter is good enough, almost, to eat by itself. You can make this early in the morning and indulge until noon approaches and it's time to hit the road.
Once you have sampled this, it just may be a staple for your kitchen. In the morning, it can goes so smoothly on bread. But at night, a little drizzle on a hot steak or pork chop will be sweetly appreciated.
---
Honey and Maple Butter

Yield: 2 cups

Ingredients:

3 sticks of butter, softened
½ cup maple syrup
½ cup honey
Preparation:
Put the butter in a stand mixer with the paddle attachment. Beat the butter until it is soft and creamy. Add the maple syrup and honey in a stream and beat until incorporated. Refrigerate until ready to use.
Source: Inspired by Virgil's Barbecue Road Trip Cookbook by Neal Corman

Photo Information: Canon T2i, 18-55mm Macro Lens, f/3.5, 1/30th second, ISO-3200